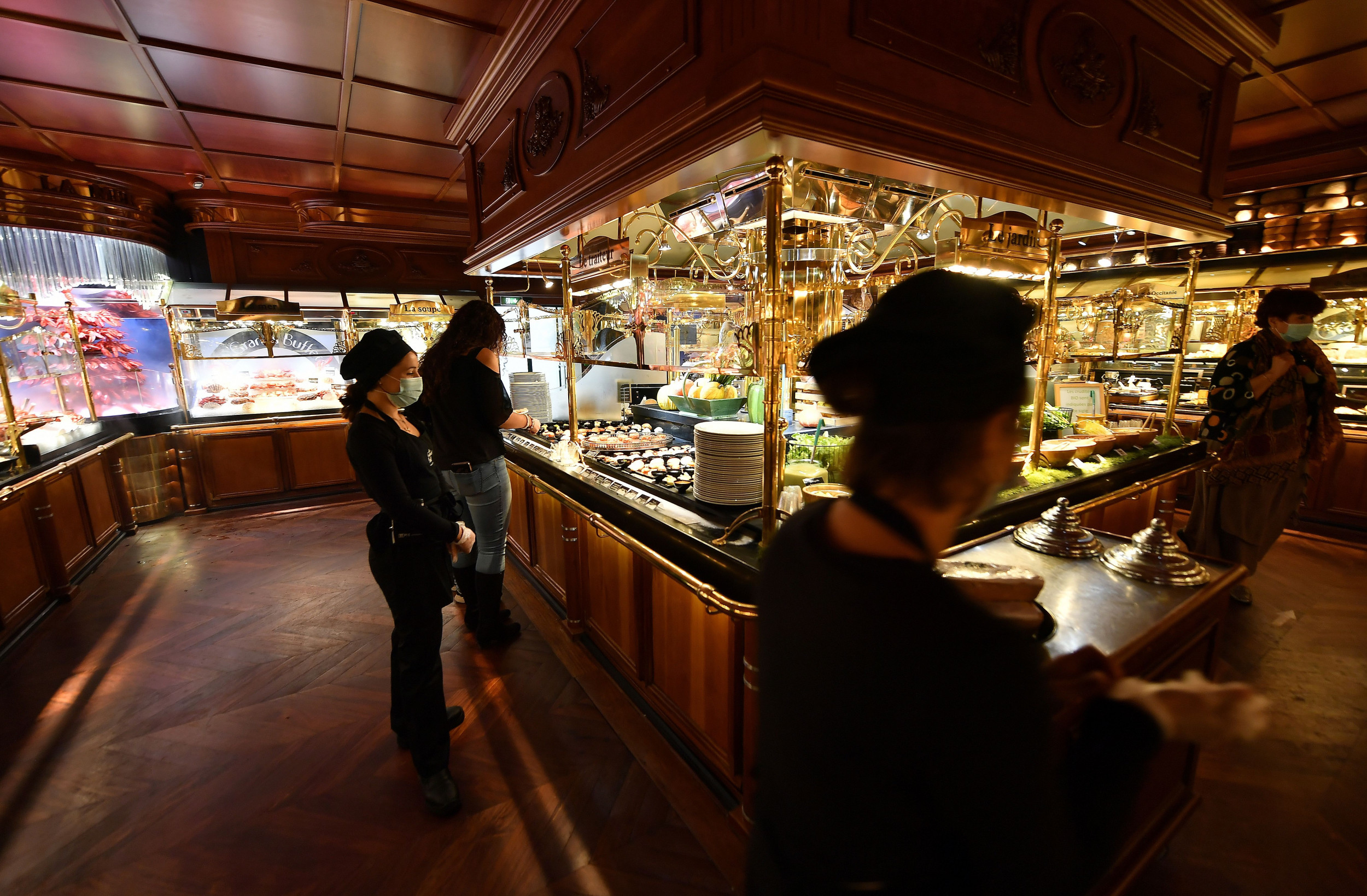 Woman claims double charge for 'eating too much' at 'Fat Shaming' buffet
A woman claimed she was charged double for 'overeating' at an all-you-can-eat buffet.
Blogger Poppy Jones, who lives in the UK, told the story in a TikTok video on Tuesday, quickly racking up 76,000 views. She responded to another TikToker's prompt asking for the "craziest way you've ever been shamed."
"I once went to an all-you-can-eat buffet," Jones said. "And when the bill came I noticed they charged me twice. I questioned her and said why – and they said I ate too much."
She added in the comments section that she was at the buffet with a former partner, but the staff singled her out for the double charge. She argued with them and walked out paying only the package, she said.
Jones laughed through the clip, but told viewers in a comment that she fought for her sanity through a "positive movement/body empowerment journey."
"Fortunately for me, I can laugh at these comments, but I realize others can't and that makes me sad," she said.
The UK's COVID-19 lockdown measures have directly increased "unsuitable eating habits and body dissatisfaction", according to a 2021 National Institutes of Health (NIH) survey.
Women were more likely than men to report increased difficulty regulating their diet, greater preoccupation with food, and deterioration in body image. Respondents with a current or past diagnosis of eating disorders also faced greater psychological challenges related to body image during lockdowns.
Many female celebrities, including Jennifer Aniston, Alicia Silverstone and Billie Eilish, have spoken about how the public's obsession with their bodies and the expectation of extreme thinness has taken a toll on their mental health.
Jones' video caused an uproar on TikTok, with many viewers pointing out the buffet's fundamentally flawed logic.
"But is it all you can eat? Looks like the restaurant doesn't understand the concept," one user wrote.
Several others sympathize by telling their own stories of shameful nightmares.
"I went to a Victoria's Secret and a staff member came up to me, looked me up and down and said, 'We don't sell YOUR size here,'" one comment read. "I left, I never came back."
"My mother-in-law told me 'if you eat so healthy why are you so overweight'," another added. "Well, she's my ex-mother-in-law now."
A third viewer shared, "I had a lump in my stomach which was pretty scary. It was endo. A doctor just said I was fat."
Newsweek has contacted Jones for comment.