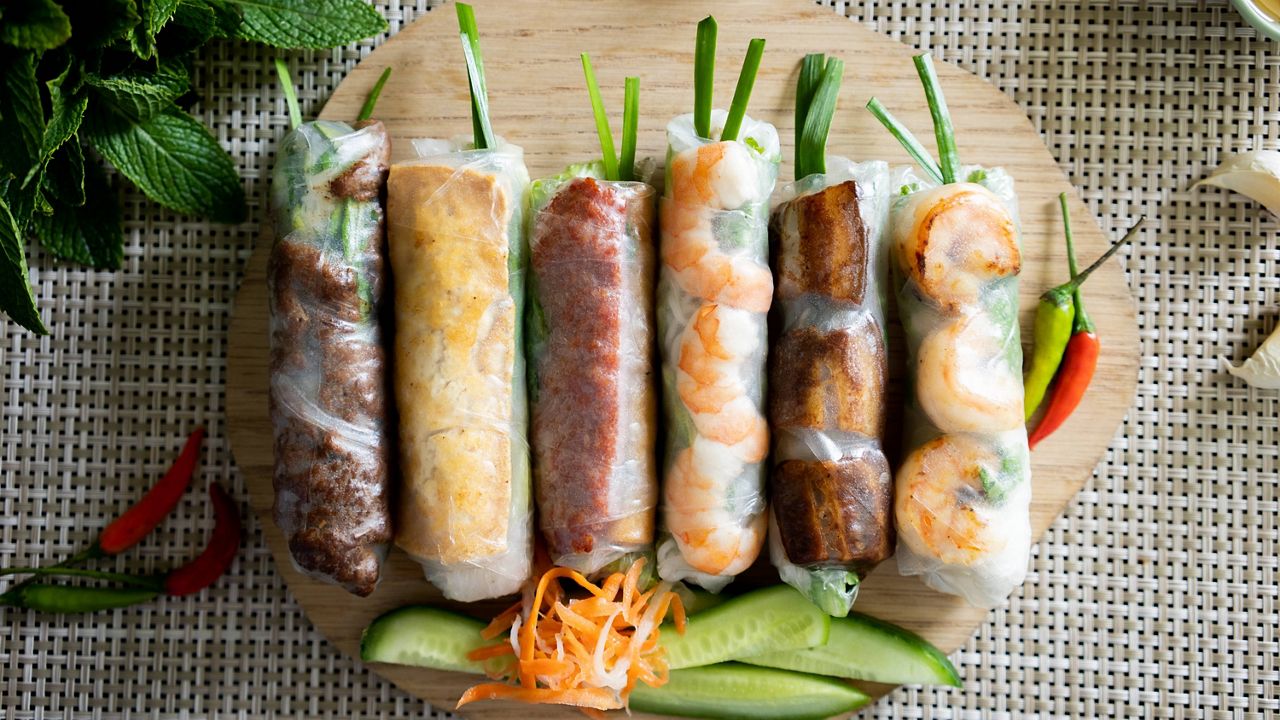 Vietnamese Rice Paper Street Food Restaurant Pasadena
PASADENA, Calif .– Old Town Pasadena is known for its main thoroughfare at Colorado Blvd., but a food scene is starting to take shape a block away. Vietnamese restaurant Paper Rice joined an increasingly fast-paced and laid-back scene on Union Street on Friday.
Tucked between shops serving tea, hot chicken and dirt dogs, Paper Rice specializes in personalized spring rolls in a way similar to Subway sandwiches, only with rice paper wraps filled with noodles, fresh vegetables. and herbs, and marinated proteins, such as grilled chicken, beef, pork belly, pork sausage and tofu.
"This is how we eat at home," said Lee Diep, co-owner of Paper Rice with her husband, Jens Kristen, and works with three of her eight siblings to get it started. "Vegetables and fresh herbs are always in our refrigerator. If we have leftover chicken or beef, we just wrap it up for a quick meal.
At Paper Rice, the wraps can be served like bowls, without the rice paper. Also on the menu: Vietnamese classics like Banh Mi sandwiches, sticky rice cakes and coffee served with sweetened condensed milk.
Diep has two older siblings who ran sit-down Vietnamese restaurants. She is currently working in the clothing industry as an importer, but owning her own restaurant has "always been my dream," she said.
Her husband, Jens, worked in a building a few doors down from their new restaurant in the Old Town. Lunchtime, he said, was always a struggle.
"Here in Pasadena with the office environment, there was Il Fornaio for a sandwich, otherwise it was sitting down," Kristen said. "If you only have an hour of lunch, you don't have time to sit down and order lunch, especially when everyone is going." That's why we got into this idea: to offer something different from the traditional way of eating.
Paper Rice was slated to open in the spring, with meals indoors. But the pandemic has pushed seats toward tables at the front and around the corner in an alleyway that is now stocked with tables, chairs, umbrellas and tavern lights that several Union Street restaurants can share. Friday is its grand opening.