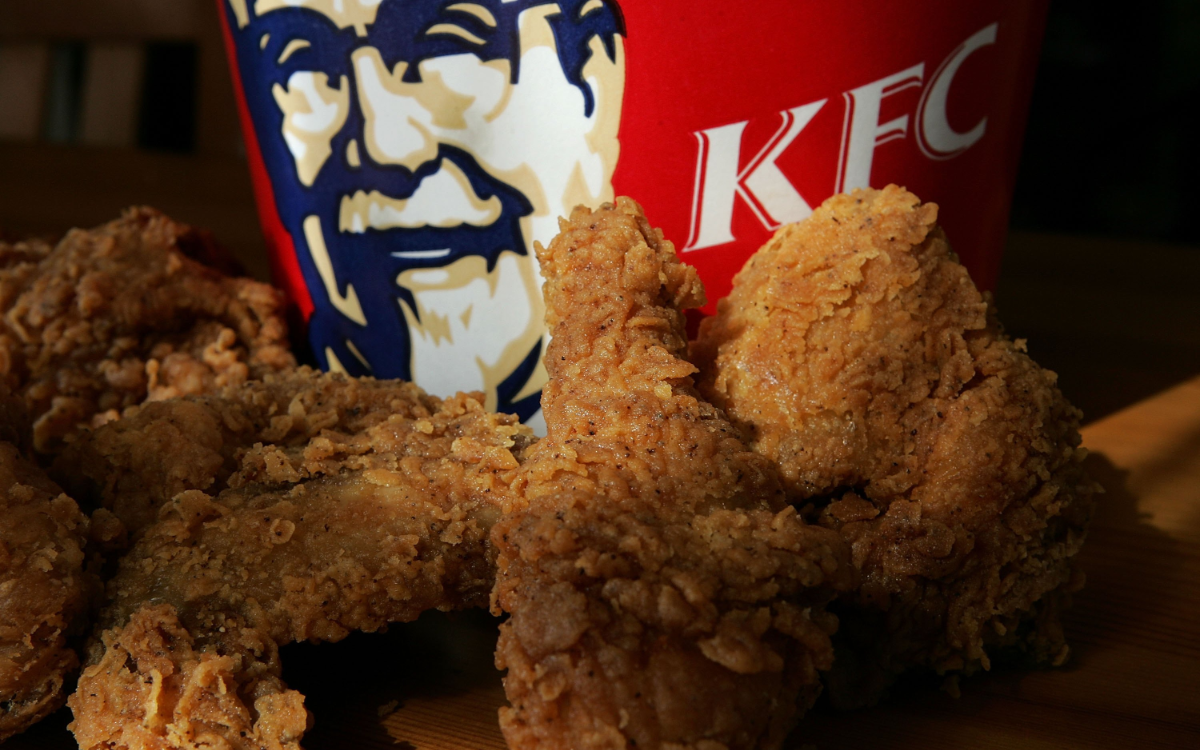 Video reveals how different KFC is in Japan
A video showing how different a visit to KFC can be in Japan has fast food fans salivating on social media – and for good reason.
While a trip to a standard KFC branch offers the usual array of wings, nuggets, fries and chunks of original recipes, it would seem, based on the evidence presented in this clip shared on Instagram by maydaysann, that do things differently in the Far East.
Not content with just serving chicken, the video shows how Japanese customers can also get their hands on pizza, pasta, curry, donuts and pancakes, alongside the standard Kentucky Fried Chicken.
According to maydaysann, some KFC branches serve this range of items as part of an all-you-can-eat buffet priced at 2100Y, or just over $15.
A popular figure on social media, maydaysann regularly posts clips highlighting how things are done differently in Japan. This latest video can be viewed here.
The video garnered over 300,000 likes, which isn't much of a surprise considering America's continued obsession with fast food.
In 2018, the CDC reported that approximately 36.6% of adults in the United States consumed fast food on any given day. Meanwhile, a 2015 OnePoll survey of 1,000 adults found that the average American spends more than $1,200 on fast food every year.
It's no wonder, then, that maydaysann's video drew such a reaction, with fans flocking to comment on the food offered in the viral clip.
"Wow," wrote one user commenting on hitomi917j. " I did not know that ! while kayiuni said, "I want to go so badly."
Jsargent.ath said, "It feels like everyday is Christmas Day in Japan," amff.a tagged a friend in the video and wrote, "let's go and never come back."
Of course, not everyone was impressed with ryan3harris' comment: "Americans have such a rotten taste in food that they'd rather go to KFC when they go to Japan than eat at delicious little restaurants or local street food."
Maydaysann was keen to highlight the buffet and the range of options shown in the video are only available at select outlets.
According to Japan Today, KFC used to offer all-you-can-eat "seasonal" fried chicken at select restaurants for a limited time. However, they started opening buffet-style outlets in Tokyo in 2019, with plenty of options highlighted in the viral clip.
The news provider reported: "The restaurant's menu offers 50 different dishes, including an original recipe for fried chicken, biscuits, pasta, fries, curry, soup, salad and desserts, as well as unlimited packages for soft drinks and alcohol.
"Restaurant-exclusive original menu items such as the 'Special Fried Chicken Curry Soup', Roast Chicken and Baked Potato Casserole are also offered."
Available as lunch or dinner, guests are limited to just 80 minutes of meal time.
Newsweek contacted Maydaysann for comment.