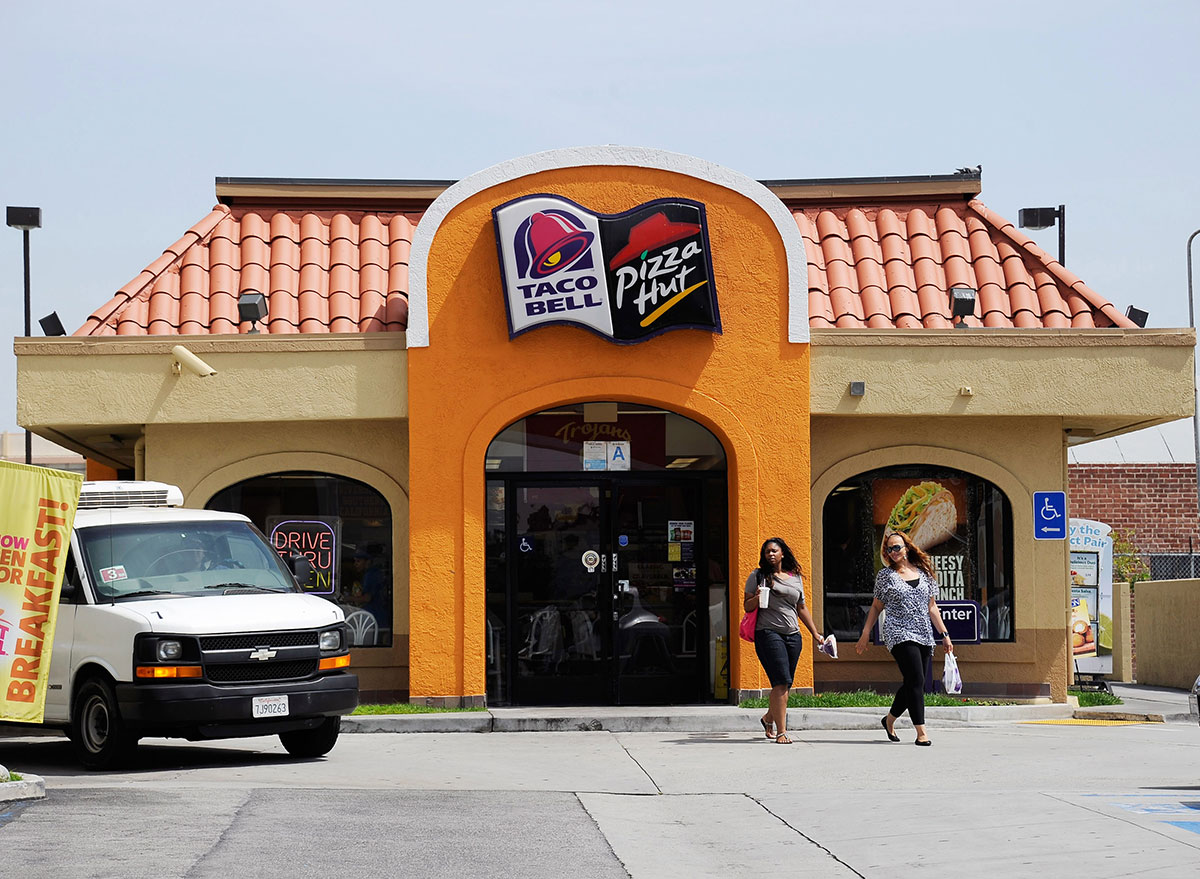 This dying trend among fast food restaurants could make a major comeback – eat this, not that
In the early 2000s, it was easy to find co-branded restaurants all over America. They stood out on suburban street corners, anchored food courts in shopping malls, and greeted airline passengers at US airports. The most common examples of co-branded fast food restaurants included Auntie Anne's and Cinnabon, Carl's Jr. and Green Burrito, Baskin-Robbins and Dunkin ', and of course, perhaps the most iconic combination of Taco Bell and Pizza Hut. In fact, on occasion, you might even find a Taco Bell, Pizza Hut, and KFC all housed under one roof, as all three chains are owned by parent company Yum! Brands.
Barely two decades later, the co-branded fast food phenomenon is much harder to come by. Many co-branded locations have started to close and fewer to open, with customer preference for stand-alone locations clear and many chains removing unprofitable restaurants from their portfolios. Pizza Hut has closed hundreds of stores in recent years, for example.
RELATED: After 600 Locations Close, America's Largest Coffee Chain Grows Again
But co-branded fast food restaurants could make a comeback, according to RSR Magazine. The recent combination of Saladworks and Frutta Bowls is an example of how co-branding can further increase sales for the two brands involved. Both chains are owned by the same company and operate under one roof in a few locations, one of which has seen sales increase by 50% thanks to the new setup. The match was so successful that Kelly Roddy, CEO of parent company WOWorks, said all future Saladworks locations could be co-branded on a permanent basis.
Other recent examples of successful co-branded restaurants include Fatburger and Buffalo's Café Express, which allowed the burger chain to start profiting from increased sales of its chicken products, and the emergence of co-branded locations driving Auntie Anne's and Jamba Juice. This resurgence of co-branded brick-and-mortar locations is taking place alongside another new but similar model that emerged during the pandemic: the Ghost Kitchen. Fast food establishments without dining rooms are shared by multiple brands, with customers being able to order food from a plethora of menus. Food is prepared and picked up or delivered to the same physical location.
For more information, see:
And don't forget to Subscribe to our newsletter to get the latest restaurant news straight to your inbox.