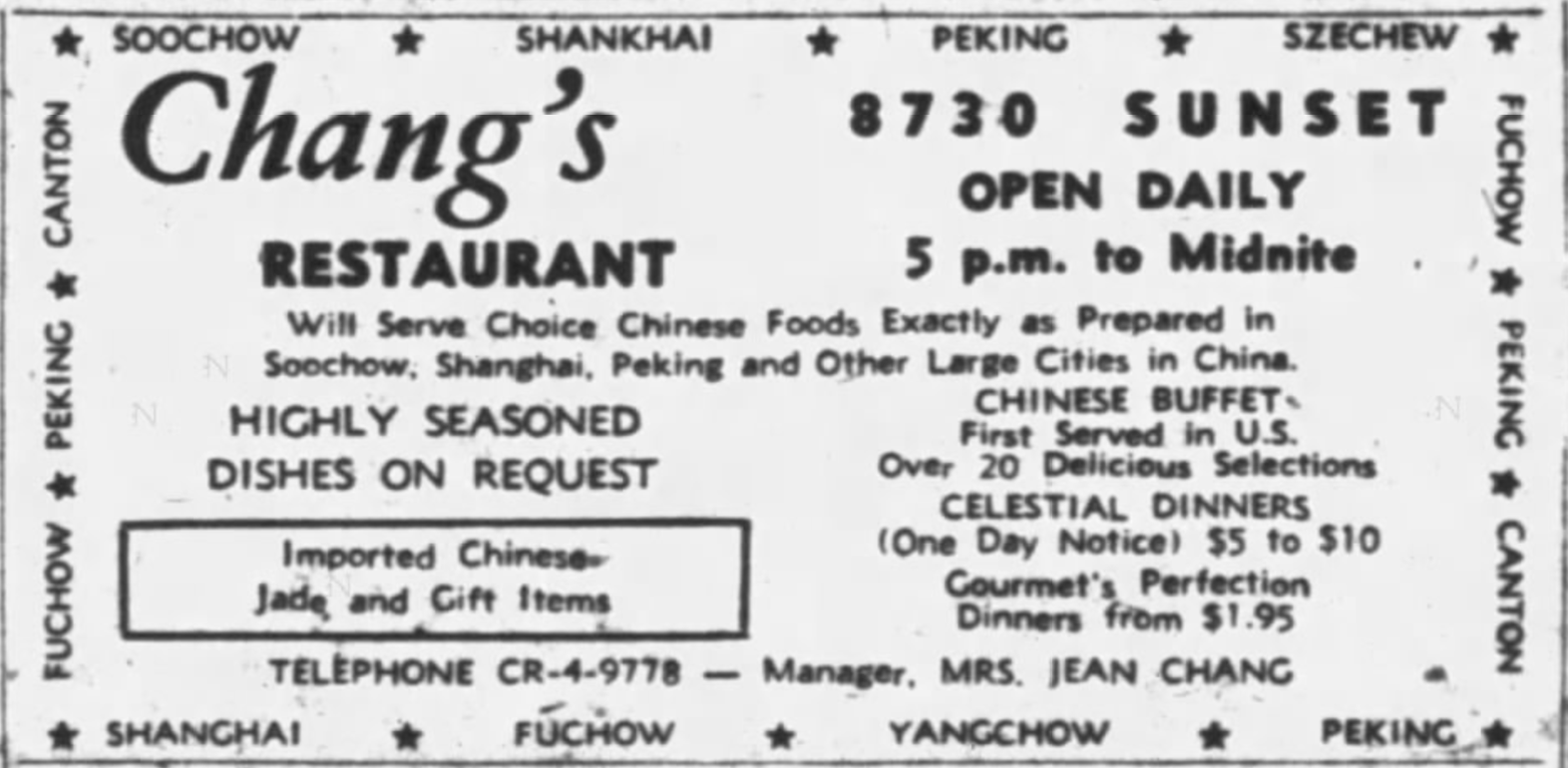 The origins of the Chinese buffet –
Who organized the first Chinese buffet? This is an intriguing question, with some claiming that Joyce Chen Restaurant in Cambridge, MA invented the Chinese buffet around 1960. However, after some research this was found to be wrong, as the first Chinese buffet was probably designed in California in 1949. However, the ancestry of buffet-style restaurants dates back over 100 years.
At least as early as 1837, all-you-can-eat dinners could be found, which initially were primarily intended for American cuisine. During the last part of the 19e century, the "smörgåsbord" appears. It is a Swedish term for a food table, placed outside a dining room, where one could snack. A smörgåsbord allows participants to eat as much as they want before enjoying their meal. Many restaurants have started offering a smörgåsbord, and not just for Swedish cuisine.
It was in the early 1940s that the idea of ​​Chinese buffets started to crop up, although they were initially held in social clubs, church meetings, and special events. They were not yet present in the restaurants. It was a popular idea over the decade, and a diverse selection of groups across the country organized such events. It was these gatherings that helped enlighten consumers about the value of Chinese buffets, which helped form a pre-existing clientele for when restaurants finally opened them.
the Akron Beacon Journal (OH), November 16, 1948, featured the first mention of a "Chinese smörgåsbord," noting that "members of the Order of Akron of Rainbow and DeMolay are planning an unusual type of covered dish dinner. It's called 'Chinese Smorgasbord and Sweater Hop' and will take place on Friday… "
As for a Chinese buffet in a restaurant, the honors for its invention probably went to Peter Chang, of Chang's Restaurant, in Los Angeles, CA in 1949. The Los Angeles Evening Citizen News (CA), December 10, 1949, posted an advertisement for Chang's Restaurant, located at 8730 Sunset, which read: "Chinese buffet. First served in the United States over 20 delicious selections.
More details have been provided in the Mirror News (CA), January 3, 1950. It was noted that the buffet at Chang's Restaurant, which cost $ 2.85, started with soup and fried rice, and offered a choice of 20 entrees. "There is a rare chicken cooked in an oyster whiskey sauce, which is a delight, if you are looking for something really out of the ordinary. You can have roast fish, shrimp rolled in bacon, duck with almonds, chicken with almonds, soy cake, fried Chinese bans, Shanghai omelet, pineapple beef, ribs. sweet and sour risings, Chentu tomatoes with fish and onions and Pekingese noodles with beef."You might also find Chinkiang Lion Head, a kind of meatball.
the Daily News (CA), January 18, 1950, presented a brief review: "A Chinese restaurant, Chang's, on the Sunset Strip, serves 'Chinese Smorgasbord'." This advice would be repeated in newspapers across the country, exposing many Americans to the idea of ​​a Chinese buffet. It certainly could have inspired other Chinese restaurants to launch their own buffets.
Another restaurant with a Chinese Smorgasbord. the New Tribune (WA), December 30, 1950, posted a advertisement for the China Pheasant Club, noting "Chinese Smorgasbord every Sunday, 6 to 8 p.m." All the food you can eat for a dollar ". It was cheaper than the $ 2.85 buffet at Chang's restaurant
More restaurants across the country would start offering a "Chinese Smorgasbord". the News Tribune (WA), October 4, 1952, printed an advertisement for the Bali Hai, which featured a Chinese Smorgasbord as the Sunday special, "All You Can Eat $ 1.50". the Chicago Tribune (IL), January 11, 1953, had an advertisement for Tom Brown's restaurant, which featured a Chinese Smorgasbord on Wednesdays.
the Miami News (FL), July 3, 1955, printed an advertisement for the restaurant Fu Manchu, which served a Chinese smörgåsbord. the Sioux City Journal (IO), July 26, 1956, had an advertisement for the Bamboo Inn Café, which offered a Chinese smörgåsbord dinner every Thursday from 5:30 p.m. to 8:30 p.m. The Daily News (NY), September 7, 1956, noted: "The Night Cap Tavern at 570 Flatbush Ave., Brooklyn, has a 'Chinese Smorgasbord' every Wednesday evening. "
Finally, we return to the Boston area. the Boston Globe, March 30, 1960, posted a brief ad for Joyce Chen, who rated her "Original Chinese Buffet" for 99 cents during lunch and dinner. Joyce Chen opened her first restaurant in Cambridge in 1958, and some would claim that she invented the Chinese buffet. But while Joyce Chen's Chinese buffet may have been the first to exist in the Boston area, it certainly wasn't the first in the United States.
A number of different threads, from 'all you can eat' restaurants to the Swedish smörgåsbord, have helped inspire the Chinese buffet. The basic idea of ​​a Chinese buffet also caught on in special events organized by many social and professional groups before appearing in a restaurant. In 1949, Peter Chang's Restaurant was probably the first restaurant to offer a Chinese buffet. It didn't take long for other Chinese restaurants to do the same.