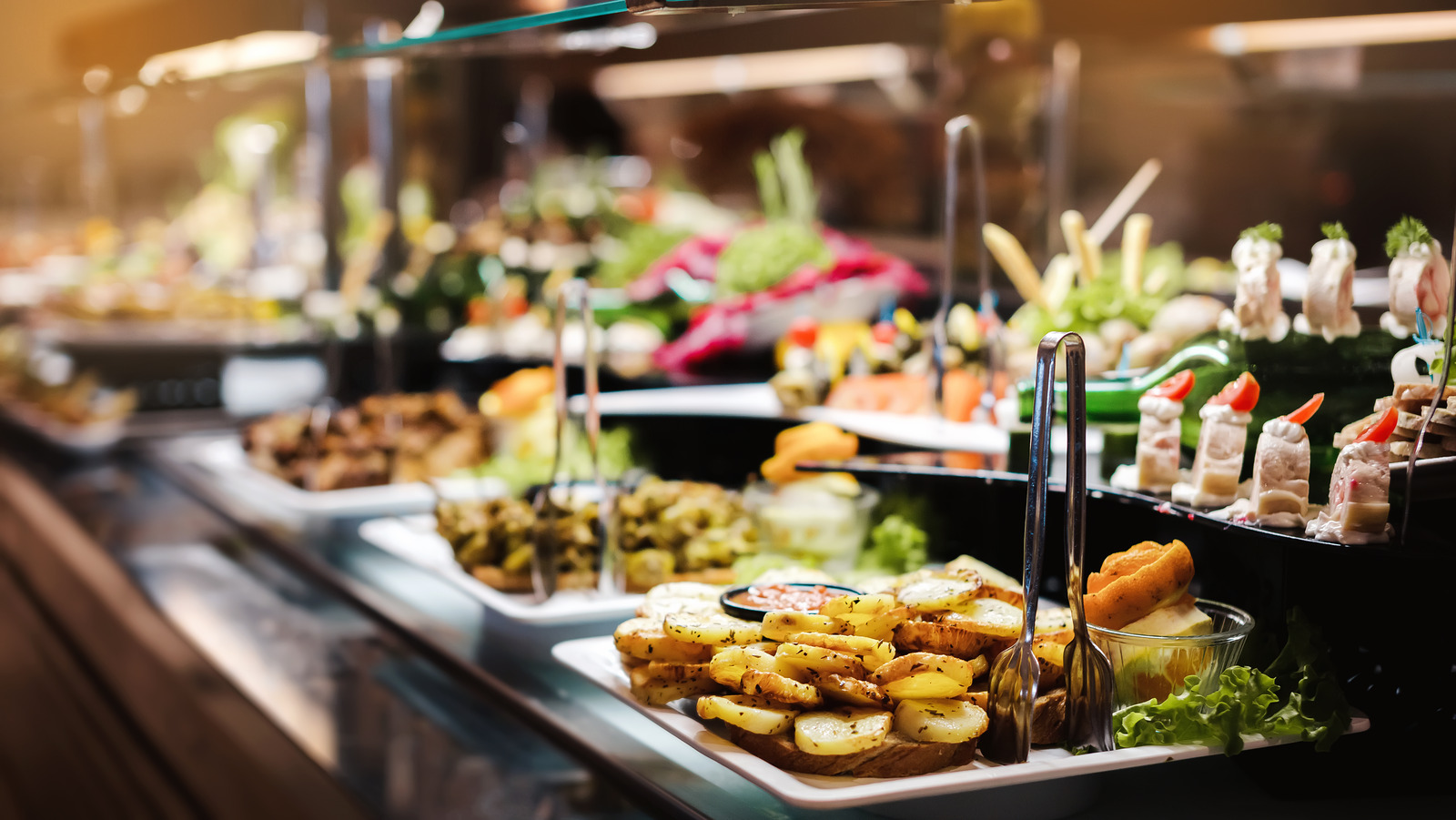 The Absolute Best Buffet Restaurants in the United States
Since Las Vegas is the birthplace of America's first buffet, it's only fitting that it's now home to one of the best buffets in the country. The Bacchanal Buffet is located at Caesars Palace. It's not only one of the best buffets in town, but it's also the biggest. The buffet is served by nine kitchens and offers 15 daily chef's specials in addition to dozens of side dishes, meats, salads, desserts, and more. The spread covers a variety of cuisines, including seafood, sushi, Asian, and Mediterranean. Some of the best dishes include prime rib, sweet corn chowder, and duck carnitas quesadillas.
For many buffets, more dishes usually go hand in hand with less-than-fresh food. But here the variety and quality of food shines. Critics love the fresh seafood and unique, upscale dishes, like the mussels in fennel sauce, lamb bone and fresh-caught Atlantic salmon in wasabi mashed potatoes (via Las Vegas Then and Now).
In March 2020, the buffet underwent a major renovation (via Eater Las Vegas). While the hygiene and safety measures are in place, the Buffet Bacchanal is once again open as a traditional buffet. If you've never dined at a Las Vegas buffet, the price might shock you. At $64.99 per person for dinner, it's not the most affordable buffet on this list, but it's definitely one of the best.