Spice Brasserie @ PARKROYAL offers an all-you-can-eat crab buffet with sashimi, Asian street food and more
spice brewery is arguably one of the best Asian buffets on our shores, and for good reason.
Situated in PARKROYAL on Kitchener Roadthe all-day dining restaurant boasts a fabulous Asian street food buffet dinner it will run until December 31, 2022.
If you have visited Spice Brasserie for its popular Lunch buffet which encompasses both lunch and afternoon tea, it's high time you discovered the equally exciting buffet dinner.
Available from Wednesday to Sundaythe buffet offers an abundance of the best Asian street food from Japan, Taiwan, Thailand, India, Malaysia, Vietnam and of course Singapore, in the form of unlimited crabs, peddler's favoritesand decadent desserts.
Seafood lovers should head to the all-time favorite Singapore Chilli Crab with Mantoualongside other delicious flavors like Creamy Tom Yum, Kam Heong and salted egg (subject to change).
The Japanese sashimi station with tastes of Fresh salmon, Maguro Tunaand sea ​​bream is also a very popular item, as is the selection of fresh and cold seafood on ice (think Fresh tiger prawns, Half scallop shelland gong gong).
We hear the Fresh tiger prawns (better known as drunken shrimp), infused in Chinese herb broth and wine, is also a must.
Of course you have a variety of good old local delicacies like Fried Oyster Omelette, Singapore Laksaand malaysia herbal Bak Kut Teh. If I were you, I would happily help myself to several portions of the Dal Tadka Curry and Butter chicken with Assorted Fees Tandoori Naan.
End on a sweet note with the Durian Pengat with sticky rice and the signature Teppanyaki ice cream.
The dinner buffet costs $68 net and S$75 net per adult on days of the week and weekends (Friday to Sunday, including selected PH and eve of PH) respectively.
Irresistible crab and seafood specialties await you.
Reservations can be made here.
Buffet Lunch @ Spice Brasserie
Facebook | Instagram | Website
📍 PARKROYAL on Kitchener Road, 181 Kitchener Rd, Singapore 208533
🕒 6 p.m. to 10 p.m. (Wednesday to Sunday)
🗓️ Now until December 31, 2022
For more lifestyle updates like this, subscribe to our Telegram channel at @confirmgood.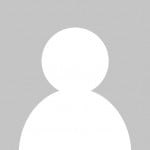 I would gladly give you up for dessert.