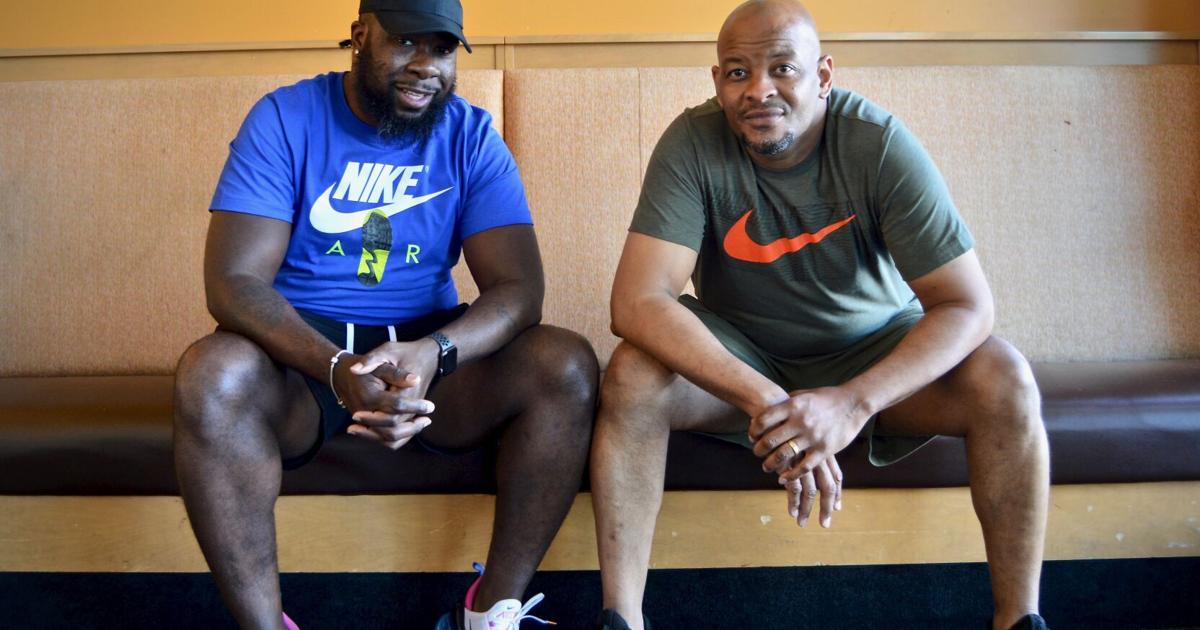 soul food restaurant in Village at Sandhill by chef duo Columbia and Philadelphia | Snacks and sips
The chef of Columbia's Capital City Kitchen and Grill and a celebrity chef from Philadelphia are teaming up to bring soul food to northeastern Colombia.
Richard Conklin, of Capital City Kitchen and Grill, and Kenny McDuffie, appearing on the final season of "Hell's Kitchen," launch Esther's Soul Food + Kitchen. Inspired by the influence of their grandmother and great-grandmother on their careers, the two offer a soul food restaurant and coffee shop combo at the Village at Sandhills commercial development.
It was originally McDuffie's idea to start a new restaurant in Colombia. He ran a restaurant business for 10 years in Philadelphia, but dreamed of opening his own restaurant. The pandemic gave him the opportunity to move to Colombia for a "new beginning" and to open the restaurant, he explained.
COVID-19 has opened the door for Conklin to also move its longtime restaurant from Decker Boulevard, Capital City. His restaurant, like almost all independent restaurants, struggled throughout the pandemic. He was forced to lay off employees and go almost exclusively overseas for some time.
Conklin said Esther's is a transition / name change to Capital City, which is temporarily closed.
"(After) losing my grandmother to COVID last year, this is also one of my main reasons to pay tribute to her," Conklin said. "When Capital City Kitchen was growing up, I got a lot of compliments, like 'wow, it's like a Sunday at Grandma's. "
"We both want people who come here to learn about the recipes and stories from my grandmother's kitchens. "
Licenses suggest Columbia food truck numbers are about the same as the pandemic emerges
Esther's Soul Kitchen is named after McDuffie's great-grandmother, who, like Conklin's late grandmother Jerusha (better known as "Big Mama"), taught her how to cook. It's also a source of inspiration for the menu, which they say will feature grandmothers' 'iconic products', like a handed down potato salad recipe.
The restaurant's offerings will also include a range of soul classics, like baked and fried turkey wings and pork chops from Conklin. McDuffie will bring a seven cheese mac and cheese and Philadelphia cheesesteaks.
"You don't make Philly cheese," he joked. "It's like we're definitely bringing in some genuine Phillies and stuff like that."
The cafe side of the restaurant will offer espresso drinks and baked goods. And the restaurant will offer quick, casual-style dishes like wraps and paninis.
The two also plan to host events in the former Panera Bread space – musical artists, open mics and more.
Connklin explained that the restaurant will offer full service, but it will also incorporate quick and casual aspects, like getting a number when ordering and having it at the table. The restaurant will also adopt the COVID protocol of having a QR code to scan to get the menu and order on your phone.
"We're kind of going to embrace the new business model that COVID has imposed," Conklin said.
The two are planning to open Esther's Soul Food + Kitchen in mid-summer. It will be located at 631, Place Promenade.
Break down three of Columbia's popular burritos, from inspiration to composition