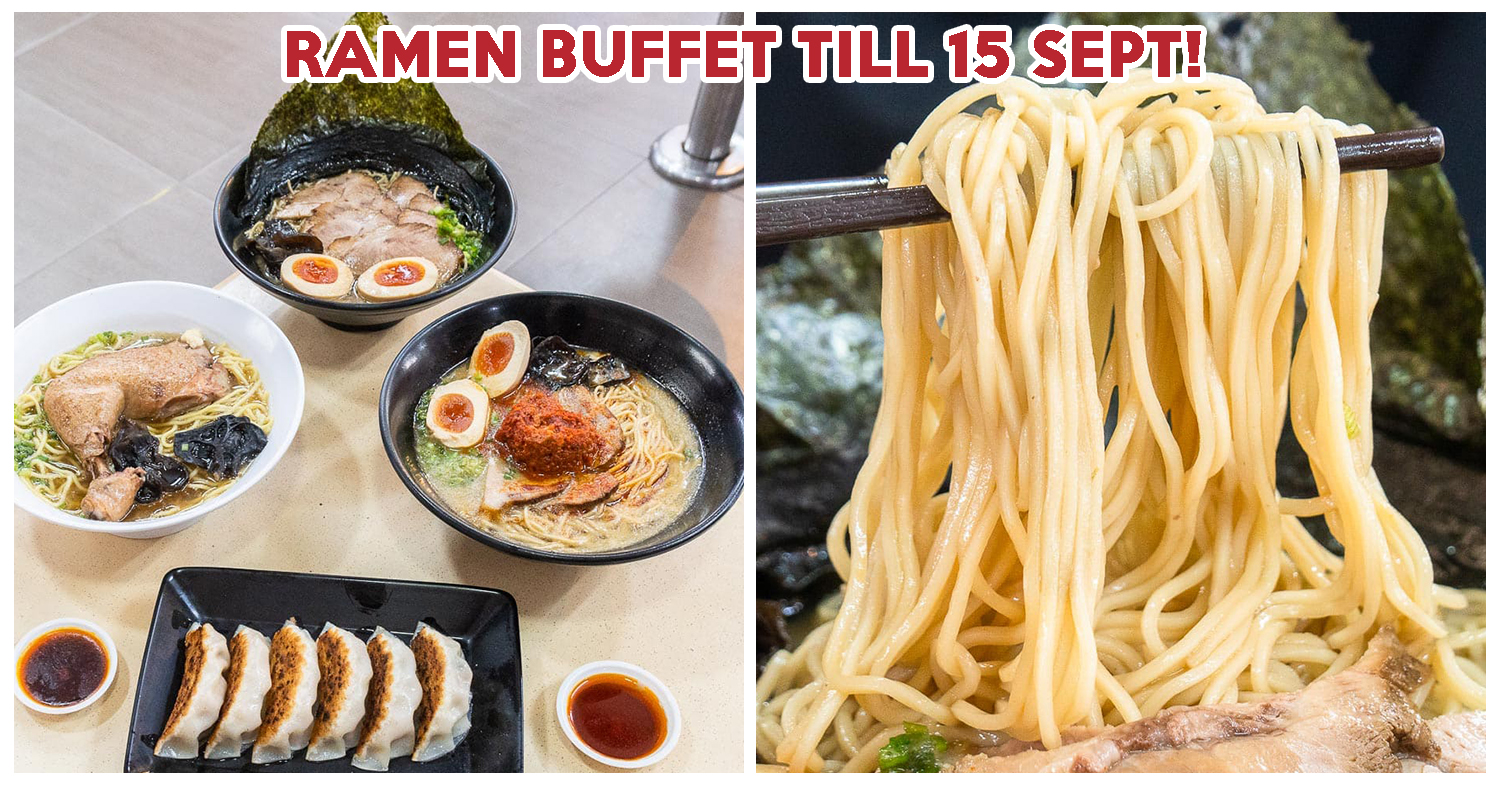 Shinjitsu Ramen: Ramen Buffet from $19.90+ at Jalan Besar
Shinjitsu Ramen has a ramen buffet for $19.90+ at Jalan Besar
Singapore is full of Japanese buffets, but they often focus on unlimited servings of sashimi and yakiniku. Ramen is rarely the main star, until ramen shinjitsu entered the scene. The Jalan Besar restaurant offers diners a ramen buffet of now until September 15where $19.90+ offers you unlimited ramen and side dishes.
Photo credit: Shinjitsu Ramen
There are six types of ramen to choose from on the menu, all made with broths made on site.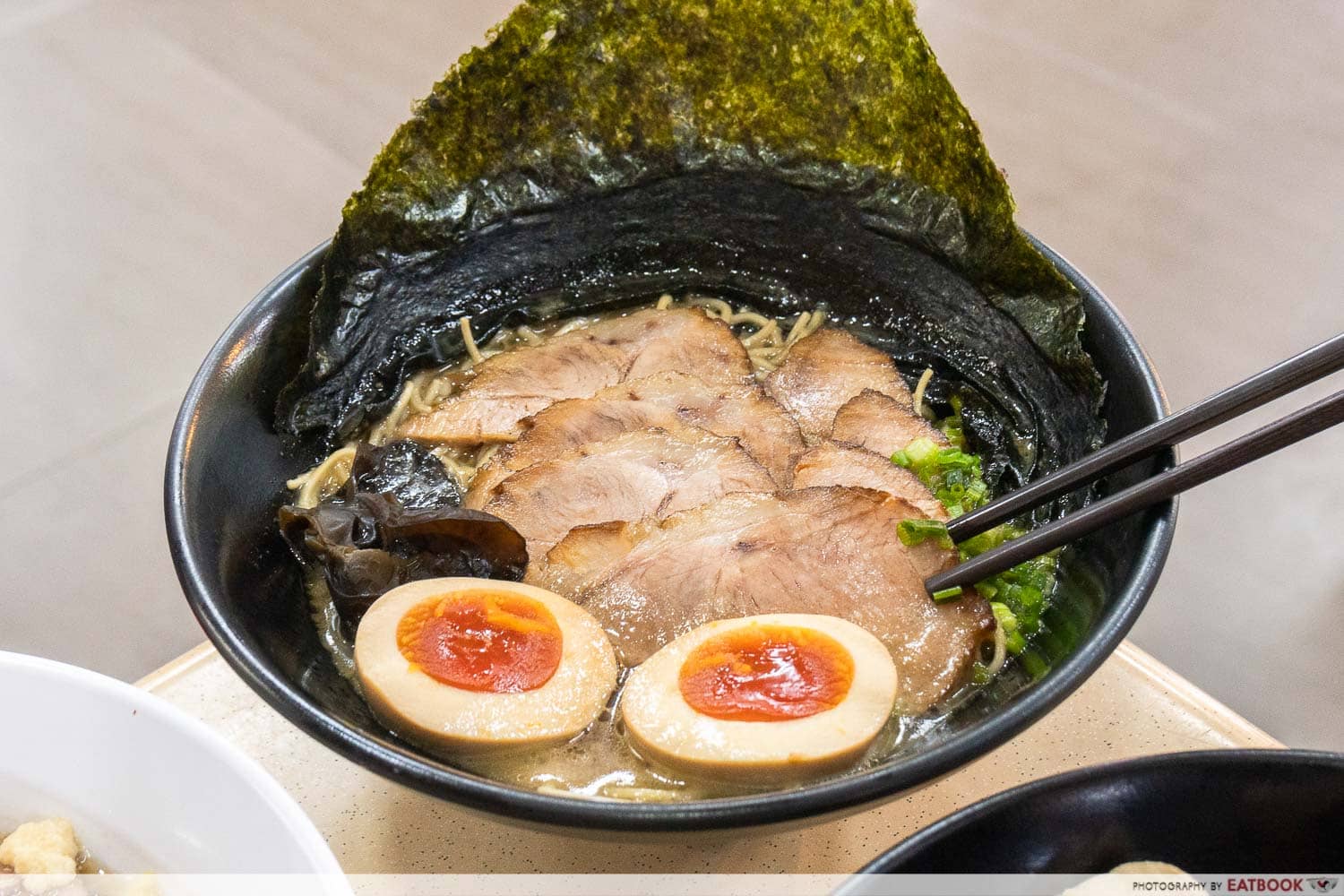 There is the classic Tonkotsu ramenwith a fatty broth rich in collagen, and the Tonkotsu Special, which levels the OG up with some extra toppings. Paitan ramen fans can choose their Clear ramen in chicken broth.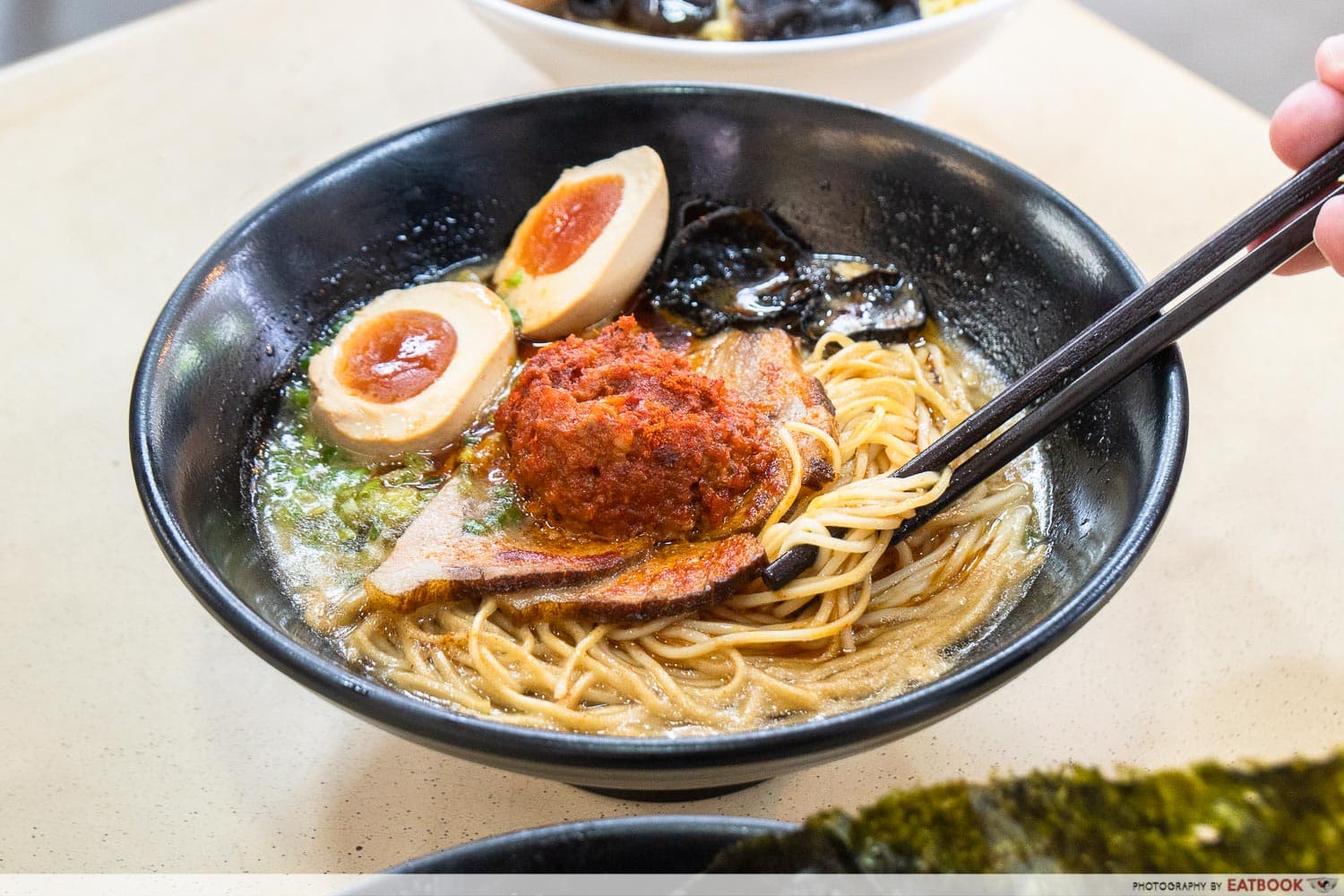 Compose the spice with their Spicy Red Tonkotsu, Where Spicy Black Tonkotsu. The former is served with chilli oil, while the latter uses black garlic.
Shinjitsu Ramen Review: $6.50 Ramen with Whole Chicken Drumstick at Toa Payoh Cafe
Finally, there is the Ginger Pork Ramen for something more aromatic.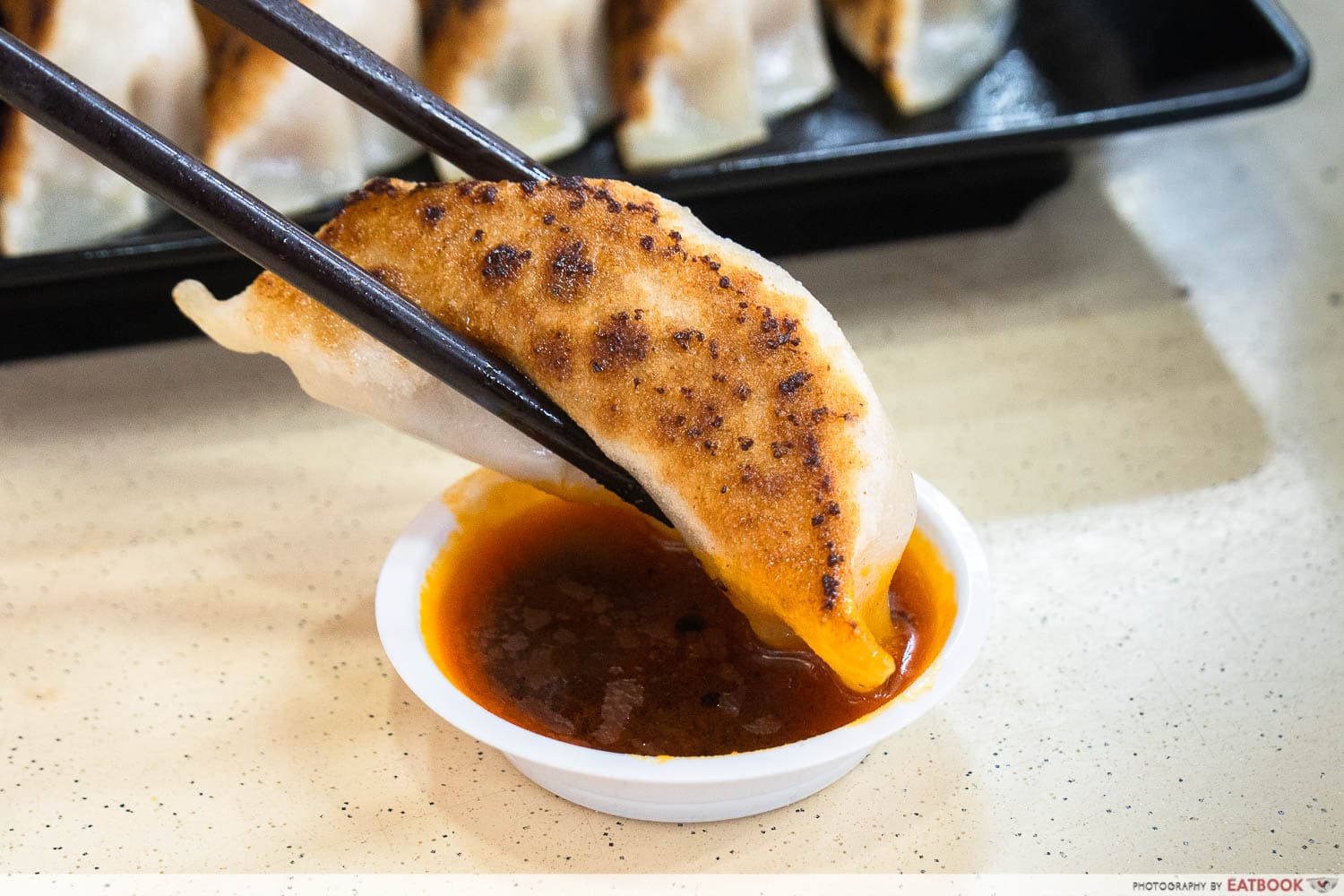 Along with the ramen, diners have a choice of eight different side dishes, all of which are unlimited. This includes bidding grilled squid, two kinds of gyoza, Japanese fried rice, and other chicken bites.
You also get soft drinks included in the ramen buffet fee.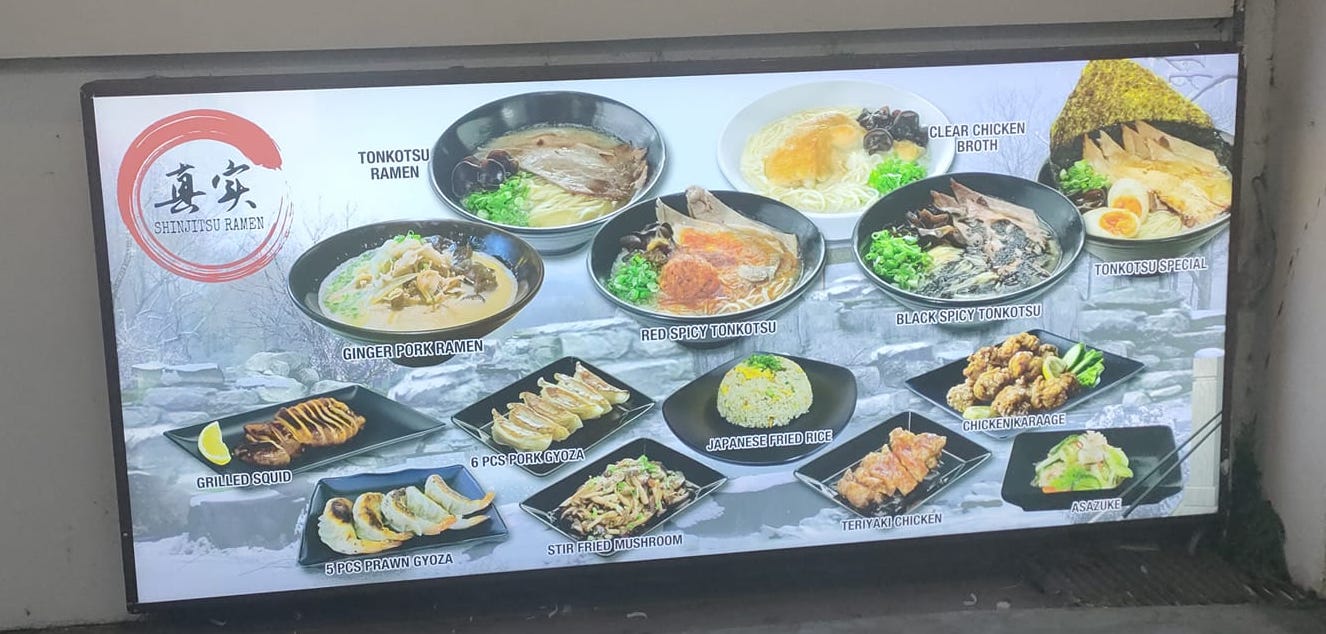 Photo credit: Shinjitsu Ramen
The price of $19.90 and above is only applicable for lunch, from 11 a.m. to 2 p.m. Otherwise, dinner is priced at $39.90+ per person, and is available from 5:00 p.m. to 10:00 p.m. daily. Food slots are however limited to only 2 hours.
Note that Shinjitsu Ramen has two other outlets, one at Toa Payoh and one at Ang Mo Kio, although the buffet is only available at their Jalan Besar restaurant.
11 Cheap Ramen Places to Get Your Ramen Fix Under $10
For other ramen options, check out our guide to cheap ramen in Singapore.
Otherwise there is Rama Bear Mart in the area which is worth a visit. This new Thai supermarket offers After You Shibuya toast and 7-Eleven Thai sweets.
Address: 134 Jalan Besar, Level 1, K2 Guesthouse, Singapore 208852
Opening hours: Every day from 10 a.m. to 9 p.m.
Tel: 9189 5579
Website