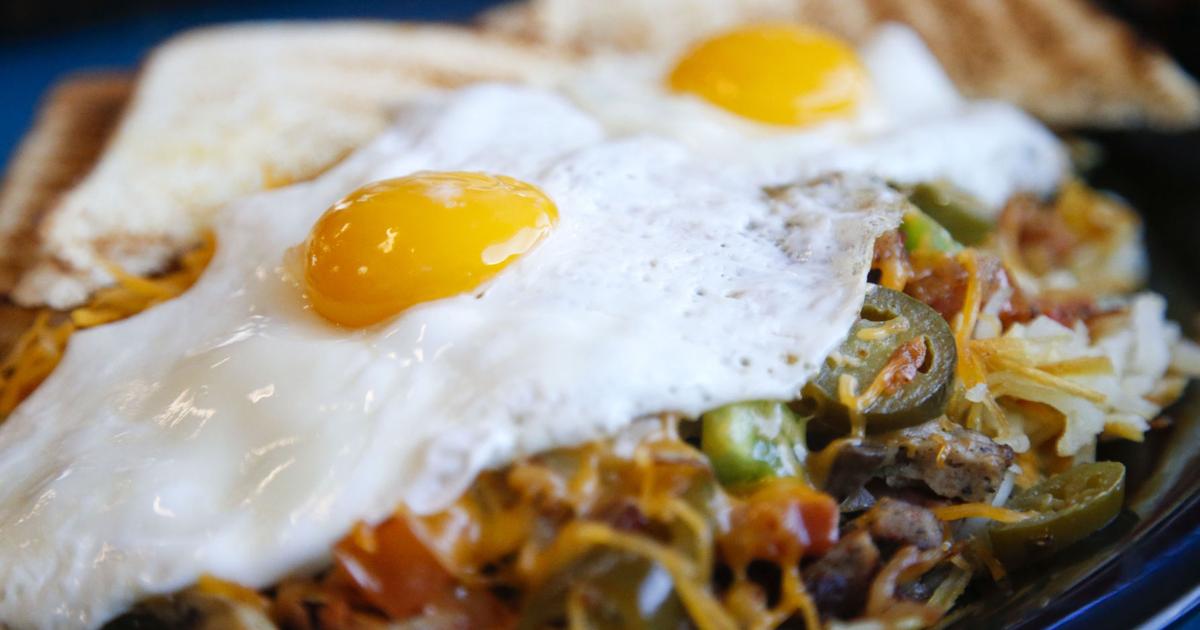 Review: New Tally's Good Food Cafe Full of Neon Lights, Fun 50s Decor | Food and cooking
The steak was not particularly thick but was reasonably tender and had a good flavor. It was also cooked a perfect medium-rare.
Most entrees come with a choice of two sides. In addition to the mashed potatoes, we ordered a standard salad with a tasty ranch dressing, earthy brown beans, and a tender baked potato. We had an extra side of tomato slices which were pretty decent for this time of year.
The food was out of the big rolls that also come with entrees. They were replaced with puff cookies, which worked well for me.
We also had a cinnamon bun ($ 3.95) to warm up for breakfast the next day, and it looked as big as one of our Chevrolet hubcaps when it got to the table. .
The menu has over 100 items, including a popular chicken fried steak, and breakfast is available throughout the day. A kids' menu includes seven items – mini pancakes, grilled cheese, boneless chicken, cheeseburger, omelet, corndogs, mac and cheese – for $ 4.95 each.
Tally's also offers full bar service with specialty cocktails and a limited supply of beer and wine. It is unusual for adult drinks to be available in a restaurant.
James said his mother, Angela, chose all the colors and decorations. True to the theme, the dining room has plenty of Elvis, Marilyn Monroe, James Dean, and Audrey Hepburn. An oversized Betty Boop stands guard in a corner, surrounded by hues of turquoise, red, black and pink. Music from the 50s and 60s plays in the background.