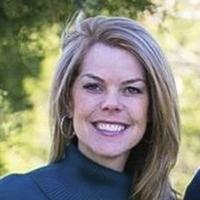 Q5: Tickets Now Available for the Taste of Stillwater Mega Fundraiser Buffet | News
Before the pandemic, Taste of Stillwater was an annual event that brought together food vendors across the city under one roof to serve as a fundraiser for the Stillwater Public Education Foundation. Taste of Stillwater returns in person Thursday, March 24 at the Payne County Expo Center. Doors are open from 5:30 p.m. to 7:30 p.m. Tickets are now available at several locations. We talked about the event with SPEF Director Ashlee Robertson.
1 Taste of Stillwater is back after being one of the city's big events that was lost (or, in this case, turned into a drive-in) due to the pandemic. What does it do?
It feels good to be back in person! I became General Manager about a year ago, so this will be my first experience with the Taste of Stillwater. However, throughout the year, I've heard a lot of people say they love this event. It's one of their favorite Stillwater events. So it's great to be able to offer it again and come together as a community to support our public schools in Stillwater.
2 Can you explain what SPEF does for people who may not know it?
SPEF is the Stillwater Public Education Foundation. We raise additional funds for our public schools to support programs that would otherwise not be available to our students. We fund teacher grants that are submitted by teachers to directly benefit their classes. This year, we also paid for high school students to attend a private screening of STOMP at the McKnight Center. This was paid for through our Onward Arts campaign which was created to increase opportunities for our students to engage in the arts. This same campaign will also provide a summer theater program for our elementary students in grades three to five. We have also provided thousands of dollars in technology to our schools through our Tech 2 Tech program. SPEF was founded in 1984 and since then we have provided over $1.4 million in additional resources to our schools.
3 Can you tell us what people can expect at the event?
This is a family-style mega buffet featuring food and drink from 30 local restaurants.
They are:
Bad Brad's BBQ • Chick-fil-A • Eskimo Joe's • Freddie Paul's Steakhouse • Freddy's Frozen Custard & Steakburgers • Frios • Fuzzy's Taco Shop • Golden Chick • Granny's Kitchen • Hello Catering • Hideaway Pizza • Homeland Bakery • Jersey Mike's Subs • Louie's Grill & Bar • Mexico Joe's • Olive Garden • One Life Nutrition • Pickleman's Gourmet Buffet • Red Rock Bakery & Deli • Reflections Nutrition • Rib Crib • Roscoes • IHOP • Red Lobster • Smokin' Joe's • Texas Roadhouse • The Ranchers Club • Wendy's
Drinks will be provided by Dr Pepper, Grimsley's Inc., Raising Cane's, Robert Williams, Simplicity & Co. Tea House and OnCue.
4 How will the funds raised be used?
Funds raised at the Taste of Stillwater will be used to support our many programs that directly benefit Stillwater Public Schools. Programs such as Teacher Grants, Powerful Peers (recognizes teachers who go above and beyond to support fellow teachers), our Adopt an Author program which brings in authors as guest speakers to interact with our students, and many other programs.
5 How do people get tickets or help sponsor the event?
Tickets can be purchased online at https://www.spef.stillwaterschools.com/events/taste-of-stillwater/
Or at any of our ticket outlets: Arvest Bank, BancFirst, Simmons Bank, The Bank NA, RCB Bank and the SPS Administration Building.
–Beau Simmons