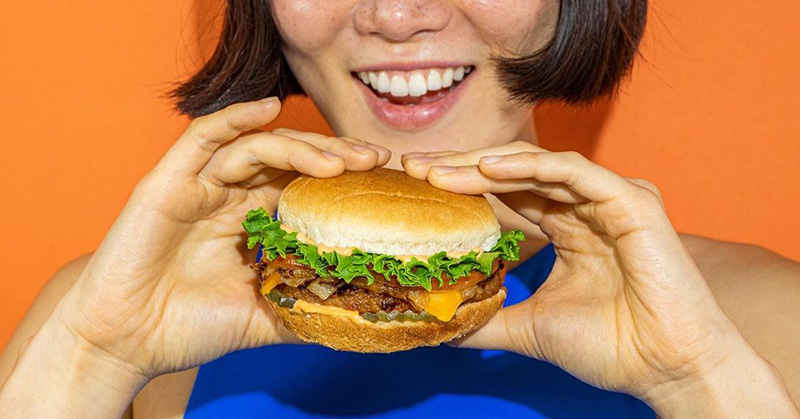 Plant Power Fast Food launches Value Burger to compete with McDonald's
Plant Power, one of the nation's leading 100% plant-based fast food chains, announces further price cuts that now extend to fast food giants. Along with this exciting announcement, they're introducing a new Pea Protein Burger Patty!
New Plant Power prices clash with fast food giants
Plant Power Fast Food Announces New Low-Price "Classic Burger" Line! This will bring the company closer to its goal of matching prices with traditional fast food chains. "Launching these new burgers and cheeseburgers at $4.95 and $5.95 respectively is a tremendous step towards achieving that goal," shared co-founder and CEO Jeffrey Harris. As a result, the vegan fast food restaurant is now offering a lower price on its Impossible Burger compared to Burger King, which lists its plant-based option at $7.95.
It is not uncommon for veganism to be often criticized for being expensive. But with these new price cuts, it will expand accessibility for customers who want to try more plant-based options. Therefore, finding cheap vegan items will be that much easier! Plant Power currently has 11 locations, including a food truck! And by 2023, the vegan restaurant plans to expand to 15 restaurants.
Plant Power teams up with Alpha Foods to create a pea protein patty
The vegan fast food chain is also announcing a new non-GMO and gluten-free pea protein burger! In collaboration with Alpha Foods, this must-have menu item has been in the works for years. "We spent nearly two years collaborating with Alpha Foods R&D to painstakingly perfect the new juicy, smoky, and insanely delicious burger patty. We are thrilled with the results," said Zach Vouga, co-founder and COO of Plant Power. This will be your go-to burger option if you're craving something brighter and more delectable!
Stay connected with Plant Power Fast Food
Plant Power is at the forefront of veganizing our fast food favorites. Including breakfast sandwiches, cheeseburgers and appetizers. In addition to perfecting our comforting favorites, they're launching seasonal milkshakes! With two new flavors, Mixed Berry and Salted Caramel, these sweet treats will refresh you for the warmer days ahead. Visit their website to stay up to date on new menu items!