Plant-based meats will take over fast food chains, restaurants and grocery stores
Lately, the world is witnessing an era of meatless meat, mostly in fast food chains, restaurants, and grocery stores! Fast food companies have started expanding their menu to include meatless options with plant-based meat. A large portion of the population is looking for a substitute for animal protein and with this in mind, major FMCG companies are entering the plant-based meat segment. The products of the said segment are readily available at major retail chains in major metropolises and various other e-commerce platforms. Looks like the two-year-old segment has completely taken over the fast food market, considering it's estimated to be around $1 billion by 2030! Read on to learn more about the meatless meat revolution taking place in fast food chains, restaurants, and grocery stores!
Major FMCG companies are entering the vegetable meat segment
It is no longer a secret that several Quick Service Restaurant (QSR) chains in India, such as Dominos and Starbucks, have already introduced menus with vegetable protein segments. And it was only last week that Tata Consumer Product Ltd (TCPL) announced its entry into the plant-based meat market. Their new "Tata Simply Better" has launched with four variations – Nuggets, Burger Patty, Awadhi Seekh Kebab and Spicy Finger. Prior to TCPL, ITC entered the market this year. The ITC Master Chef IncrEdible brand has introduced sustainable plant-based protein in two varieties: Incredible' Burger Patties and Incredible Nuggets. Apart from this, several other ventures including Blue Tribe funded by Anushka Virat; and Shaka Harry, have entered the meatless market.
Why The Shift?
Plant-based meat is taking over today's food scene as many people support a vegetarian diet. Plant-based meats are better for health, animal welfare and the environment. The FMCG arm of the Tata Group believes that plant-based meats are at the forefront of the wider plant protein landscape and are intended to mimic the sensory and cultural resonance of meat obtained from animals without the effects negative effects on the environment and health. According to Abneesh Roy, Executive Director of Edelweiss Financial Services, in the long term, more FMCG companies will enter the market. Celebrity lifestyles also impact the growing importance of plant-based meat. From Virat Anushka to Genelia Ritesh, celebrities have always talked about their plant-based lifestyle. Well, a plant-based protein shift in the fast food market was the need of the hour and becoming a reality is totally a blessing!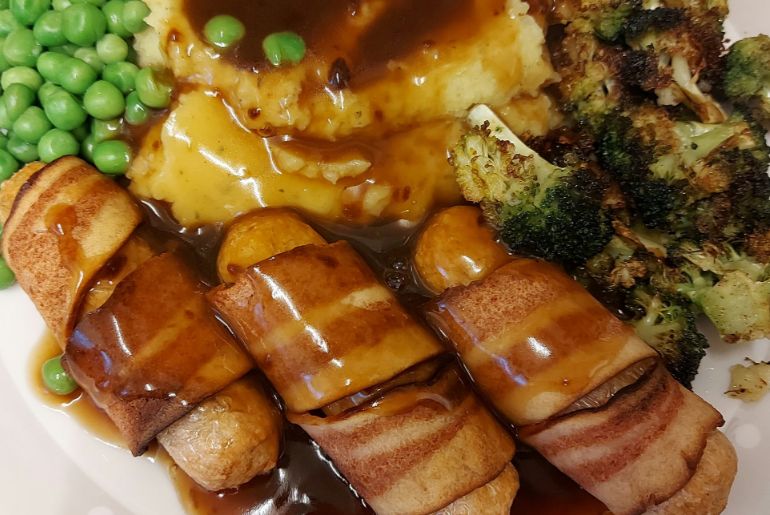 Also read: Shop, eat and relax at this new restaurant in Dubai with an exclusive plant-based menu