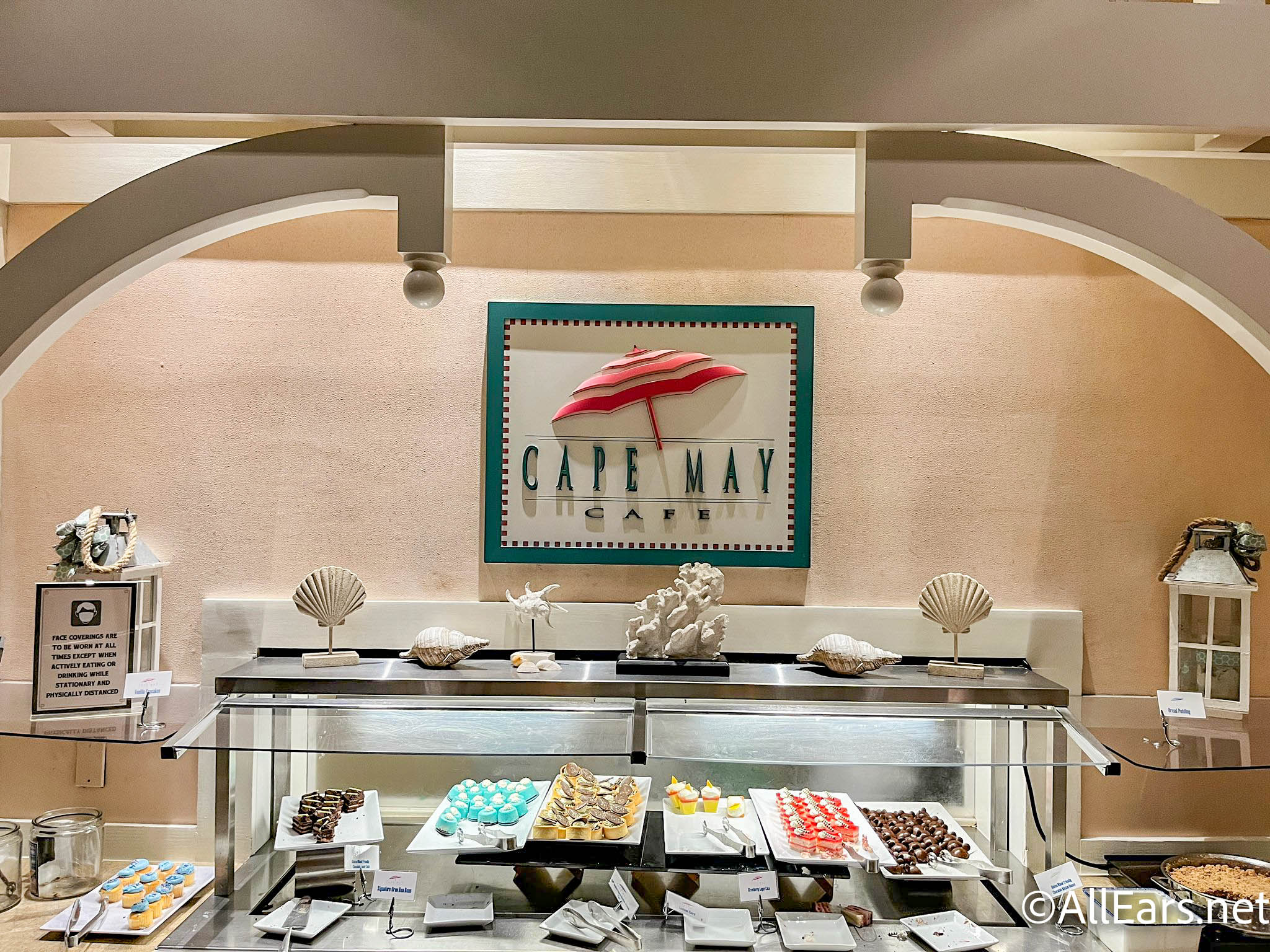 PHOTOS: Buffet dinner returns to Cape May Café at Disney World
So much has come back to Disney World over the past year.
Select changed character encounters and greetings are back, fireworks are back, and other things should return soon. Many restaurants have also reopened, such as Columbia Harbor House at Magic Kingdom and 'Ohana at Disney's Polynesian Resort. Some buffets have also returned, and now another buffet is back at a popular Disney Resort!
BUFFET LOVERS REJOICE! The dinner buffet is back at Cape May Café at Disney's Beach Club Resort!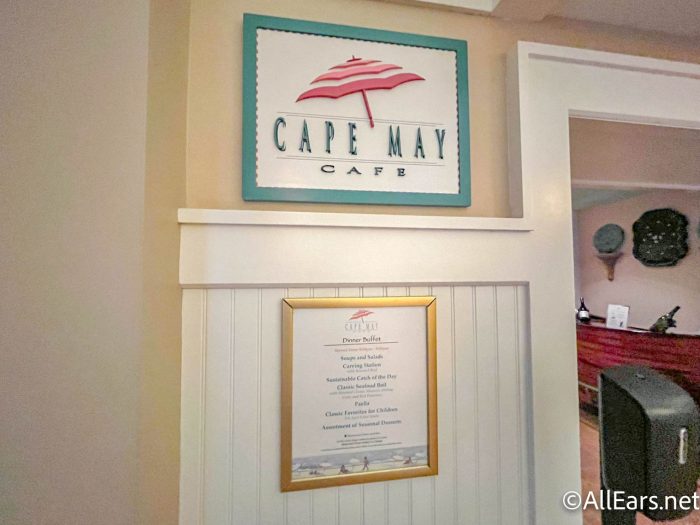 The Cape May Cafe has been open for a while, but operated as an all-you-can-eat family meal for breakfast and dinner. Now buffets are back for breakfast and dinner. We've already given you a first look at the breakfast buffet, so let's take a look at dinner!
Atmosphere
Dinner is available at the Cape May Café from 5 p.m. to 9 p.m. each night.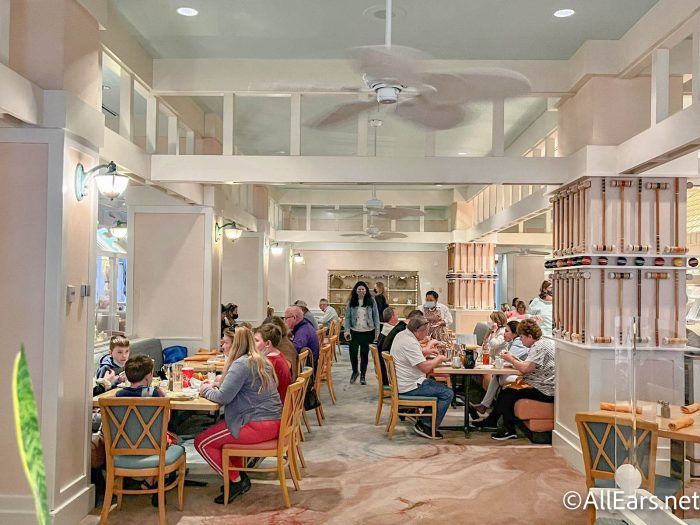 This restaurant has a seaside theme, with artwork depicting seaside scenes and cute props like umbrellas and sand castles.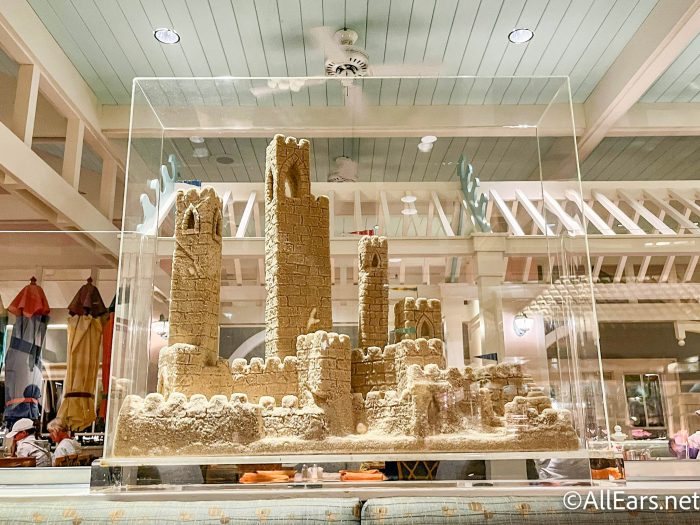 The restaurant has normal tables and chairs…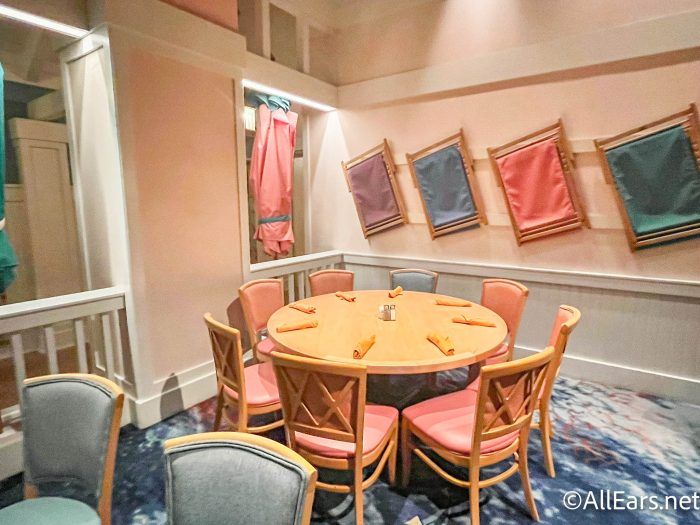 …as well as stalls.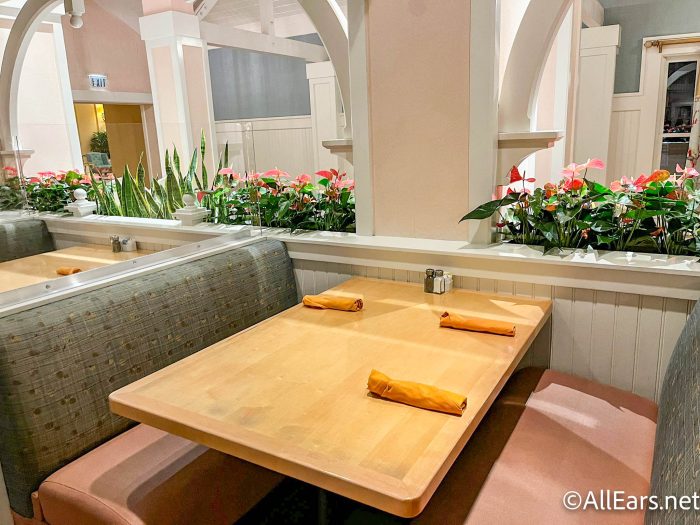 You'll see more nods to the theme in the color scheme and other design elements, like this wave-inspired arch.
The buffet is in a central location, so you can get up for more food throughout your meal.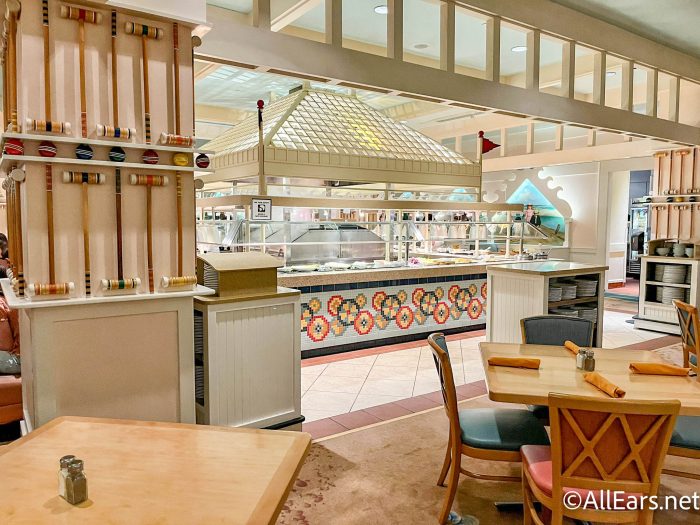 There are signs reminding customers to wear a face mask when getting up to get food from the buffet.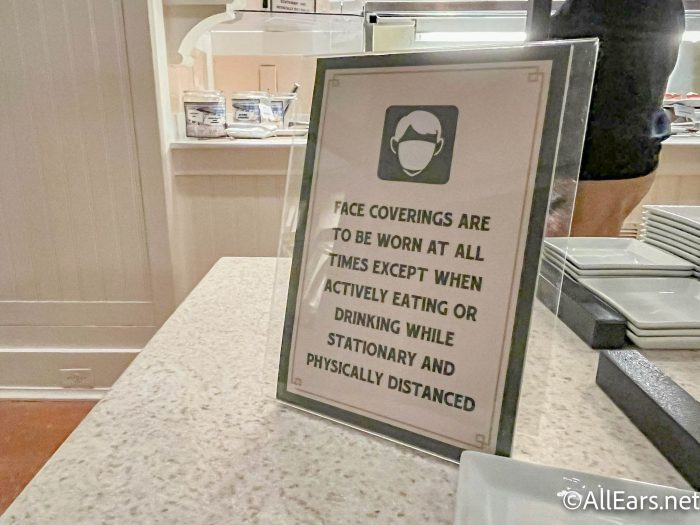 Now let's take a look at the food!
Buffet
The dinner buffet costs $42 for adults and $25 for children (9 years and under).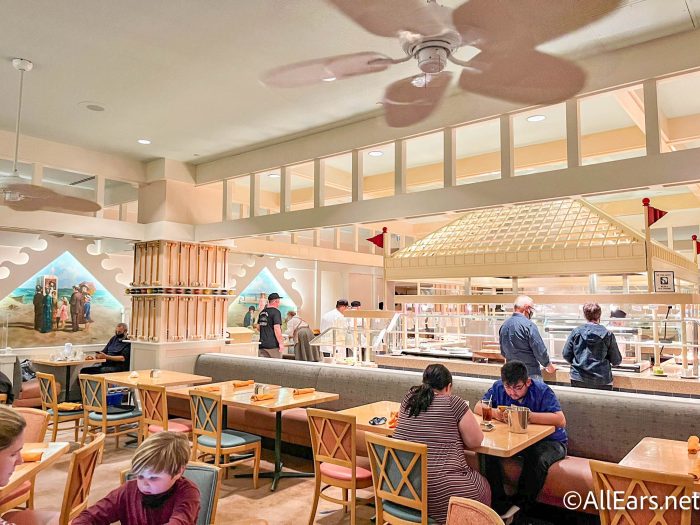 You can also enhance your meal by adding snow crab legs for an additional $29.99 per pound Where a whole lobster for an additional cost as well.
Crab legs are brought to your table in a bucket and served with butter.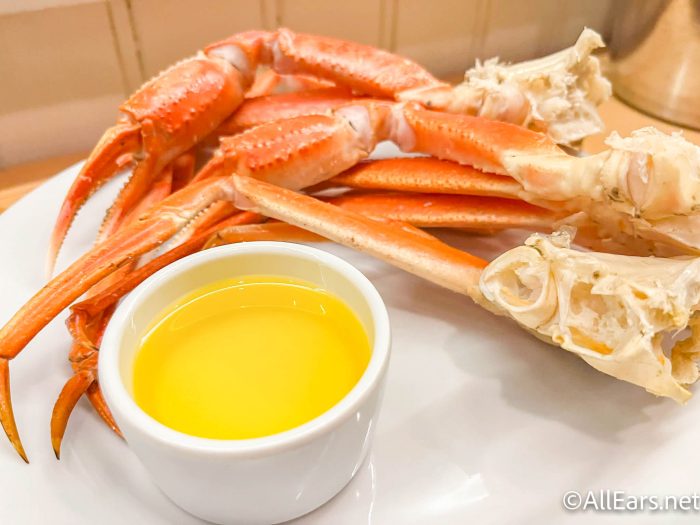 Walking down the buffet line, we spotted butter rolls…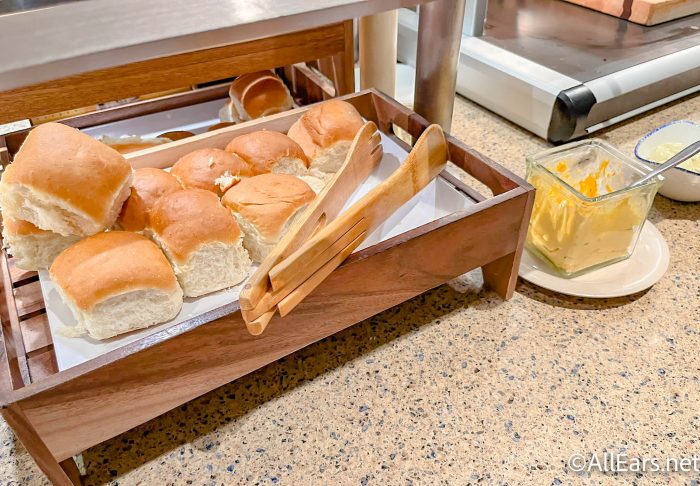 …a few different kinds of salads…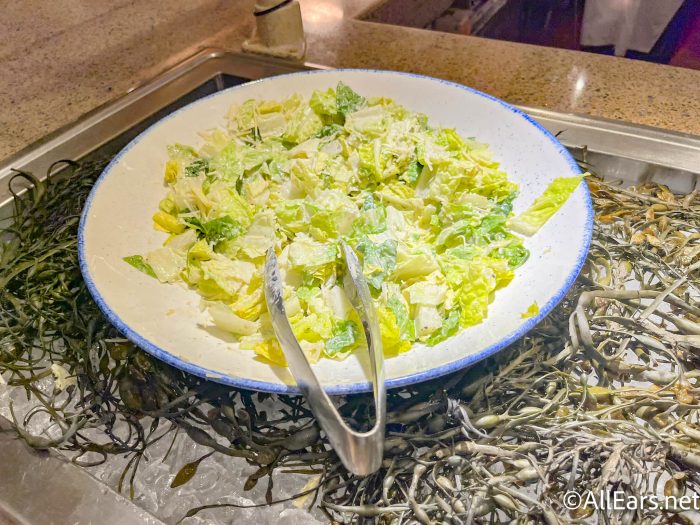 …seafood pasta salad…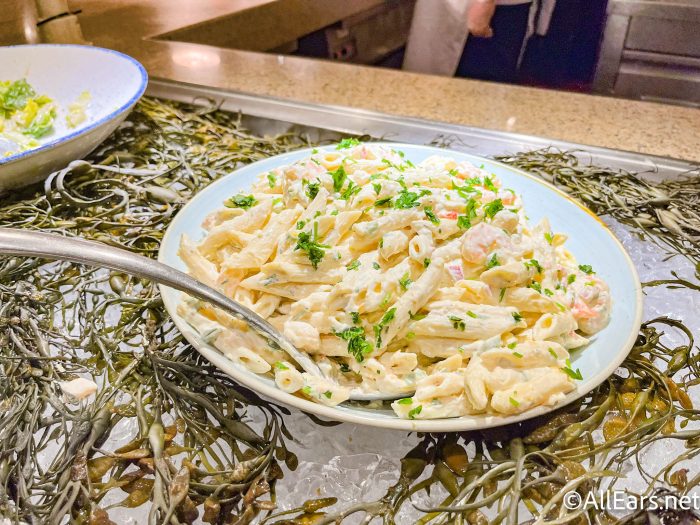 …fresh fruit…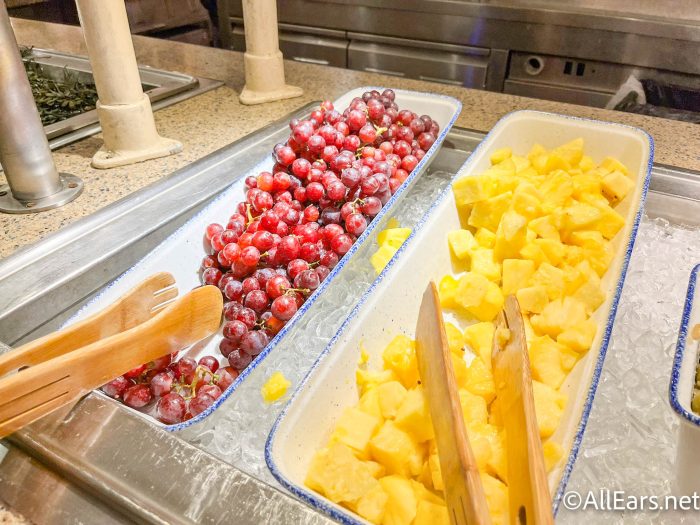 …as well as soups like clam chowder and vegetable soup to start your dinner.
Moving on, you can also get sustainable fish (it was salmon when we visited) and paella dishes…
…chicken and mashed potatoes…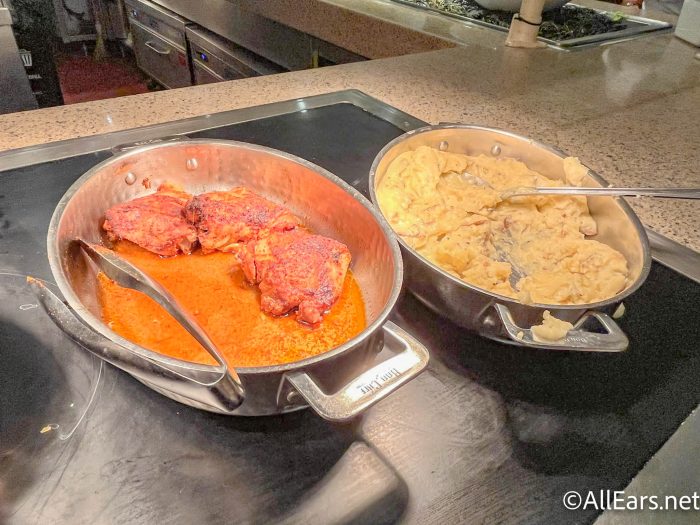 …and roast beef from the carving station.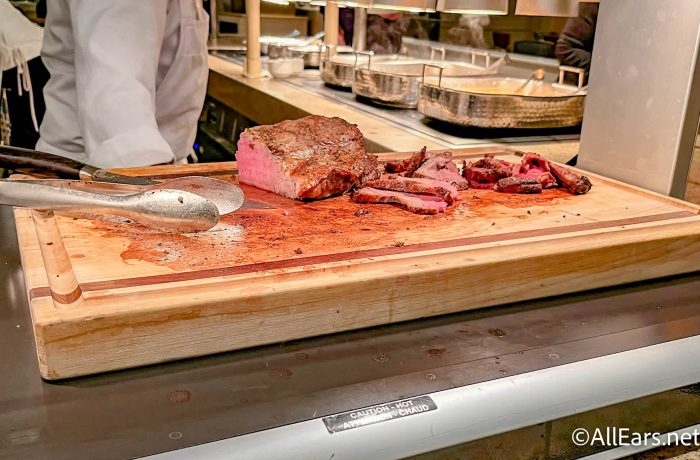 Some dishes represent a classic seafood boil, such as steamed clams and mussels…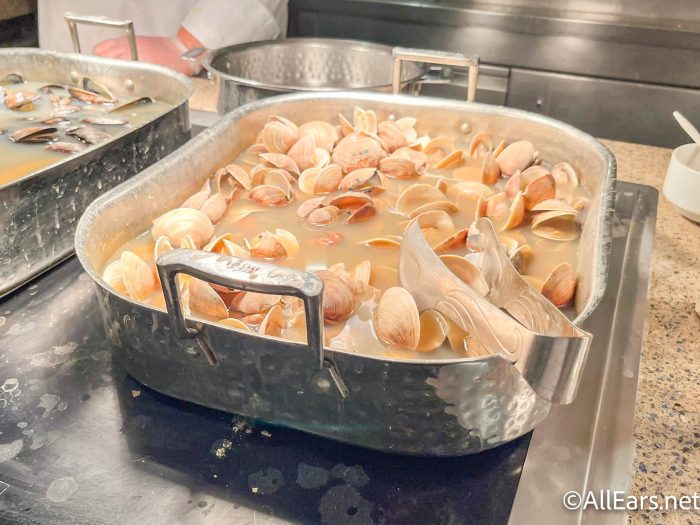 …shelled and tasted prawns…
…and corn and red potatoes. We loaded up our plate and got ready to dive!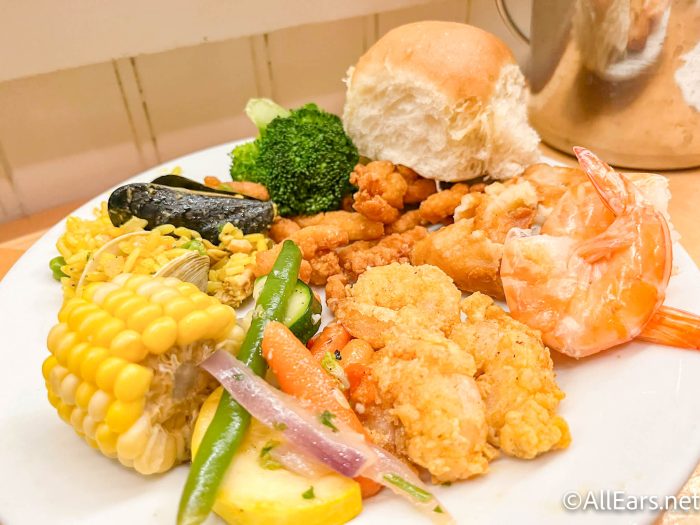 In case mussels and crab legs aren't your thing, you can also find classic dishes, like pizza.
Don't forget to have a dessert at the end of your meal! Several options are available to you, including the famous Oreo Candy…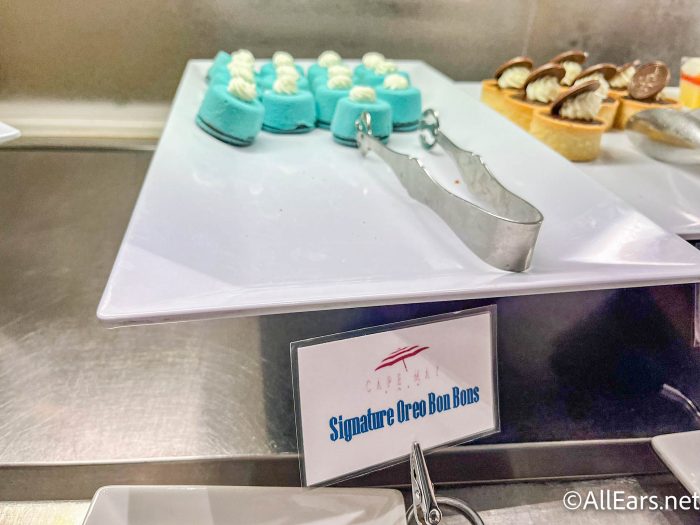 …Strawberry layer cake…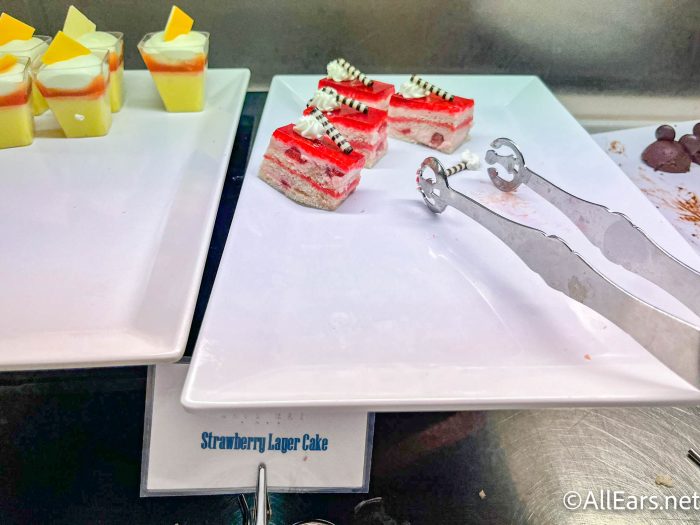 …50th Anniversary Boston Cream Pies and Lemon Custard…
…and gluten-free chocolate Mickey domes.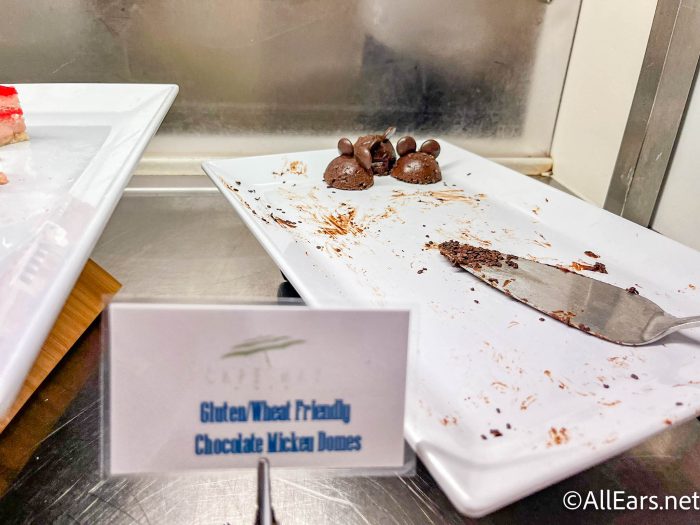 We may or may not have grasped a bit of everything.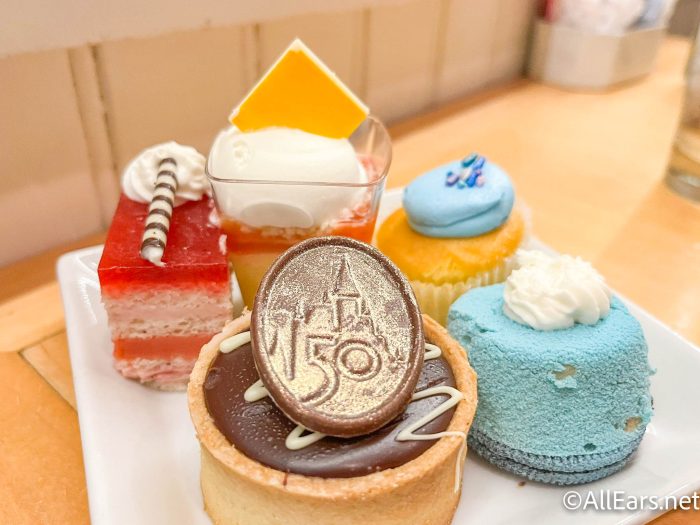 You can also find bread pudding with custard…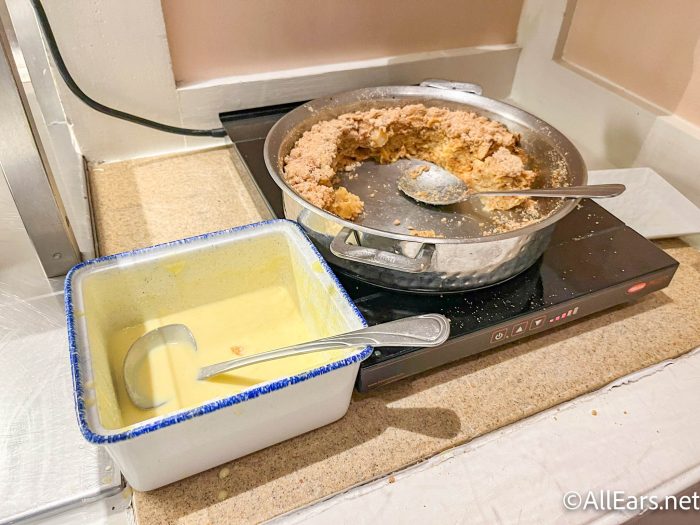 …and jars of different types of cookies.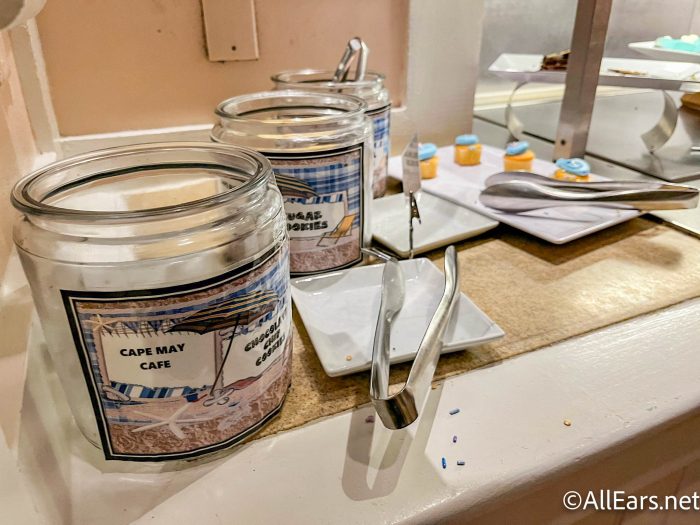 In general, there is something for everyone at this reopened buffet. We're a little sad that the crab legs aren't bottomless (like they used to be), but we really enjoyed our dinner and our experience here!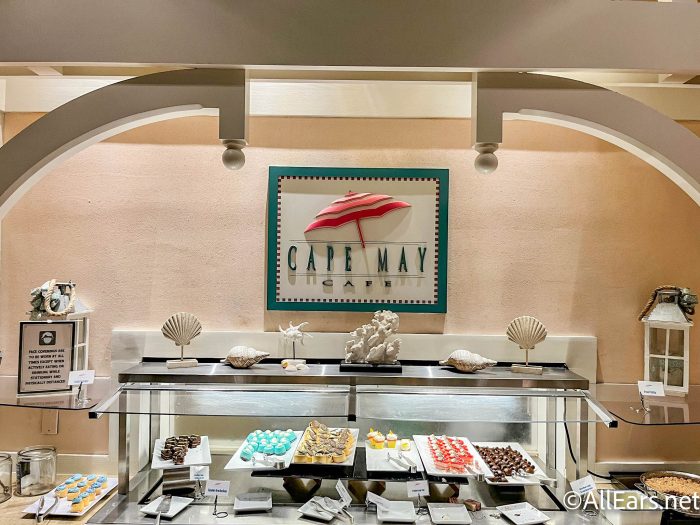 We can't wait to go back to eat at the buffet again. Stay tuned to AllEars for more Disney World news and updates.
Click here to see the return of the breakfast buffet at Cape May Café!
Sign up for the AllEars.net newsletter for a free list of the best table-service restaurants in Disney World! Click here to start!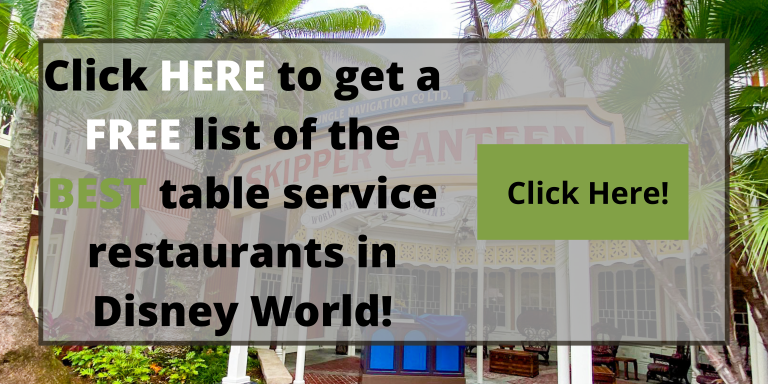 Have you ever dined at the Cape May Café? Let us know in the comments!