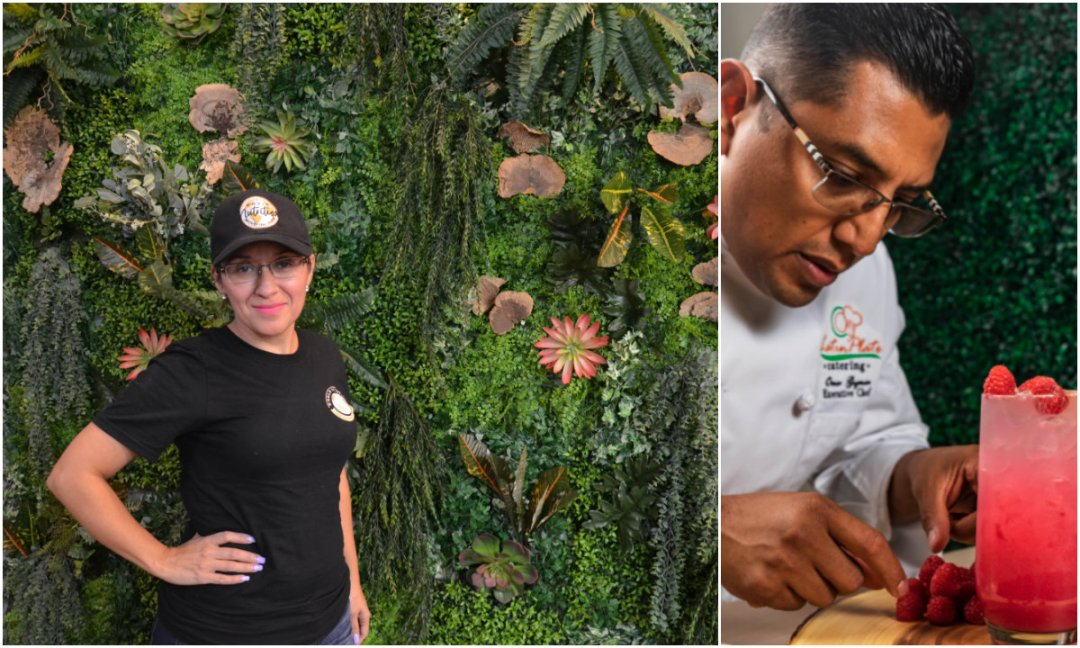 New Ukrainian village juice bar, healthy food cafe A dream come true for a couple who grew up in the neighborhood
UKRAINIAN VILLAGE – After the coronavirus halted their longtime restaurant business, a couple who grew up in Wicker Park and West Town returned to the neighborhood to open a healthy cafe and juice bar.
World Nutrition opened on Saturday at 2029 W. Division St, at the Ukrainian border Village-Wicker Park. Coffee has replaced a Jimmy John's.
For owners Eliuth and Omar Guzman, coffee was a long-term dream fulfilled as well as a necessary financial backbone. Their main business, Latin Plate Catering & Events, lost the vast majority of its revenue as private events and gatherings were canceled.
"We had to make a decision: what are we going to do financially? said Eliuth Guzman. "Then we came up with the idea of ​​building a healthy cafe. … When you have a passion for what you do, it doesn't look like a job.
By focusing on "guilt-free" protein snacks, high protein coffees and supplements, and antioxidant-rich smoothies and teas, World Nutrition is filling a gap in the Wicker Park area, Guzman said.
"It's a very vibrant community," she said. "They take care of themselves. They run, walk, exercise. … [We're] do something that helps people who are trying to be healthier.
"This is the only way to reimburse them"
The Guzmans grew up in Wicker Park and West Town in the '80s and' 90s. They met at Wells Community Academy, where they fell in love with high school.
Their families immigrated from Mexico to Chicago at a time when the Wicker Park area was home to a large Latino population. Eliuth Guzman's parents and older siblings worked in factories. His first job was at McDonald's at the corner of Damen and Chicago avenues.
While working in the fast food chain, Guzman figured she would work hard to create a better life for herself – the life her parents hoped she would have in America. She graduated with honors from Wells and majored in Marketing and Communications at Columbia College.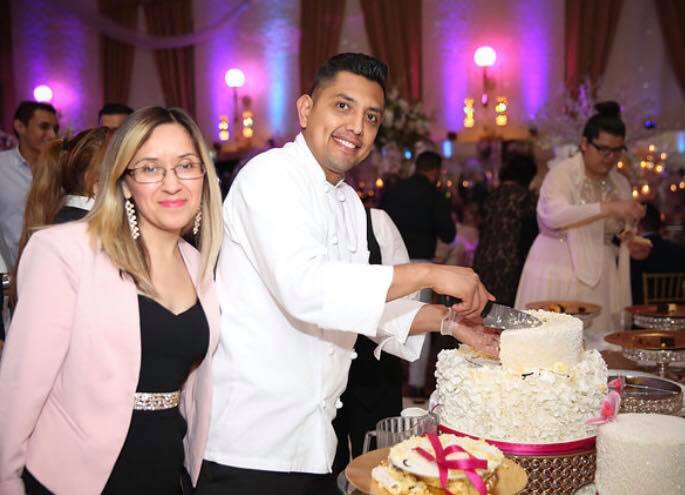 Most of her career was spent in sales and marketing at the Chicago Tribune before opening Latin Plate with her husband, who had a background in the restaurant industry. She juggled her two jobs until she decided to pursue her business full time.
Last year, the company served approximately 1,000 corporate lunches per week. Mayor Lori Lightfoot hired the company to host her Christmas party.
"My father decided to come to this country… so many sacrifices," she said. "This is the only way to pay them back."
But after the coronavirus pandemic hit, Latin Plate lost the majority of its income.
In May, the family received another blow: Eliuth Guzman's father, who had returned to Mexico to retire with his mother, died two weeks after undergoing brain surgery.
Although his father did not die of COVID-19, the pandemic prevented Guzman from being able to see him before his death.
The couple knew that if they wanted to survive financially, they had to pivot. They had always dreamed of opening a traditional restaurant with a focus on nutrition, but the idea had fallen on the back burner as they grew Latin Plate.
Although Wicker Park and Ukrainian Village have changed significantly since their childhood, the couple still love the area and knew this was where they wanted to open their first restaurant.
The Guzmans signed their lease in August and worked on the space for two months before their inauguration on Saturday. Ald. Daniel La Spata (1st) attended the inauguration ceremony.
Guzman, 41, is the first person in his family to start a business. She attributed her success to the hard work and sacrifices of her siblings and parents.
Today, the Guzmans live near Midway Airport with their children aged 10, 13 and 18. Their oldest is a freshman at DePaul University.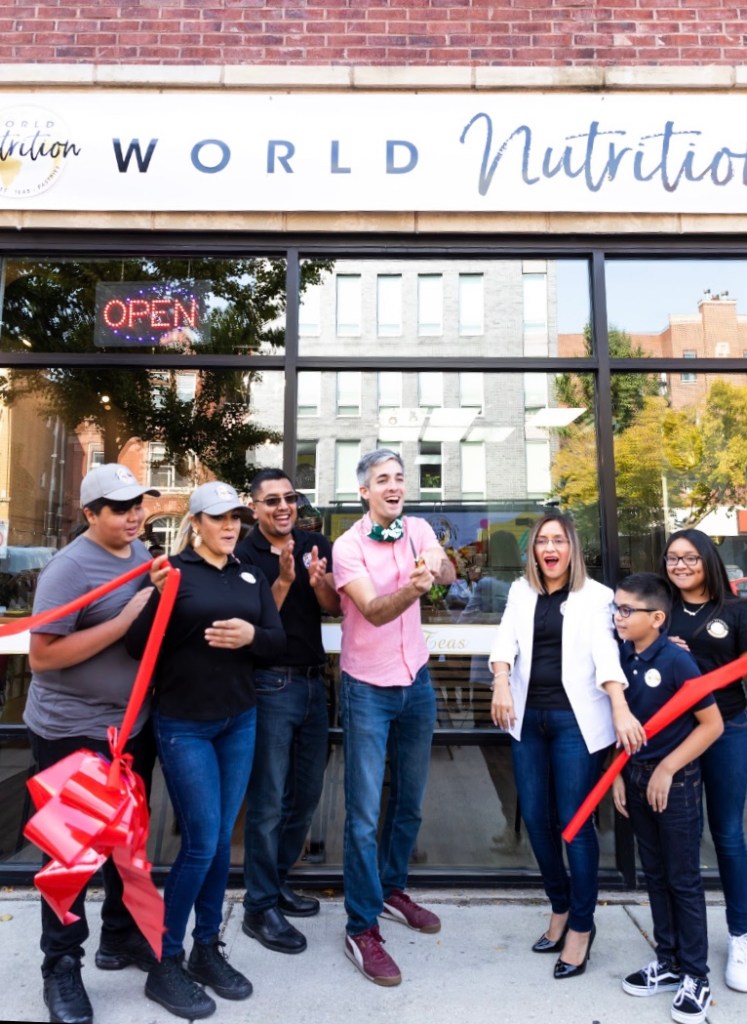 "My biggest achievement is seeing my daughter go to DePaul," said Eliuth Guzman. "I see my daughter going far, further than what I did. … Education is the only way for anyone to build their dreams. … This is the most important thing that we can do, people who come from Mexico.
When not studying, their eldest daughter manages the company's social media accounts and encourages customers to take photos in front of the cafe's plant-filled 'photo wall', designed by the Little Village florist, Jose Gutierrez.
World Nutrition is open 7 a.m. to 8 p.m. Monday through Thursday, 7 a.m. to 9 p.m. Friday and Saturday and Sunday from 7 a.m. to 6 p.m. Follow the company on Instagram and Facebook.
For more information, email [email protected] or call 773-360-8736.
Latin Plate Catering always accepts customers interested in catering to prepackaged meals, Guzman said. Those interested can call 708-351-5116, email [email protected] or visit the company's Facebook page.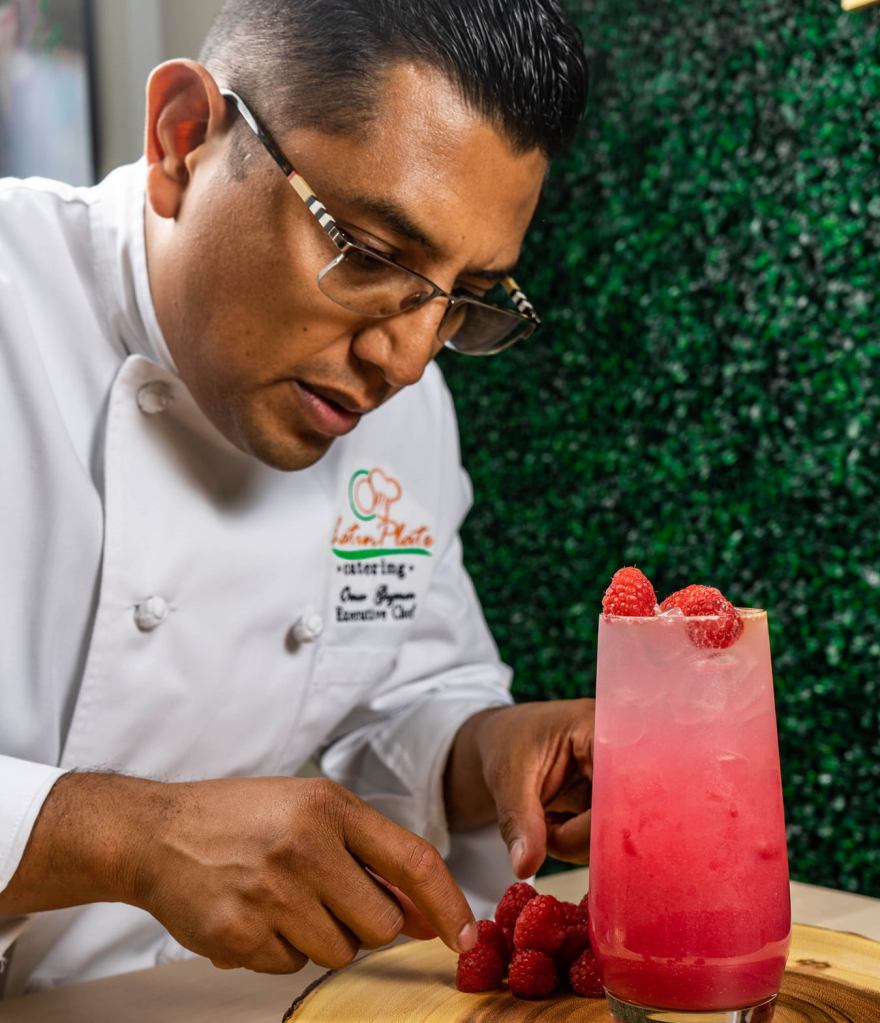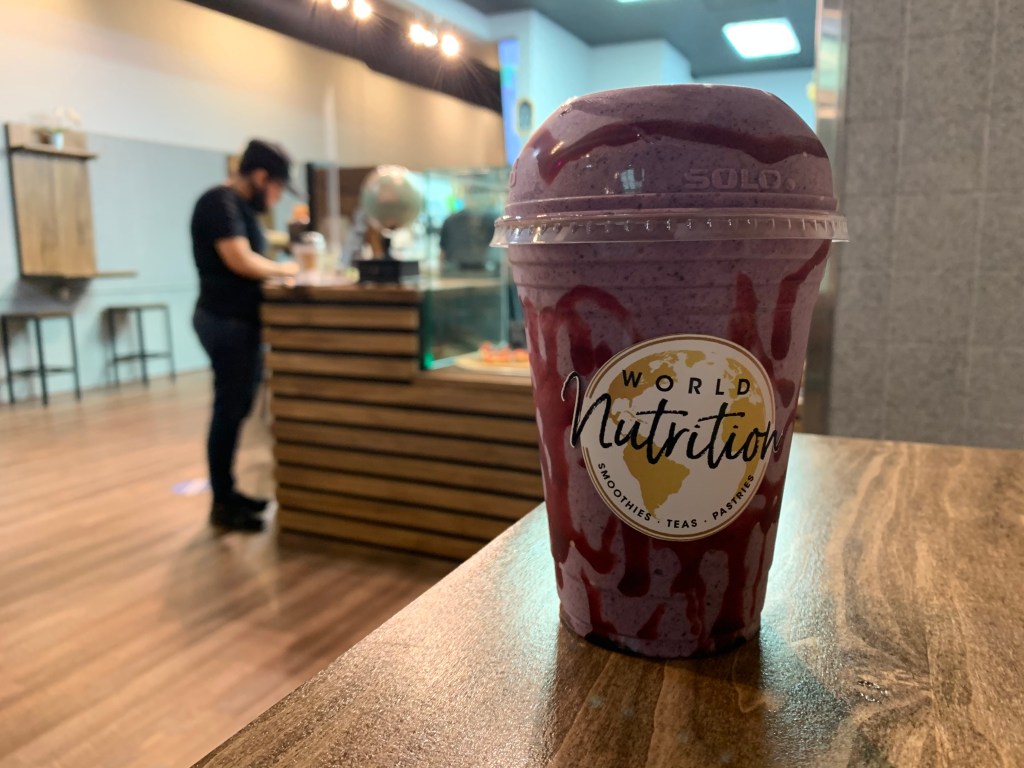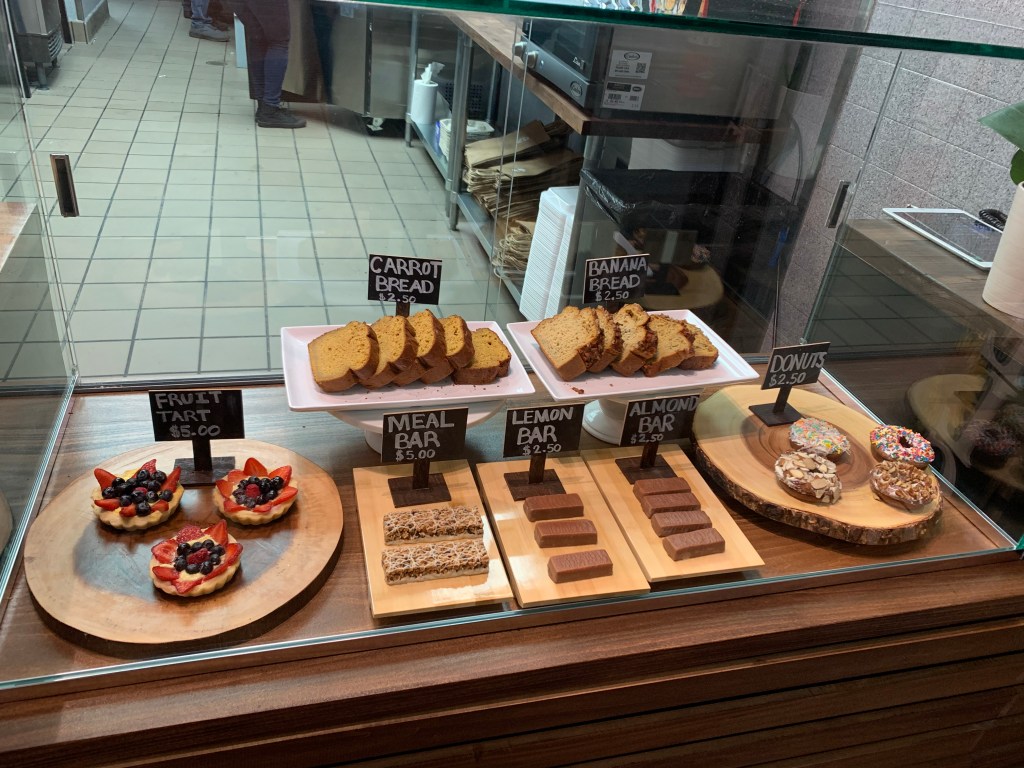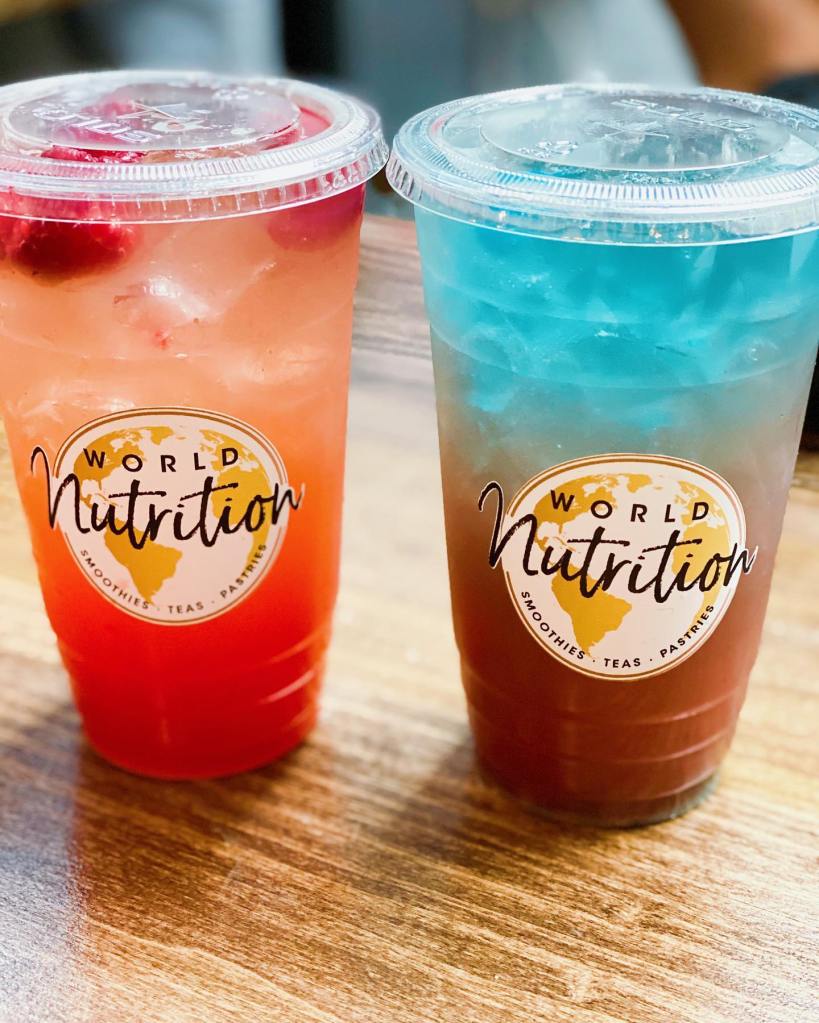 Subscribe to Block Club Chicago. Every penny we report on Chicago neighborhoods.
Already subscribed? Click here to support Block Club with a tax deductible donation.