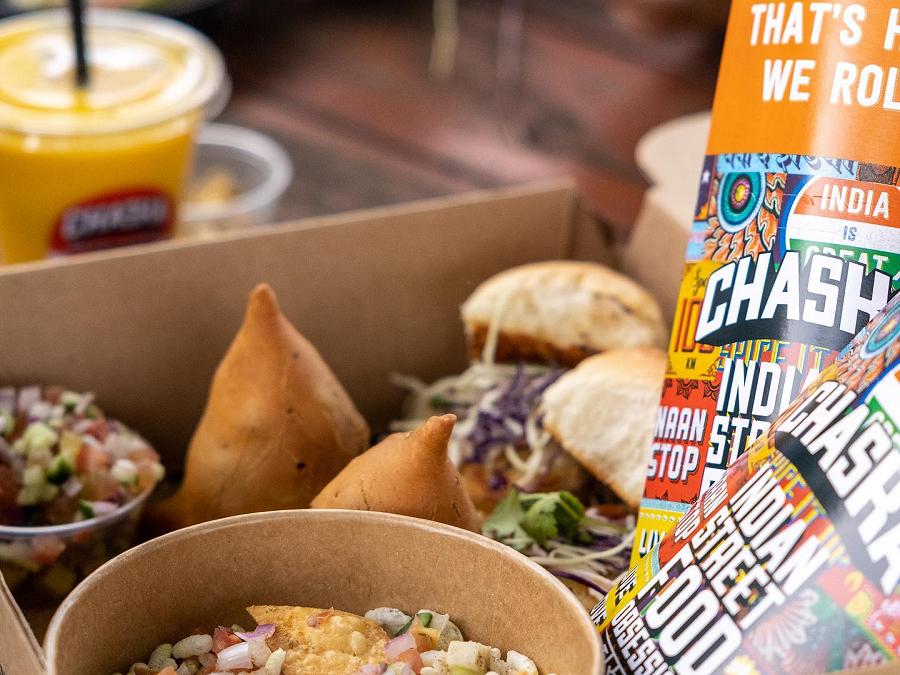 New Indian street food restaurant opening in downtown Peterborough
A new Indian 'street food' restaurant is opening in downtown Peterborough.
Chaska, which carries the slogan "Indian Street Food Obsession", will open at 441 George Street North on Monday, October 18.
This is the former location of Pete's Subs and Burgers on the corner of George and Brock, which closed during the pandemic after around 30 years in business.
Advertisement – story continues below
Chaska was founded by Naveen Seth, who was inspired by his memories of authentic street food growing up in India. He opened the first Chaska restaurant in Mississauga in 2016 and now has two locations in Toronto (as well as a food truck) and one location in North York.
"Chaska offers a variety of delicious dishes that are different from traditional curries found in Indian restaurants," the company wrote in an email to kawarthaNOW. "Some of our staples are kathi rolls (wraps), rice bowls, and samosa sliders."
Described as a "casual, fast-paced Indian street food," the restaurant is offering the first 100 customers of its Peterborough location a $10 gift card when they spend $10.
For more information, including the menu, visit chaska.com.