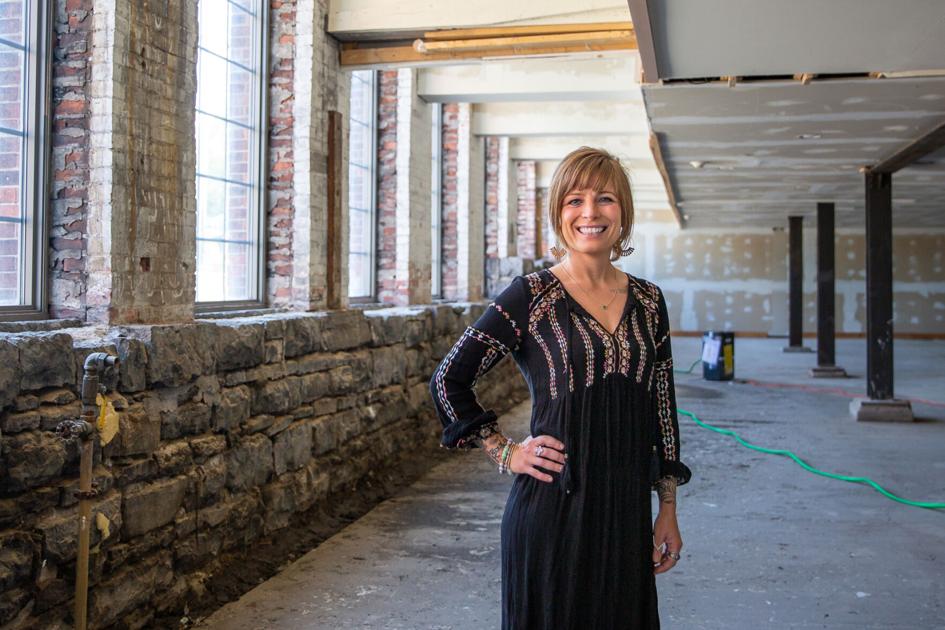 New Health Food Café opens on Newell Street in Watertown | Business
WATERTOWN – Erica Turck is making big changes to the Atman Juice Bar she has owned in the Lincoln Building for the past four years.
She moves the popular downtown juice bar to more space in an apartment building on Newell Street and adds a menu for breakfast and lunch.
Stepping from a store that seats around 12, Ms. Turck opens the Atman Juice Bar and Cafe, the Riverview Apartments' first retail location at 497 Newell St., with space for 50 to 60 people.
Atman Cafe will continue to offer the juices, smoothies, smoothie bowls, espresso coffees and loose spirits tea that have kept its customers coming back time and time again, she said.
The diet menu will now include New York-style bagels, gourmet toast, salads, sandwiches and breakfast wraps, as well as egg, vegetable, seafood and tofu sandwiches.
"I want to give everything to everyone," she said.
Customers can expect the homemade granola, South American berries and specialty spreads that have been a part of Atman – "soul" in Sanskrit – all these years, she said.
With a plant-based menu, the cafe will offer organic and local meat, gluten-free and dairy-free options, as well as vegetarian and vegan options. She hopes to use as much fresh produce and meats from local farms as possible, Ms. Turck said.
"This will bring more culturally and health conscious food options to the community of Watertown," she said.
Ms. Turck has just signed up to sell Upstate Coffee Roaster products named after locations in the upstate. Guests can sit at two- or four-seater tables, high chairs, or common seats.
The 3,500 square foot space that faces the Black River will have an industrial feel, using wood and metal decor and a cement juice bar.
She brings in four of her employees from the juice bar and adds about five employees to work in the "hot kitchen".
With her integrative wellness business, Ms. Turck, who just graduated from the Institute of Integrative Nutrition, will also be offering workshops on cooking and lifestyle issues.
Five years ago, she opened the Vigilante Yoga studio at the back of the Lincoln Building storefront, then added the juice bar about a year later. She sold the yoga studio in December 2019 to yoga teacher Lisa Woodward.
On Wednesday, the revolving credit fund committee of Watertown Local Development Corp. approved a $ 40,000 loan to the business to help them relocate. The entire Watertown Trust is expected to vote on the loan on Thursday.
The Revolving Loans Committee also approved a $ 40,000 loan to building owner Jake Johnson and his partners, who purchased the building this year, to renovate the space in which the café is located.
Watertown Trust's board members appreciated the concept of the business and its proximity to two other restaurants, Maggie's on the River and Garland City Beer Works. Customers are also expected to come from residents of the building, mostly soldiers from Fort Drum, they said.
The juice bar already has loyal customers who have indicated they will follow it to the new location, she said.
Donald W. Rutherford, managing director of the Watertown Trust, said the building's previous owner intended to place retail businesses on the ground floor, but that never happened.
"It sounds exciting," said Michael Pierce, board member.
It hopes to open on August 16, with hours of operation from 8 a.m. to 4 p.m. Monday through Saturday and until 2 p.m. on Sunday.