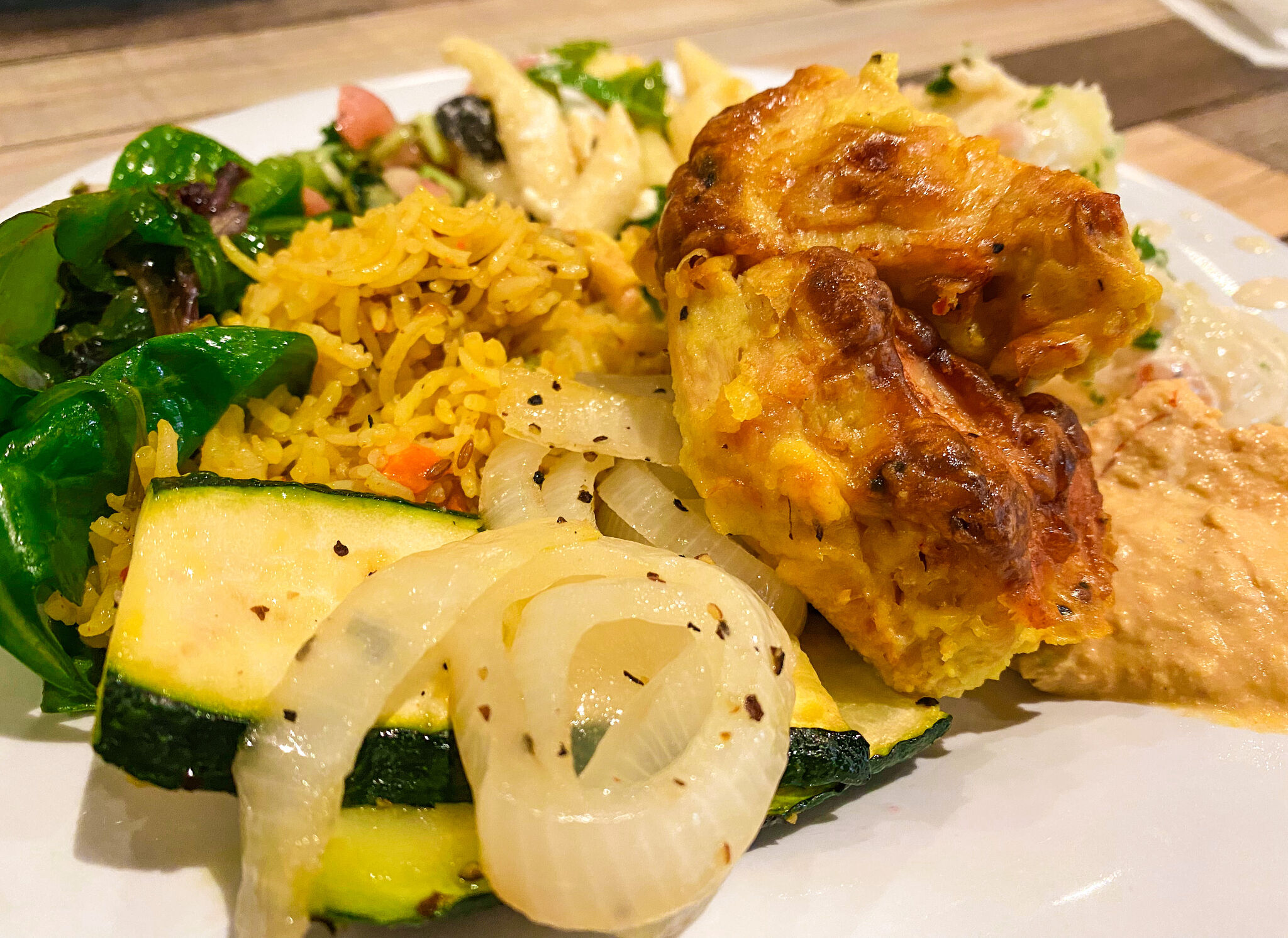 New Dimassi's Mediterranean buffet offers meals unique to San Antonio
I'll be honest, I hadn't heard of Dimassi's Mediterranean buffet when I received an invitation for lunch. But after my first trip, I can't wait to go back. The family-run Mediterranean buffet chain opened in Houston in 1992 and has since developed a footprint the size of Texas. San Antonio is now home to two Dimassi locations, at 111 SW Loop 410 and 12858 West Interstate 10 Frontage Road.
I visited the University of Texas in the San Antonio area, which opened in a former Zio's, in mid-March. The space still has a lingering Zio aesthetic with many arches and columns decorating the space, but the buffet line is the focal point.