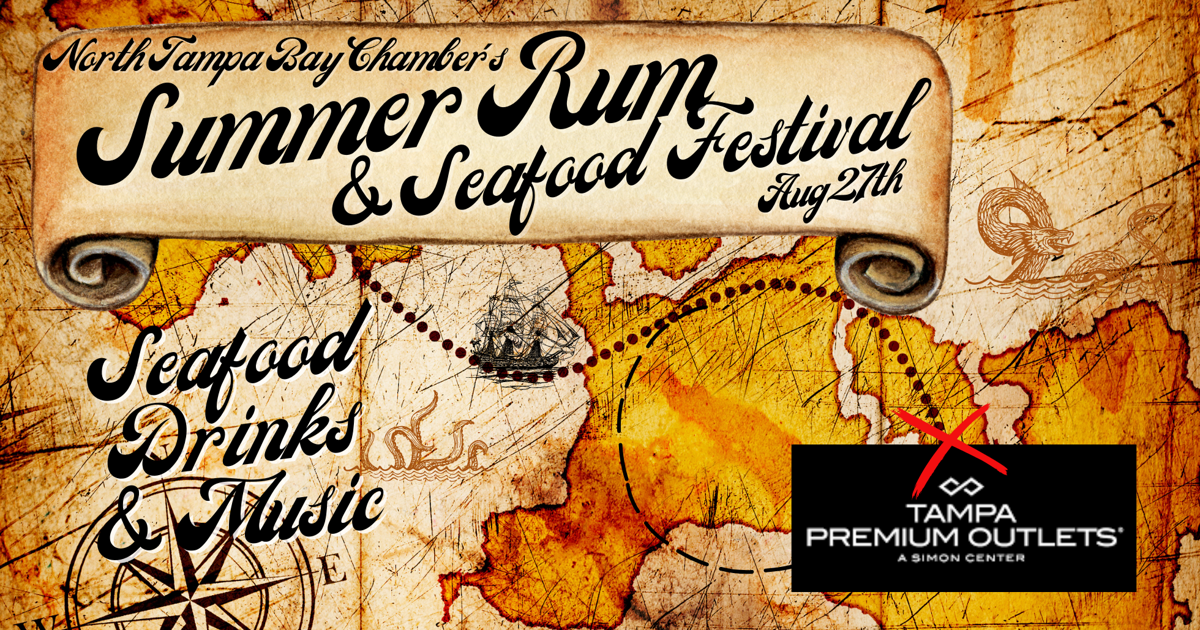 Mall Event to Feature Island Vibes, Fresh Seafood and a Jimmy Buffet Tribute Band | New
LUTZ — There's plenty of fun to be had under the sun, and Florida Penguin Productions and North Tampa Bay Chamber are hosting an exciting new event that will showcase a taste of the sea.
The first annual Rum and Seafood Festival is scheduled for this Saturday, August 27 from 4-10 p.m. at the Tampa Premium Outlets, 2300 Grand Cypress Drive, Lutz. Tickets are $10 to attend this exclusive event, and advance purchase is highly recommended as space is limited. Children under 18 can enter for free.
"This is our first year hosting the Rum and Seafood Festival, and we're so excited about it," said Kevin Tucker, Tampa Bay Events Manager for Florida Penguin Productions. "We expect a lot of people to come to this one. For a one-day event, there's a lot of online interaction.
The VIP box office is already sold out, but those interested can still buy their ticket online and avoid the queues.
Attendees are welcome to bring their own lawn chairs to sit and enjoy their food and listen to live entertainment from three different acts. Music will be provided by Sound Hammer, Sapphire and Come Monday – a national Jimmy Buffet tribute show.
If you love seafood, this will be the event of the year, as vendors will be offering everything from crab and lobster to prawns and grouper and more. While many food vendors will offer seafood dishes, a few will offer appetizers and snacks with no seafood to purchase.
Plus, local craft distilleries will be offering free samples while supplies last. Siesta Key Rum, Papa's Pilar Rum, 82 West Distilling, and Cutwater Spirits are just a few of the liquor varieties that can be purchased at the event. Tucker added that a new feature will be on-tap cocktails that will be on top, no mixing or stirring necessary.
To purchase your tickets online, visit https://floridapenguinproductions.com.