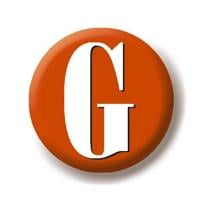 Love on a plate: Soul food cafe offers a rotating menu of comfort | Lifestyles
If that favorite childhood dish isn't available at ME's Place, go ahead and ask about it. The restaurant could just add it to the menu.
"We served neck bones the other day, and they were just gone. We sold that pot," said restaurant co-owner Melodee Colbert-Kean, who is also mayor of Joplin. "We grew them and stuff, and I never thought of putting it on the menu."
The cafe, located at 1203 Broadway St., has been open since last October and offers a rotating menu of daily specials. It serves chicken and dumplings on Tuesdays, ham and beans on Wednesdays, meatloaf on Thursdays, smothered pork chops on Fridays, and fried catfish on Saturdays. Fried chicken is on the menu for every service. Starting January 13, ME (pronounced like the word "me") will also be open on Mondays and will offer the Skillet Burger Special, which looks like a burger with some extra soul-food touches. Side options vary by day, but often include macaroni and cheese, fried potatoes, green beans, collard greens, and fried okra, which was another customer suggestion that appeared on the menu.
Colbert-Kean said she and co-owner Tabitha Smith wanted the restaurant to fill a niche by offering soul food, which they define as "love in the form of food."
"Wouldn't it be cool if everyone could have that good food we grew up on?" said Colbert-Kean. "If you think about it and eat it and it instantly brings you back to growth, that's what we want."
Although they hope to expand as the business grows, they plan to keep the family style menu with specific offerings as opposed to a daily full selection menu.
"We want it to be a community restaurant, like you're sitting at your kitchen table at home — that's what's important to us," Colbert-Kean said. "Just chatting with people gives me the most joy."
The restaurant is owned and run by a group of longtime friends (manager Norma Jean Jackson used to babysit Colbert-Kean). Colbert-Kean said running the restaurant is a bit like being in your kitchen at home and the restaurant is its own family unit.
"Run the town, run the restaurant, run a household, just run!" said Colbert-Kean. "It's a bit relaxing for me, which is weird. People say to me: 'O Running a restaurant, is it relaxing?' You do what you love. Just pray and go on.
Colbert-Kean said they wanted to open the restaurant, located at 1203 Broadway St. on the east side of Joplin – which is where she grew up – in the hopes it could be a catalyst to revive the declining neighborhood.
"I think that whole area could see some improvement once people get a little more interested in that hallway," Colbert-Kean said of the area surrounding Broadway.
The owners of ME's Place also own the land next to the restaurant and said they hope to be able to use the land to expand in the future.
"We can't wait to celebrate our one year anniversary," said Colbert-Kean. "We are very grateful to everyone who has visited us so far. We even have regulars now. It's exciting."