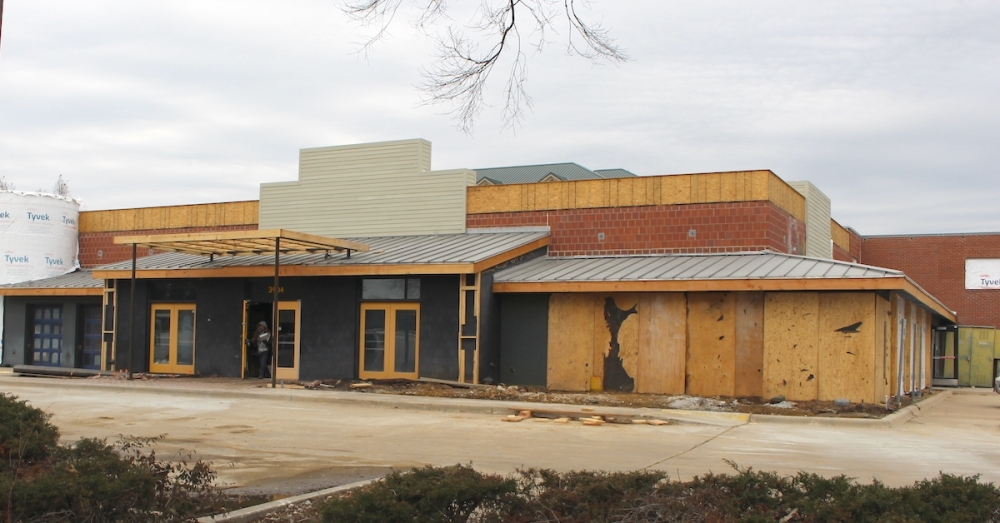 Ford's Garage, an American comfort food restaurant, will open in Plano; HEB Debuts New McKinney Store and Other Major Business News from DFW
Ford's Garage plans to open a restaurant in the building formerly occupied by Razzoo's Cajun Cafe. (William C. Wadsack/Community Impact Journal)
Read the latest business news from the Dallas-Fort Worth area.
Ford's Garage American restaurant opens in Plano
The restaurant plans to open in the building formerly occupied by Razzoo's Cajun Cafe, which closed in December 2019 after 20 years of service there.
Southlake's Frescas closes after just under seven months in business
Frescas, a restaurant that served authentic Mexican snacks, drinks and desserts, has closed, according to the company's Instagram and Google accounts.
Eddie V's Prime Seafood is currently under construction in Plano, in preparation for the summer opening
The steak and seafood restaurant chain, which started in Austin, will open its Plano location at 5300 SH 121 this summer, according to a company spokesperson.
HEB inaugurates the new McKinney store
HEB held a ribbon-cutting ceremony on March 3 for a store slated to open in late 2023 on the northeast corner of Custer Road and Eldorado Parkway.
Moxies brings the Canadian concept to Southlake
When Paul Randle moved from Winnipeg, Canada to Texas in 2016, he opened the first US Moxies franchise in Dallas. Since then, his company, Eatz Hospitality, has opened other US franchises in Houston, Miami and, in 2020, Southlake.
William C. Wadsack, Samantha Van Dyke, Erick Pirayesh, Brooklynn Cooper and Karen Chaney contributed to this report.