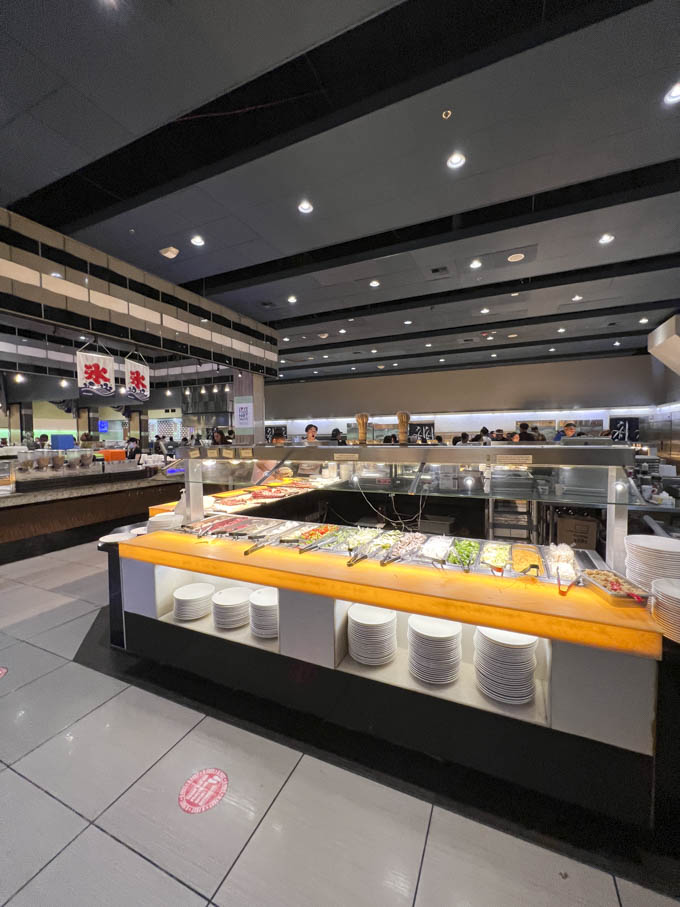 Feast Buffet Renton WA: Sushi, Dim Sum, Seafood
Renton WA party buffet is known to be one of the best buffets in the Seattle area. Here is a brief overview of our experience at Feast Buffet Renton WA.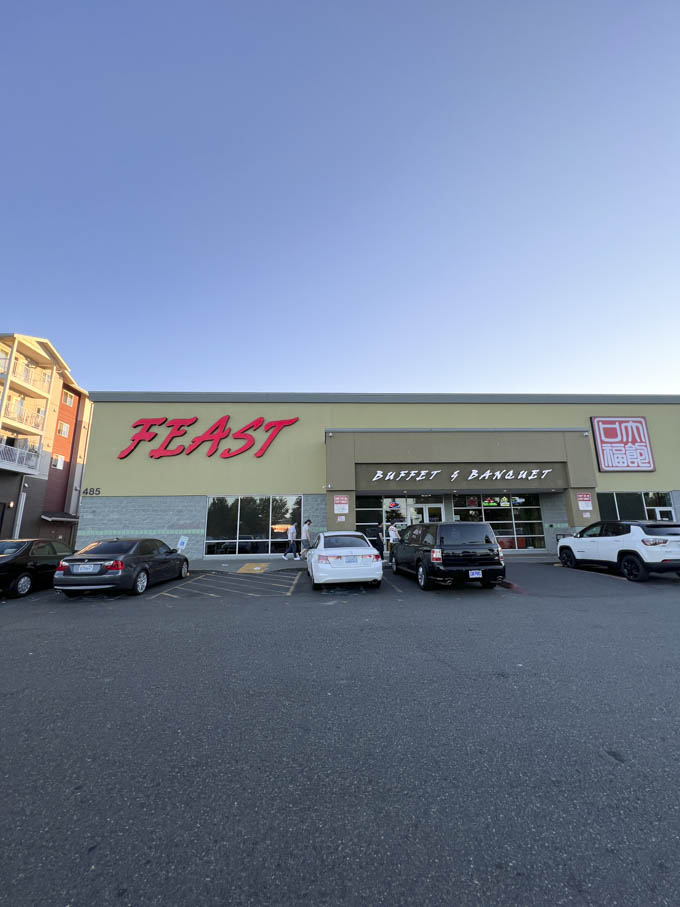 Price
Adult prices are $20.99 (Monday through Friday noon); $30.99 (dinner Monday through Thursday and lunch Saturday and Sunday); and $38.99 (Friday, Saturday and Sunday evening). Children are charged annually based on the day and time you depart.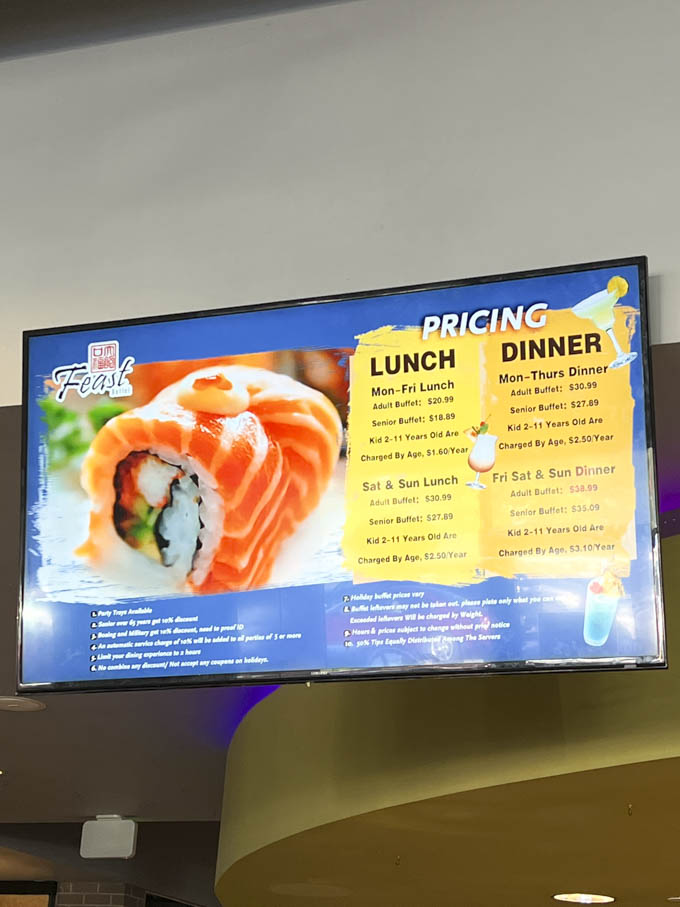 They offer refillable soft drinks and non-refillable drinks (like milk, juice, and sparkling water).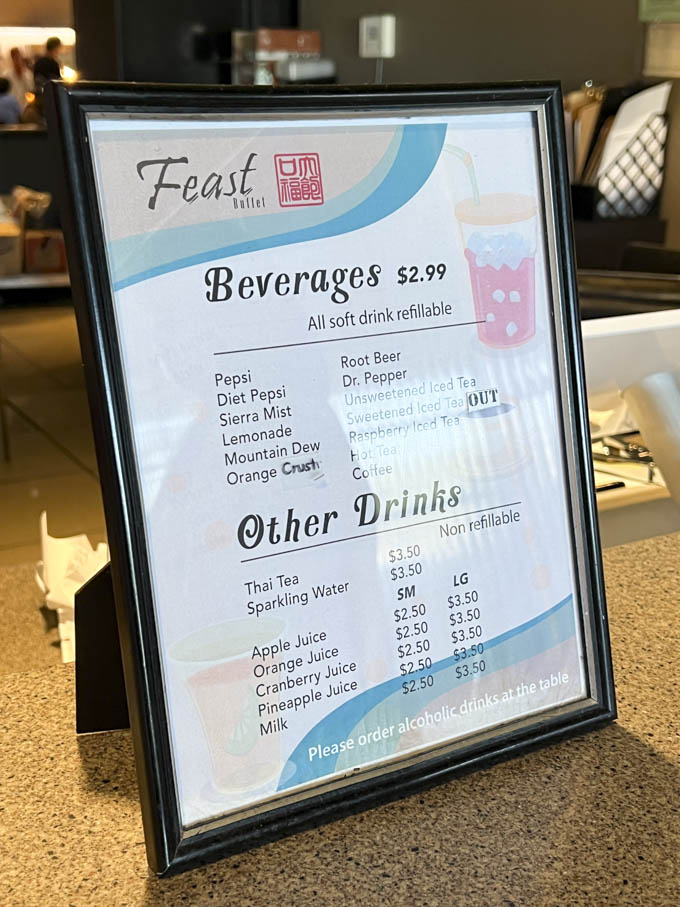 If you are a party of 5 or more, an automatic 10% gratuity applies.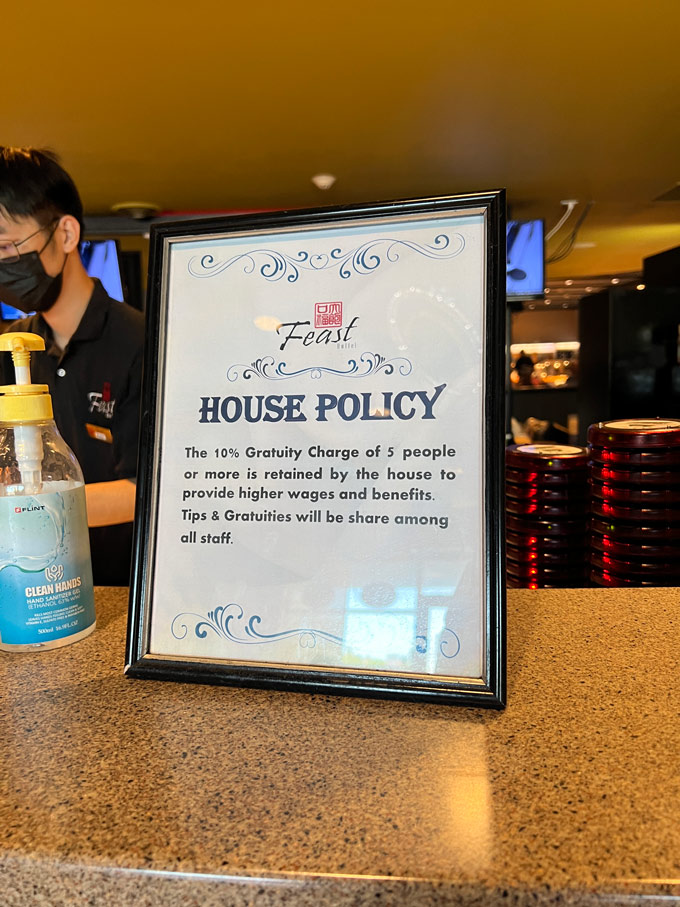 The buffet also offers take-out options like sushi platters and platters.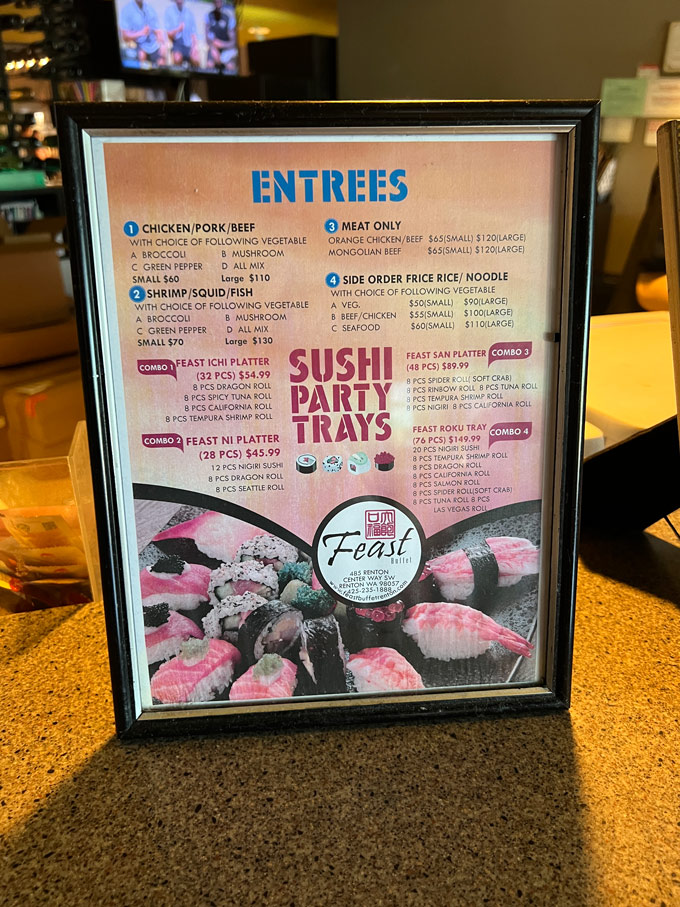 We arrived on a weeknight and there was a bit of a queue, but it was moving quickly. The buffet must be prepaid before entering. Then a waiter takes you to a table.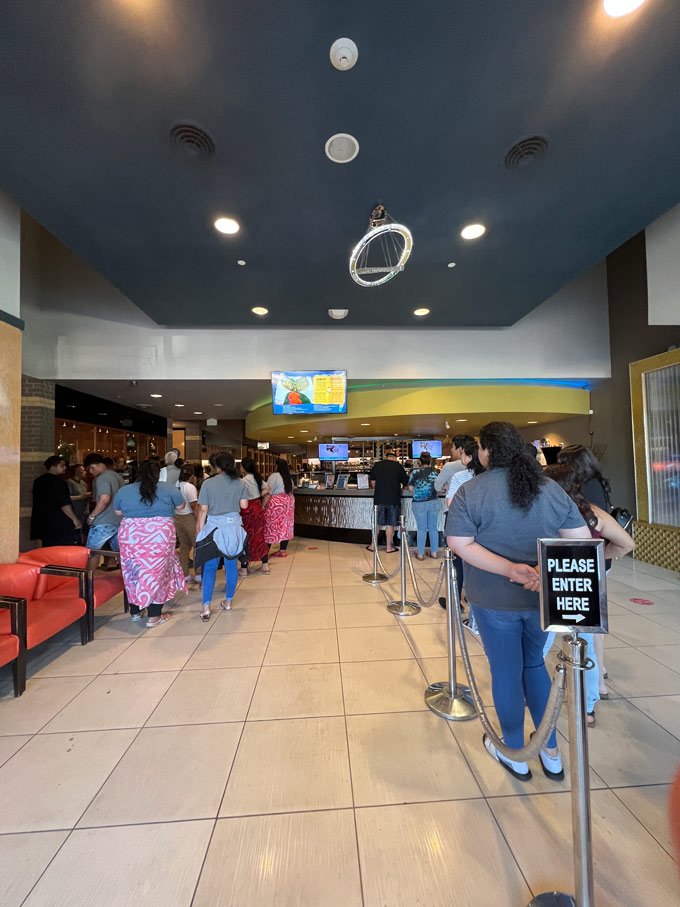 Spacious and lots of choice
Feast Buffet focuses on Asian foods, including a huge selection of sushi; sun sum; a Mongolian grill; a build-it-yourself noodle soup bar; a shaved ice station and more.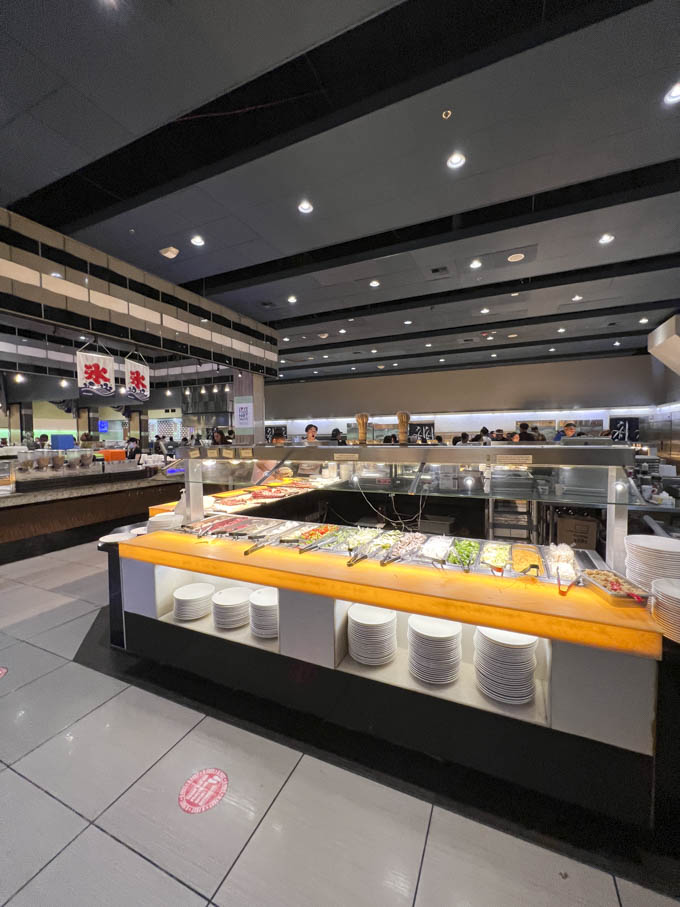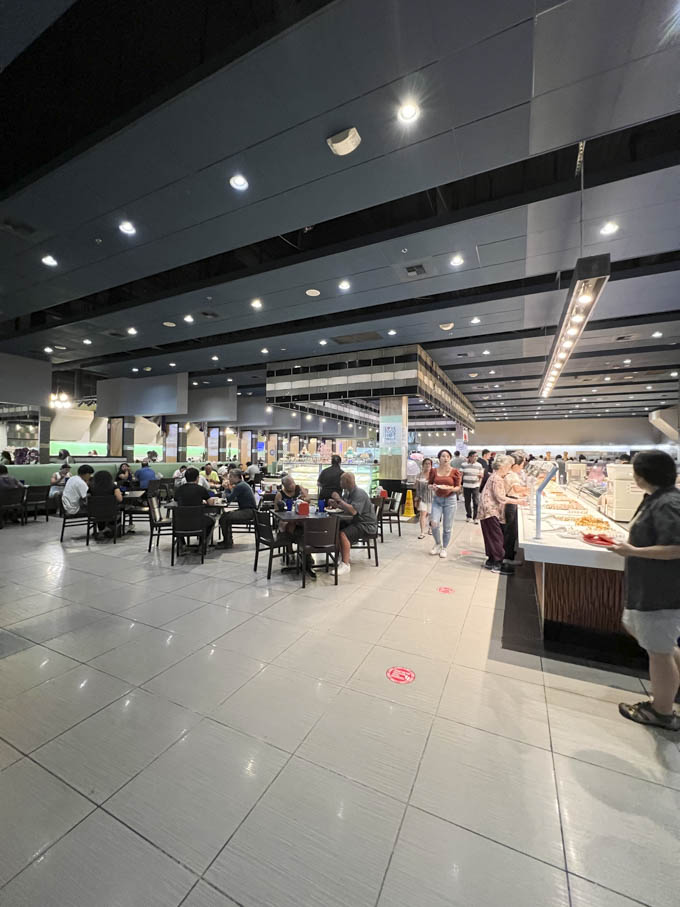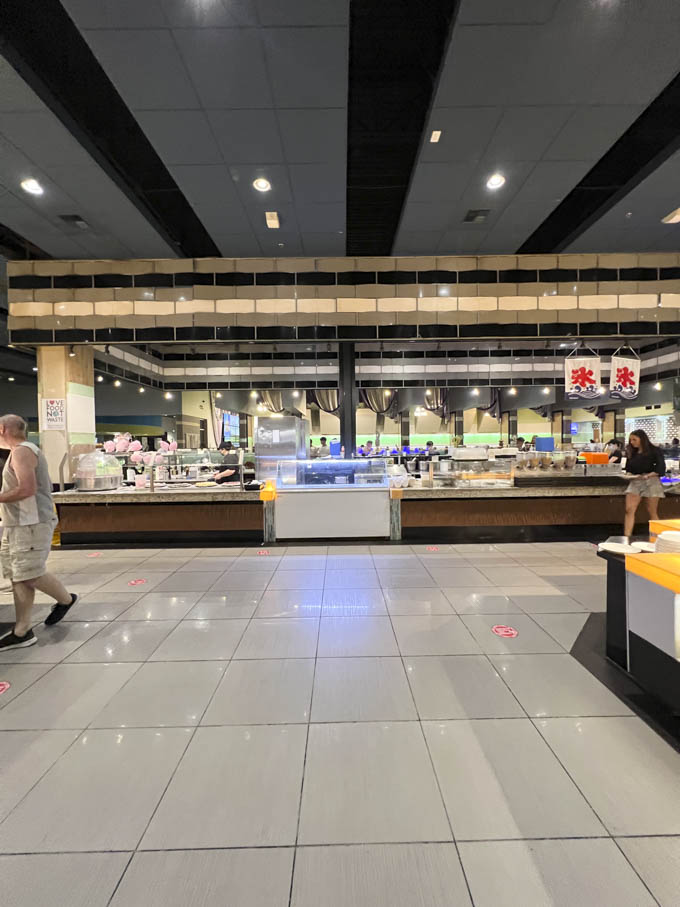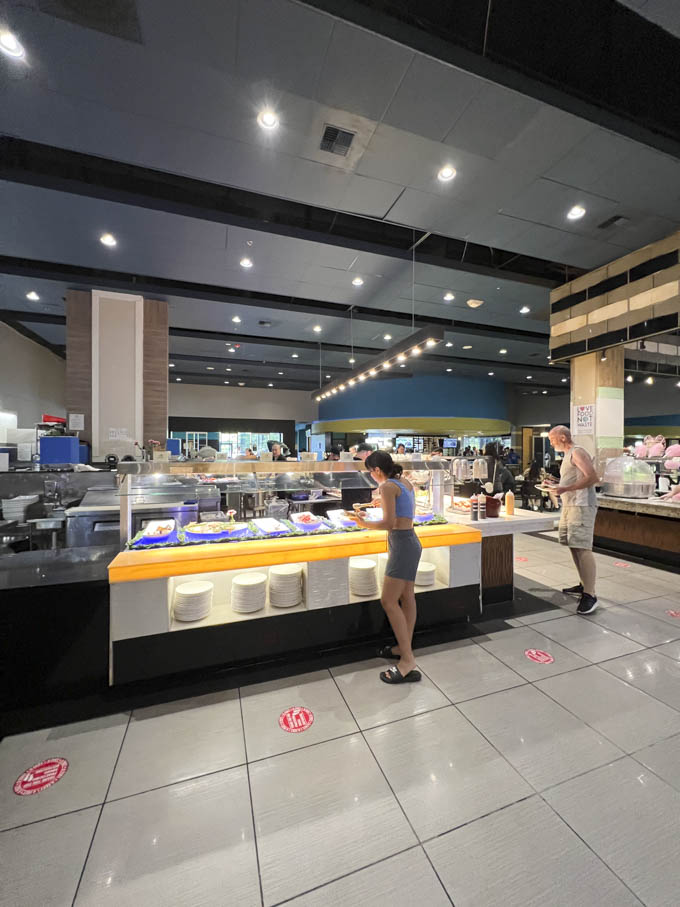 Some of the higher end items were snow crab legs; Prime rib; mussels and clams; crayfish; fried lobster claws; cooked salmon; cocktail shrimp and so on.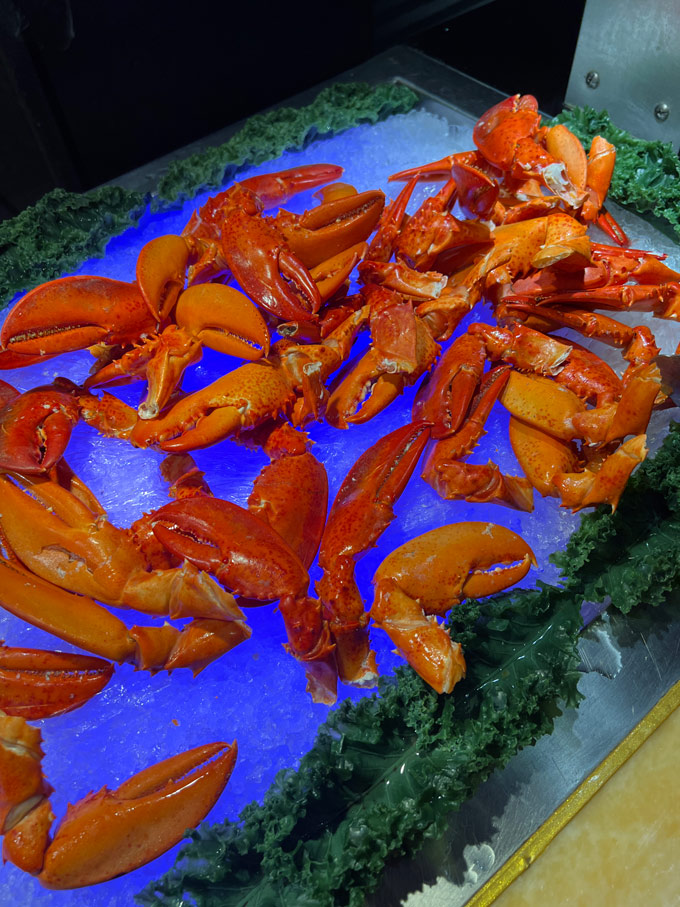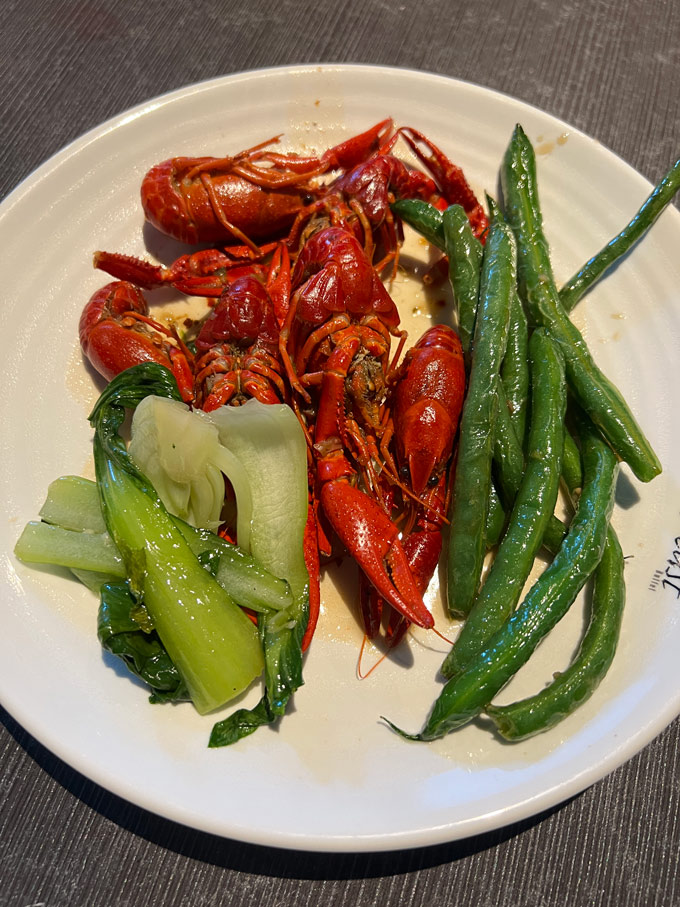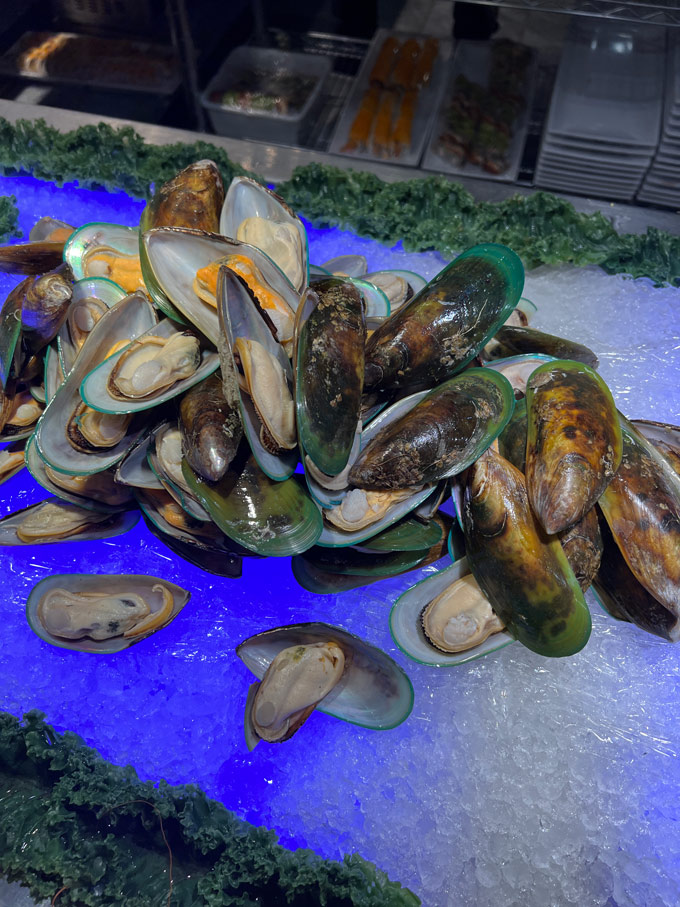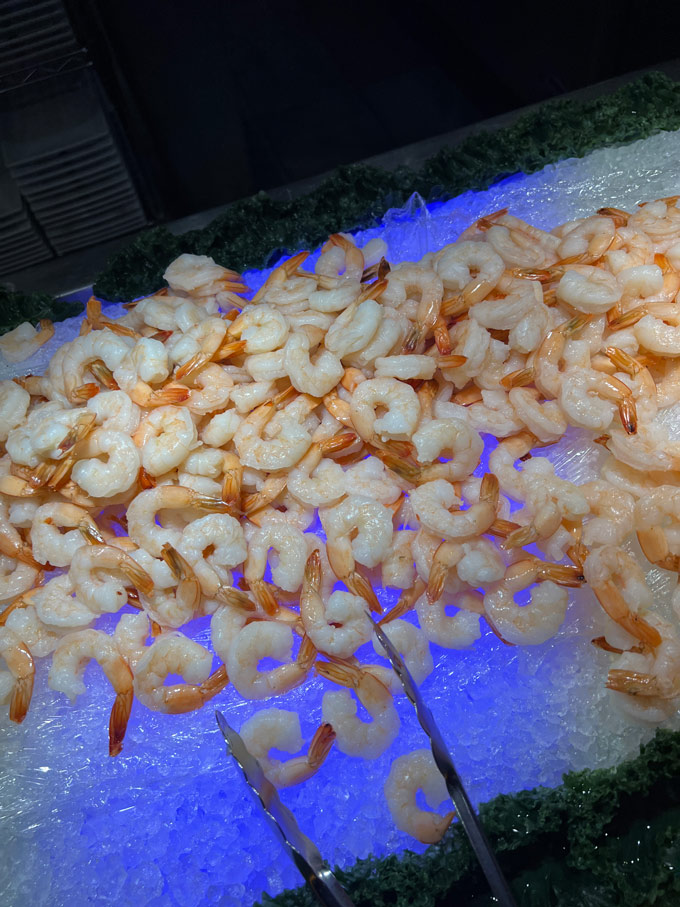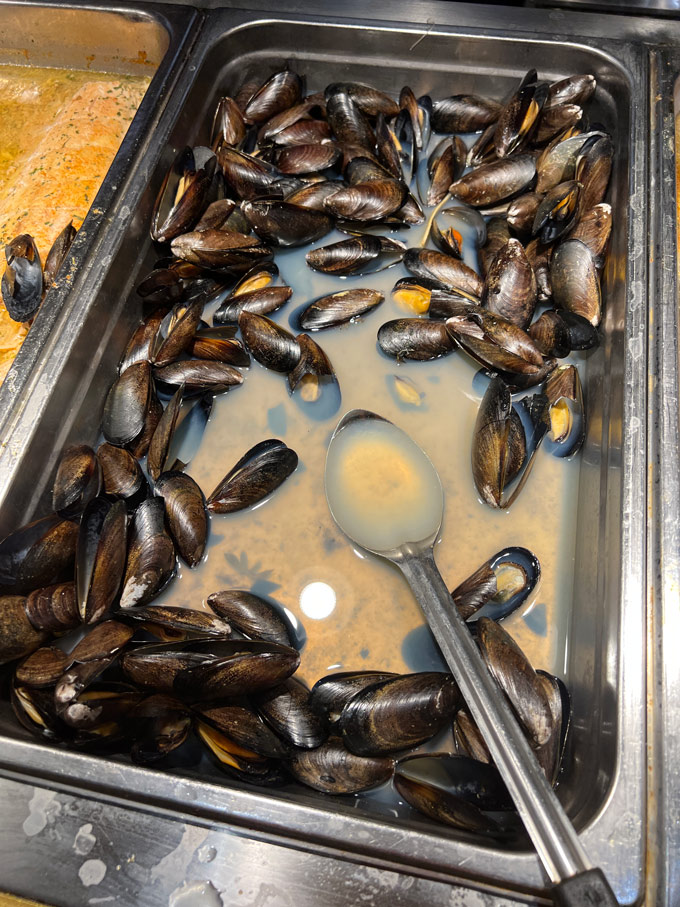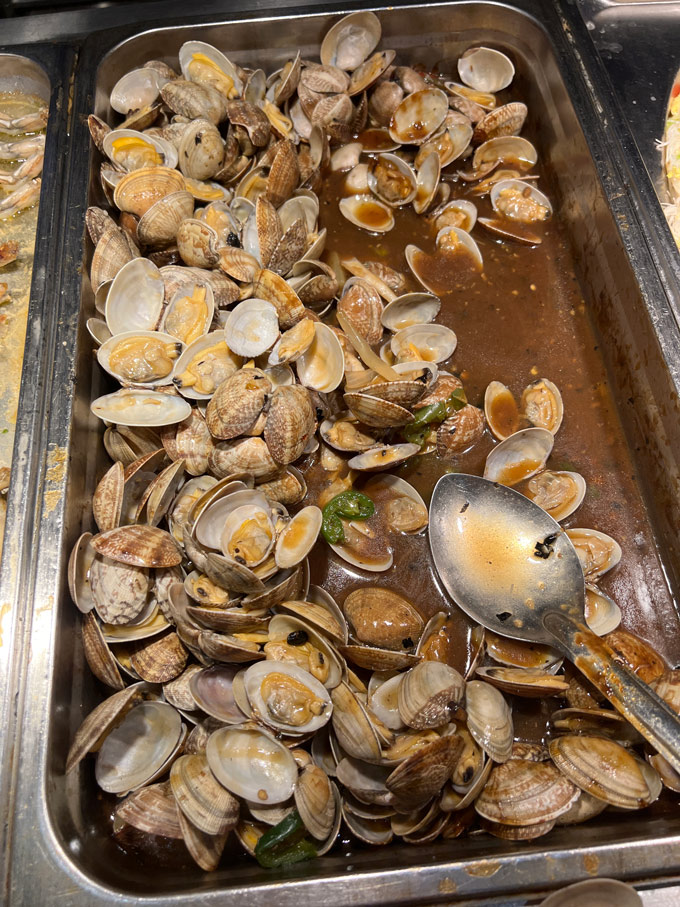 There was also roast beef available. Depending on the time, there may be an attendant to help you cut the beef to your liking.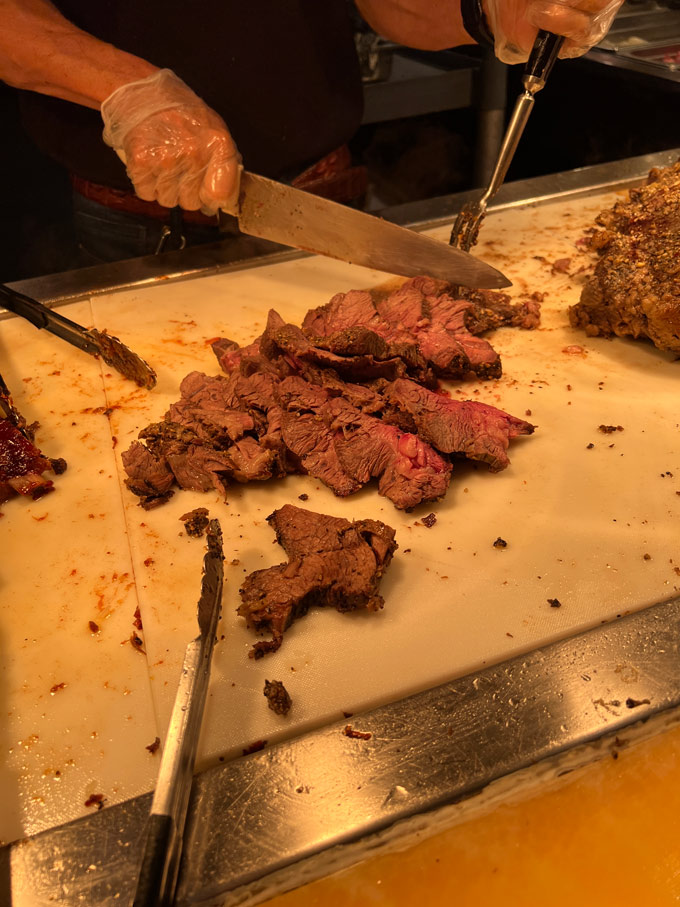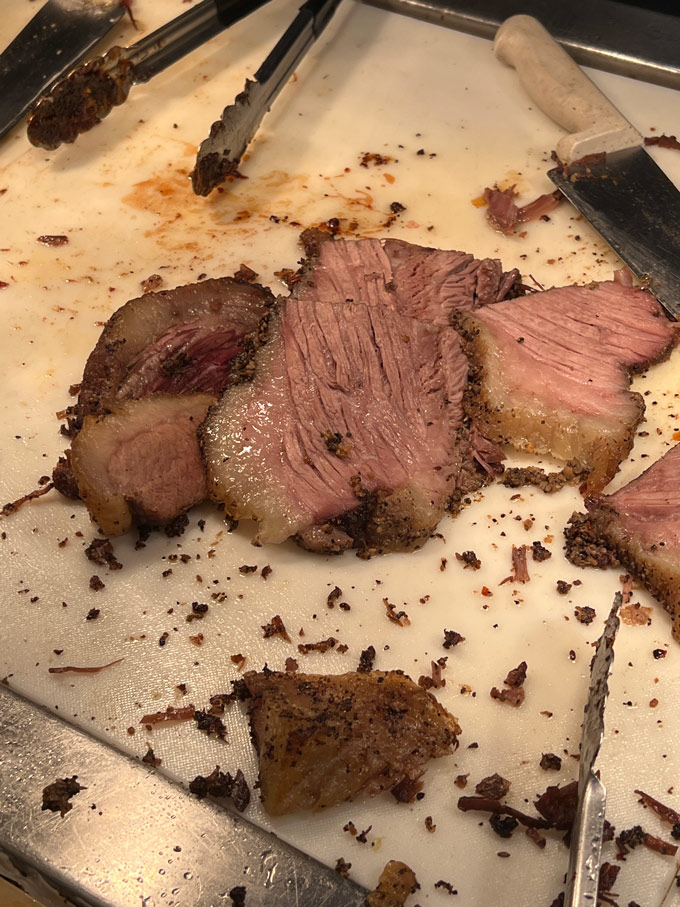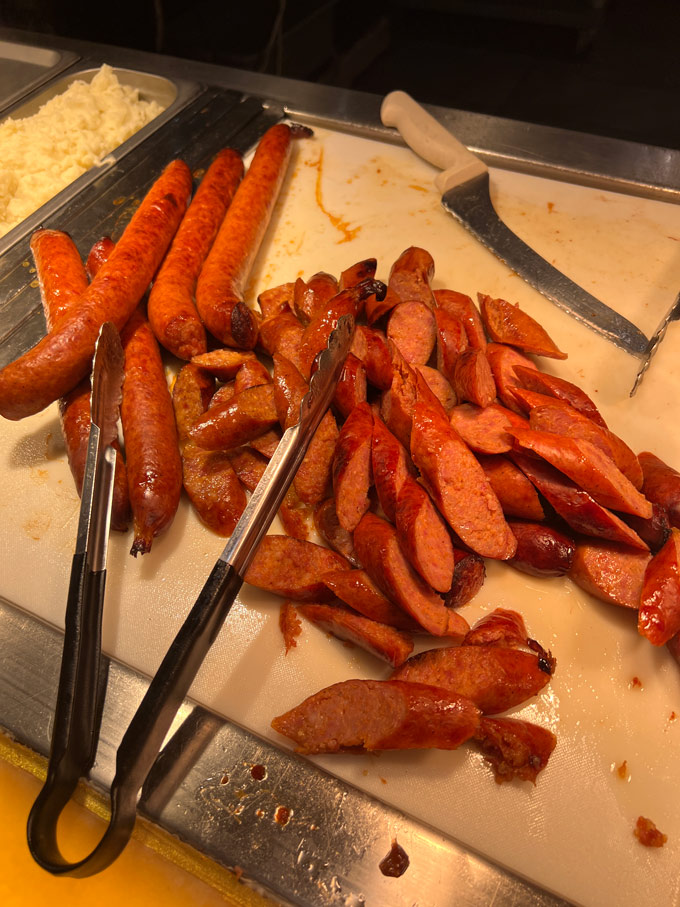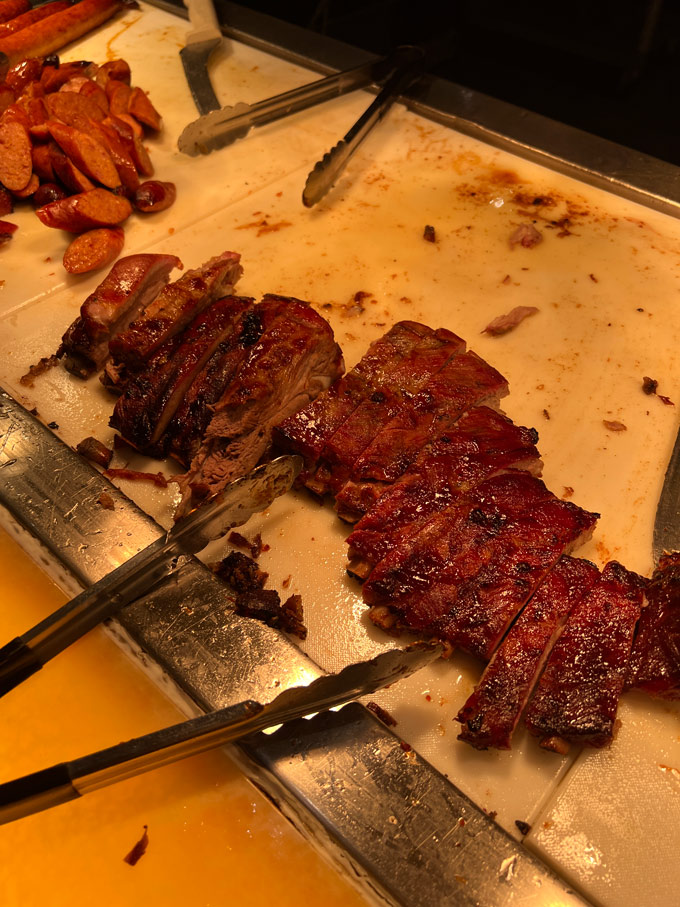 The roll selection of sushi was quite extensive and is very popular.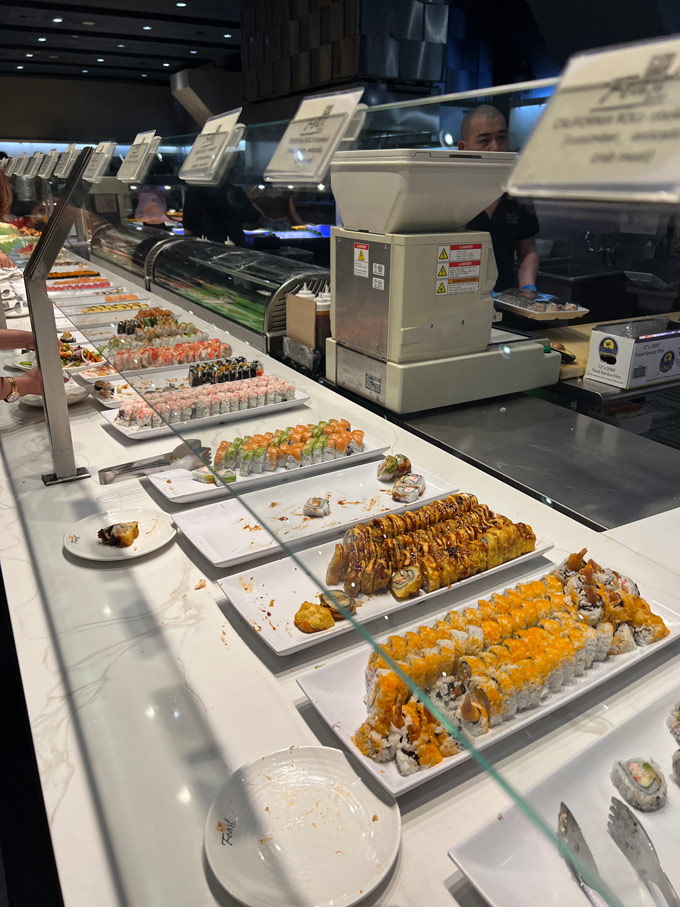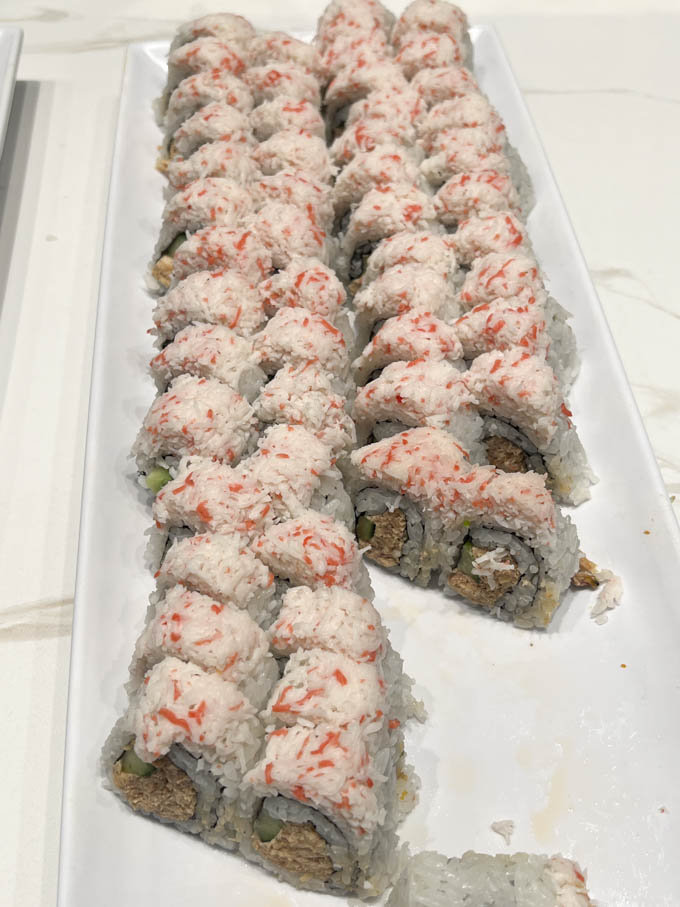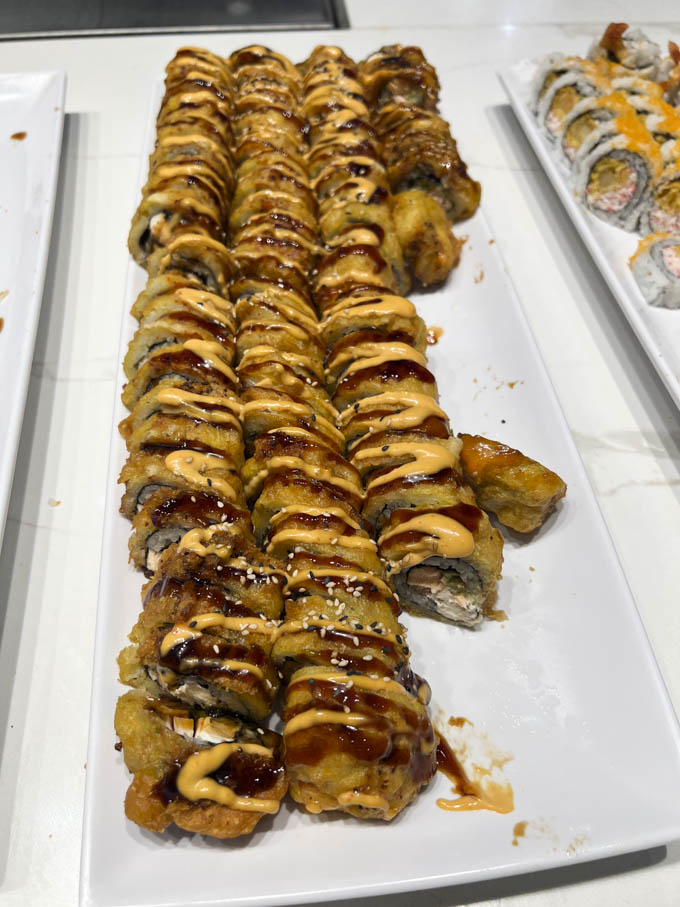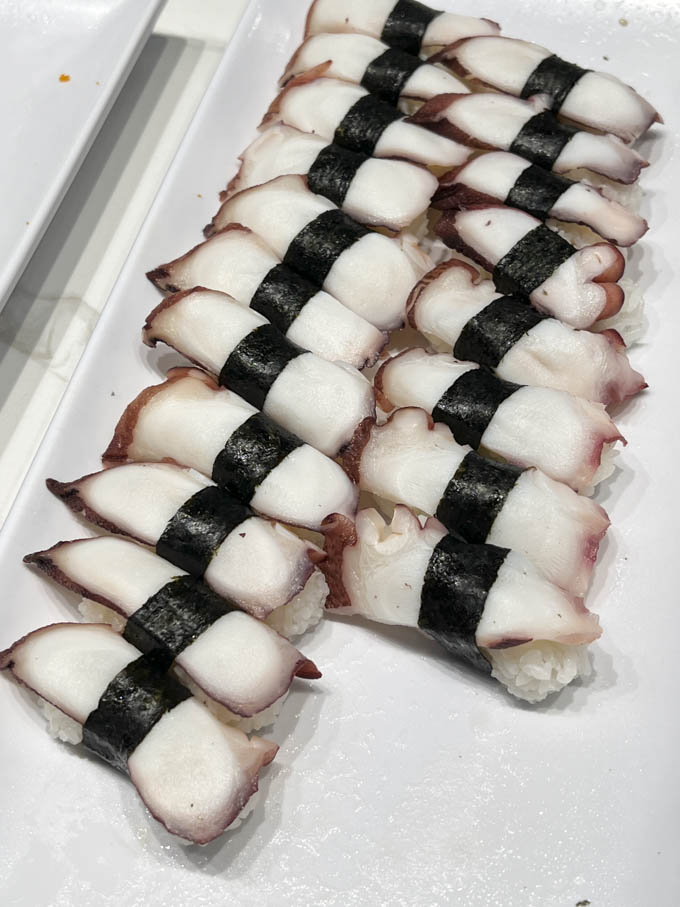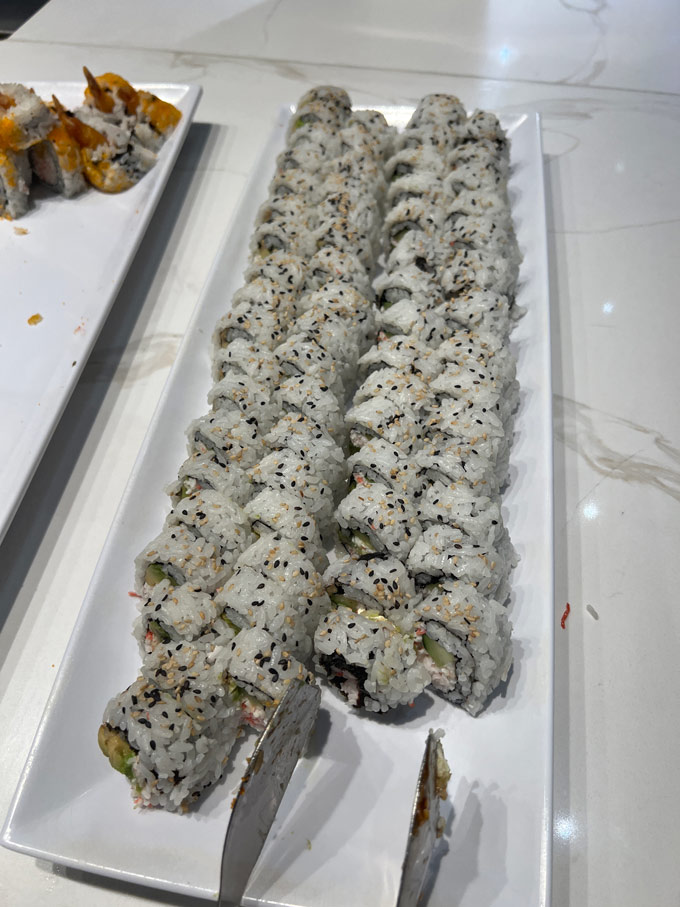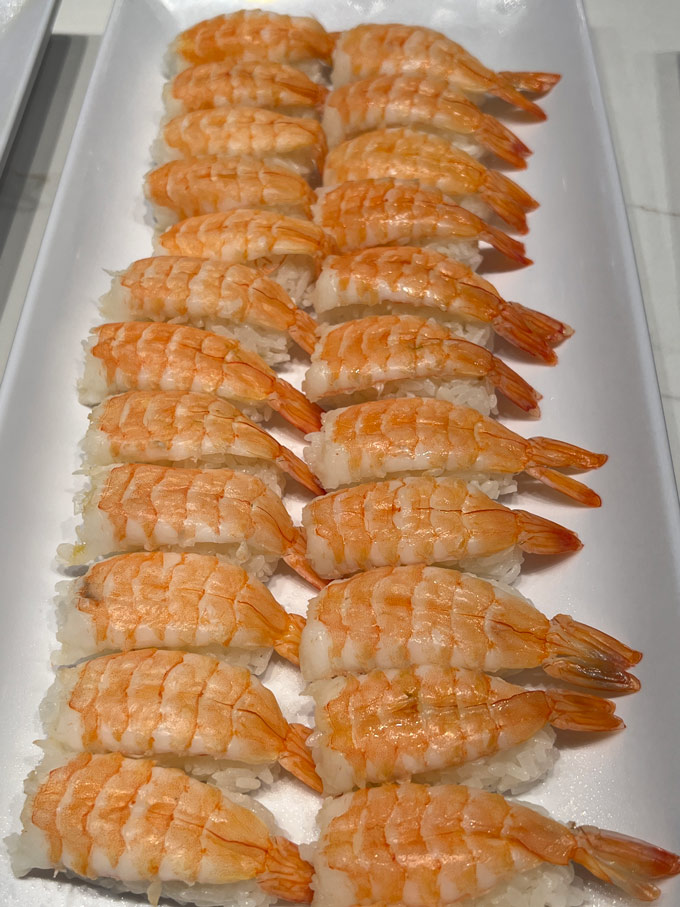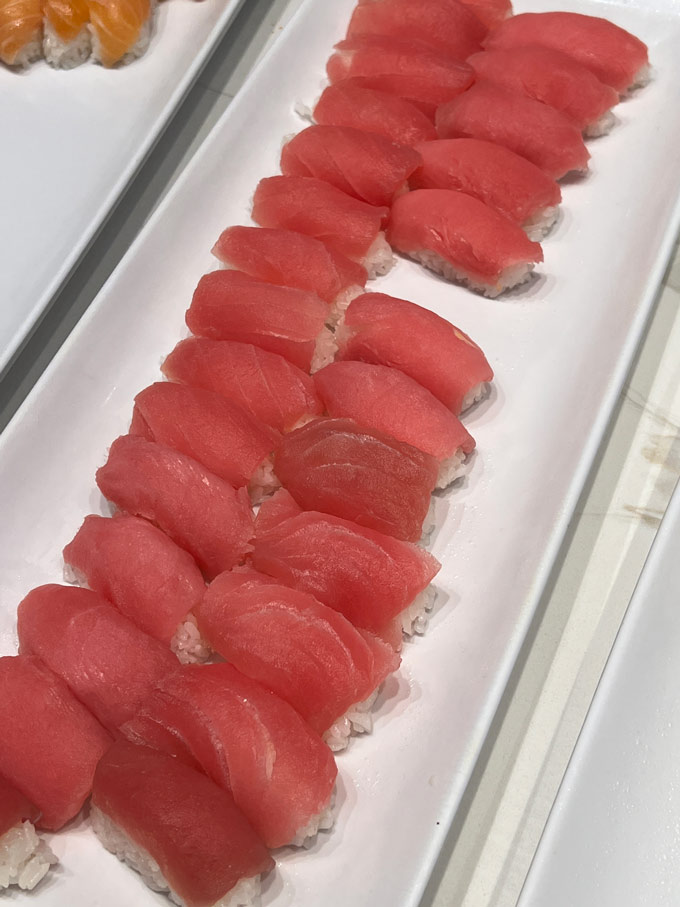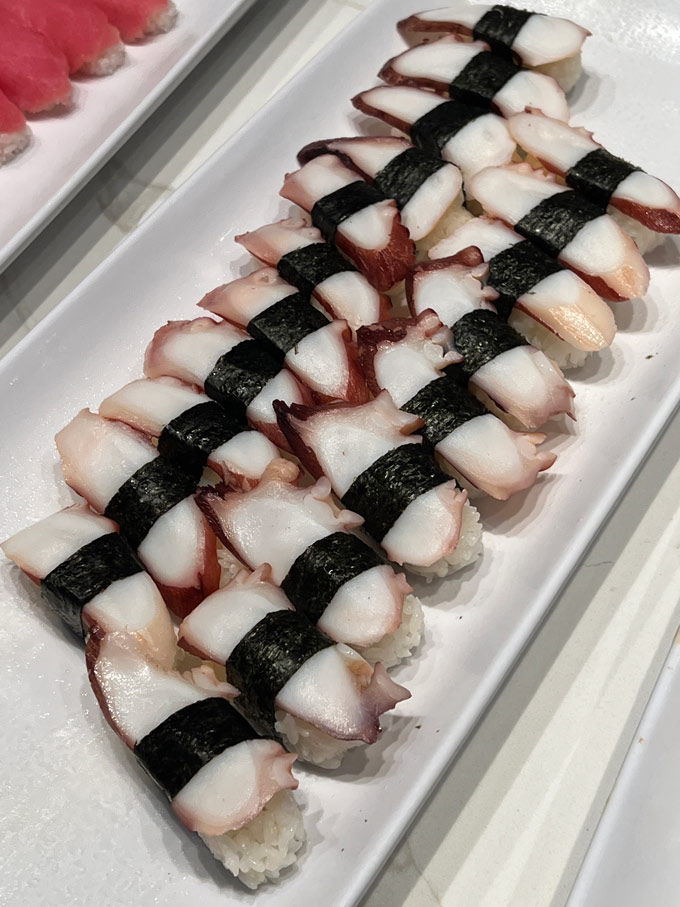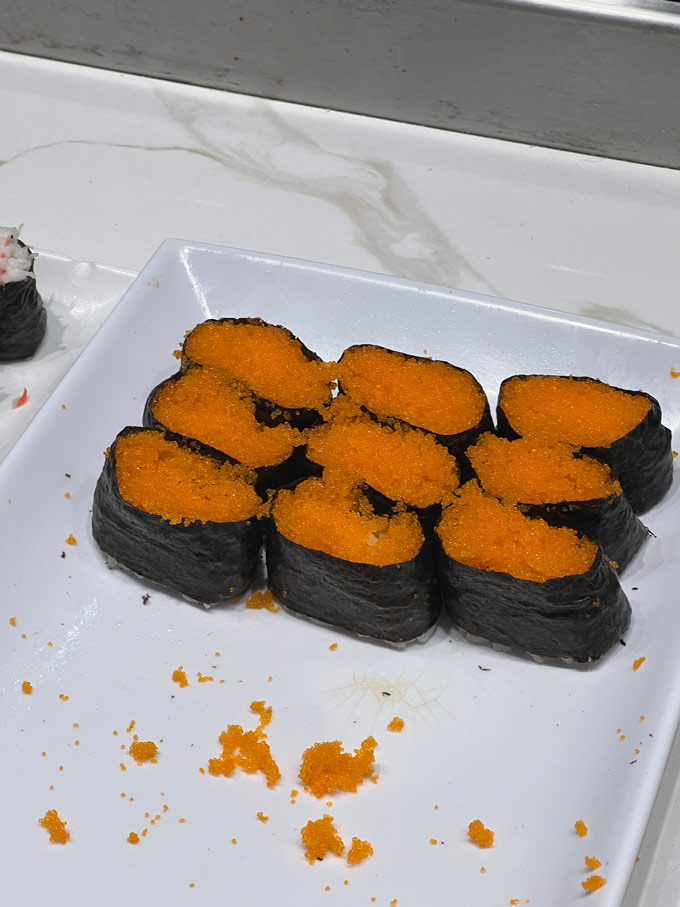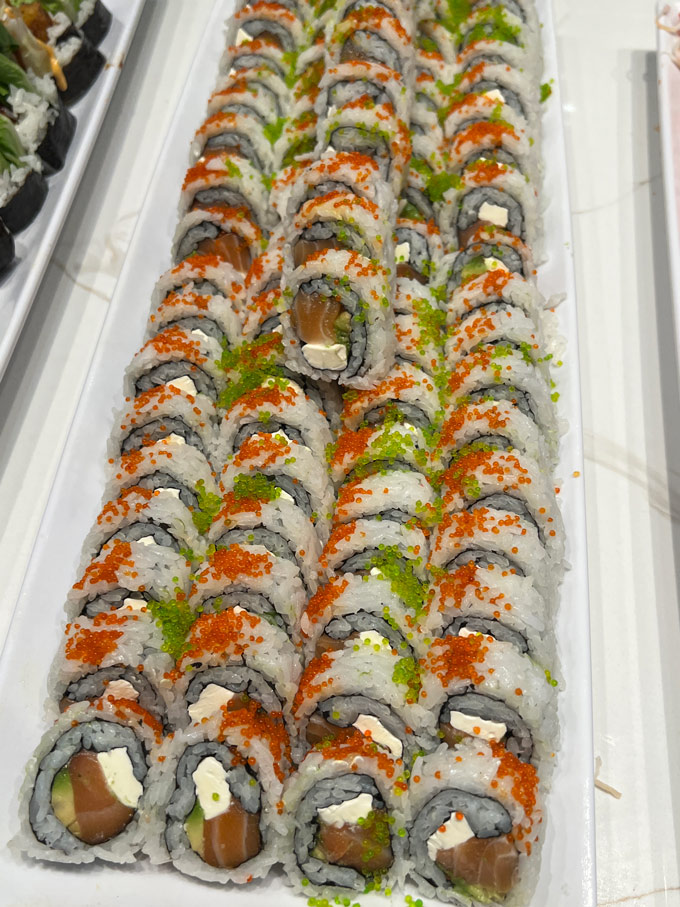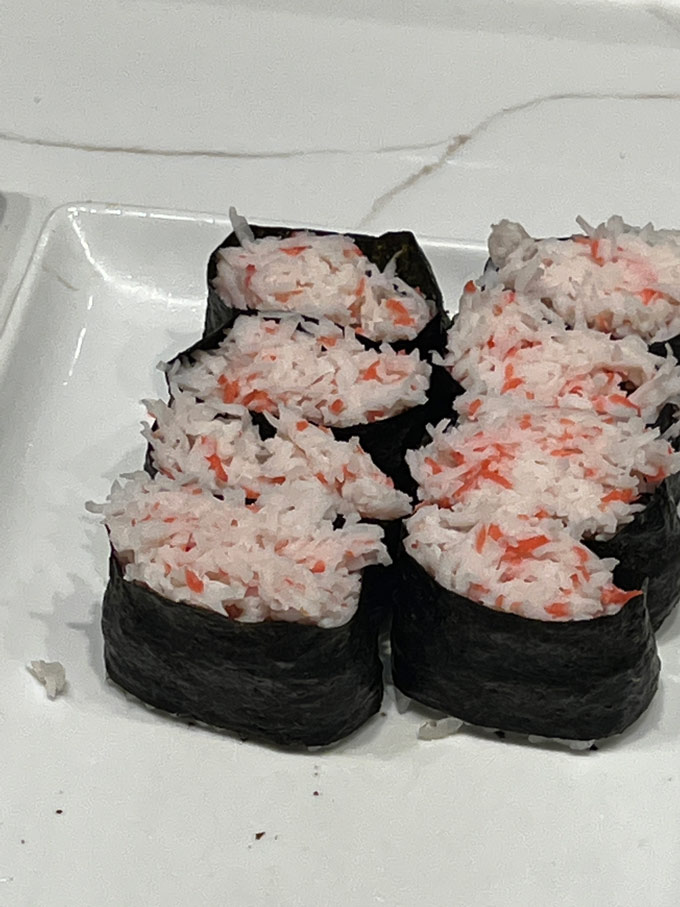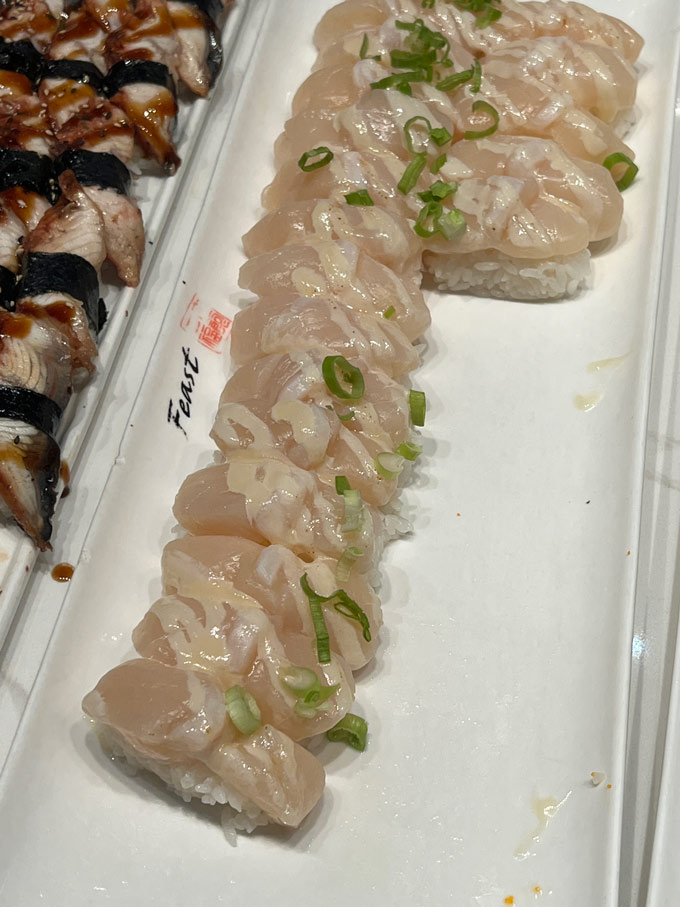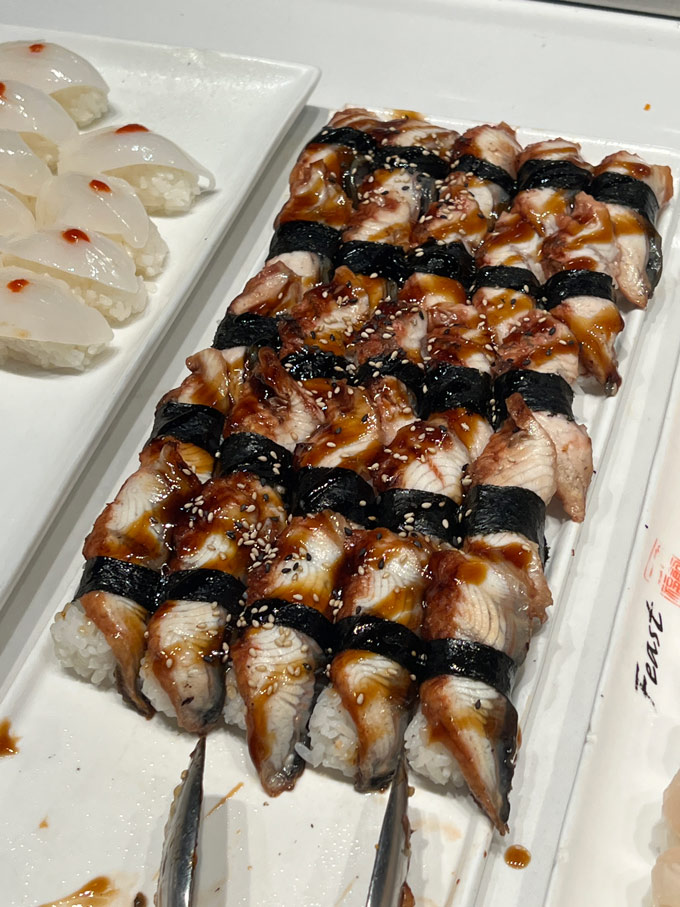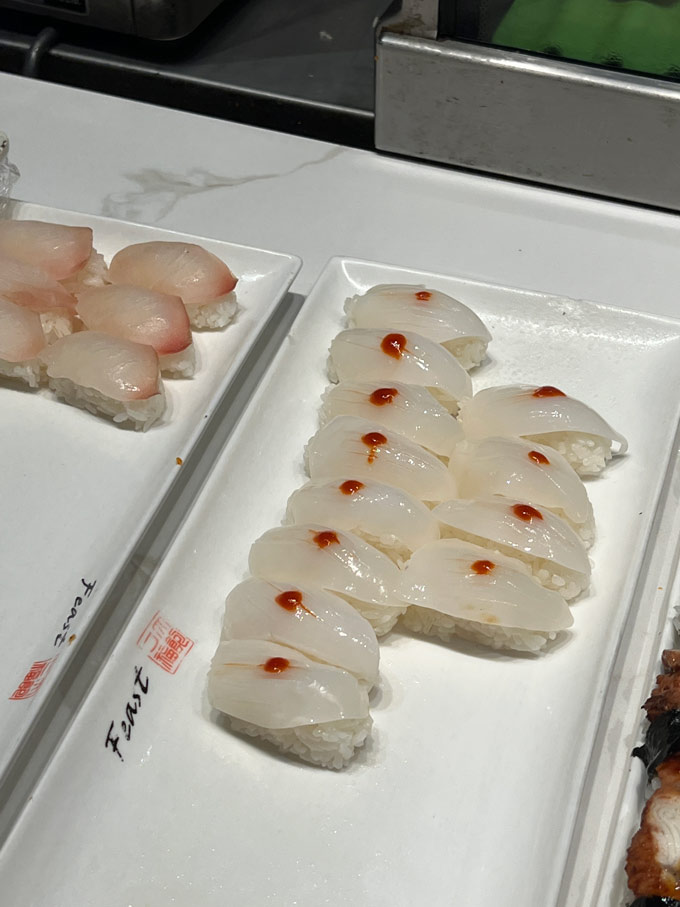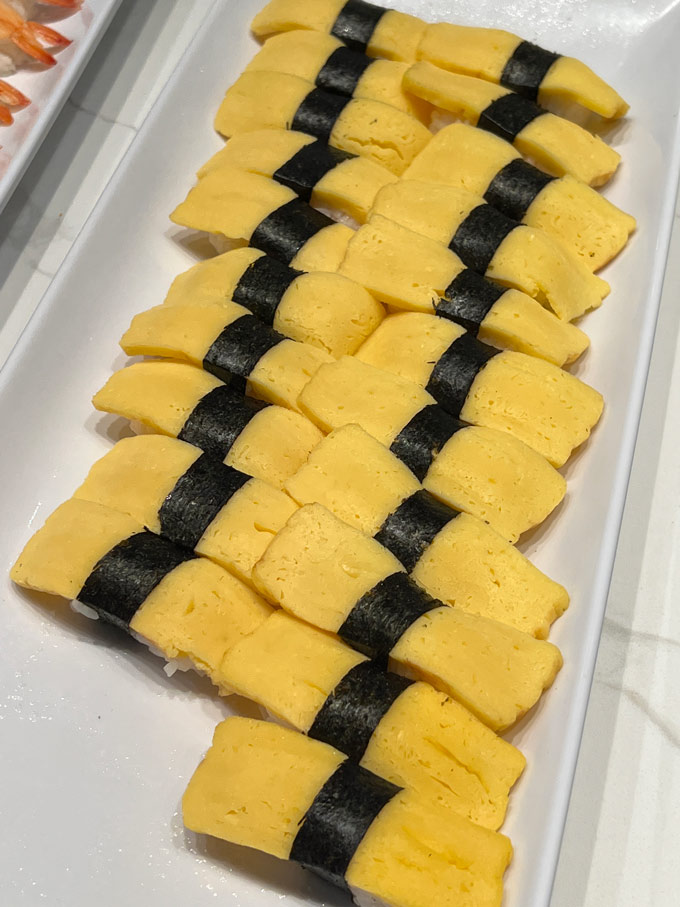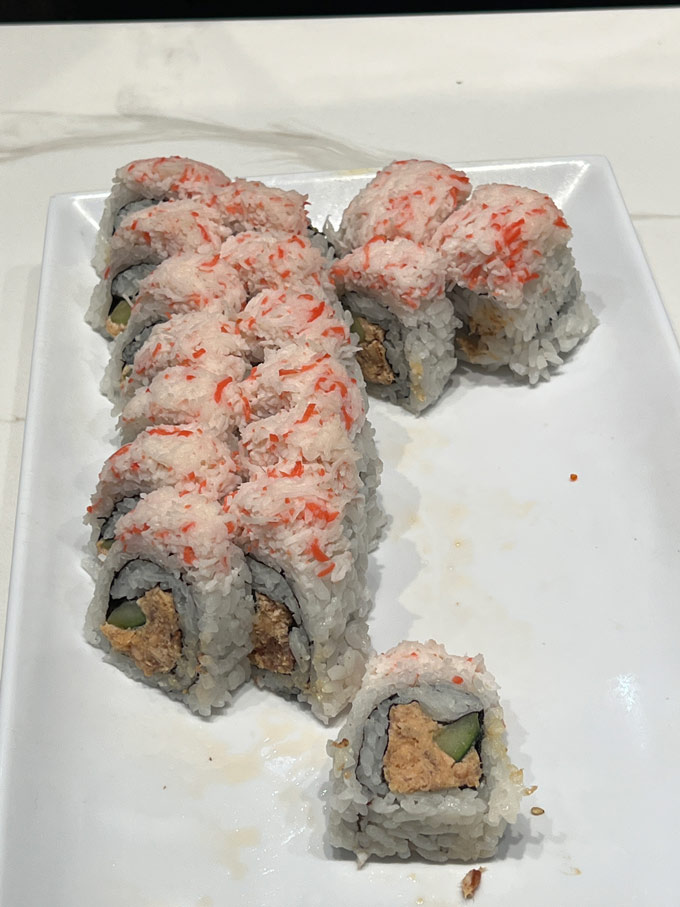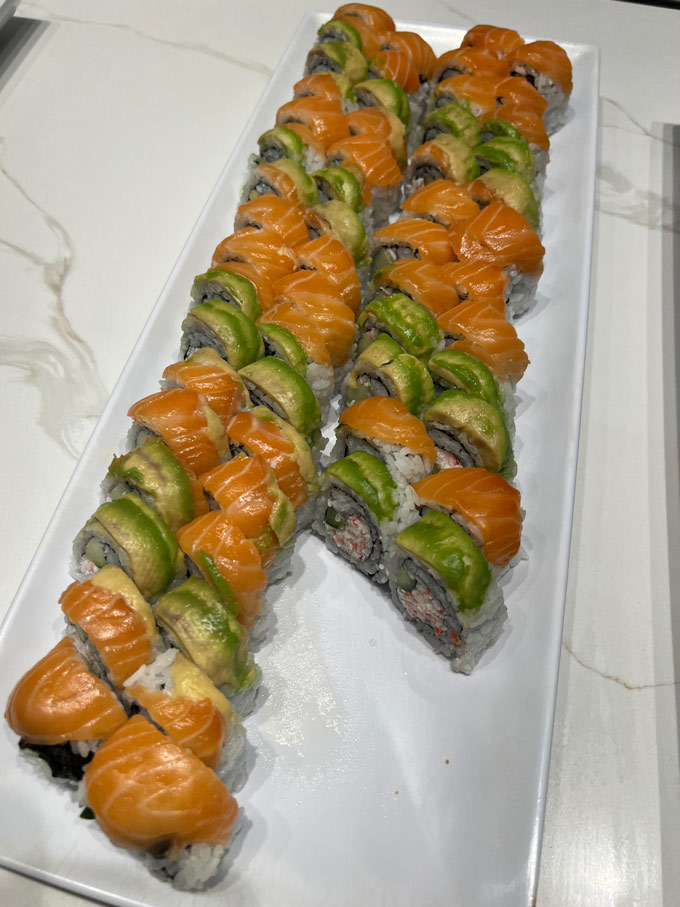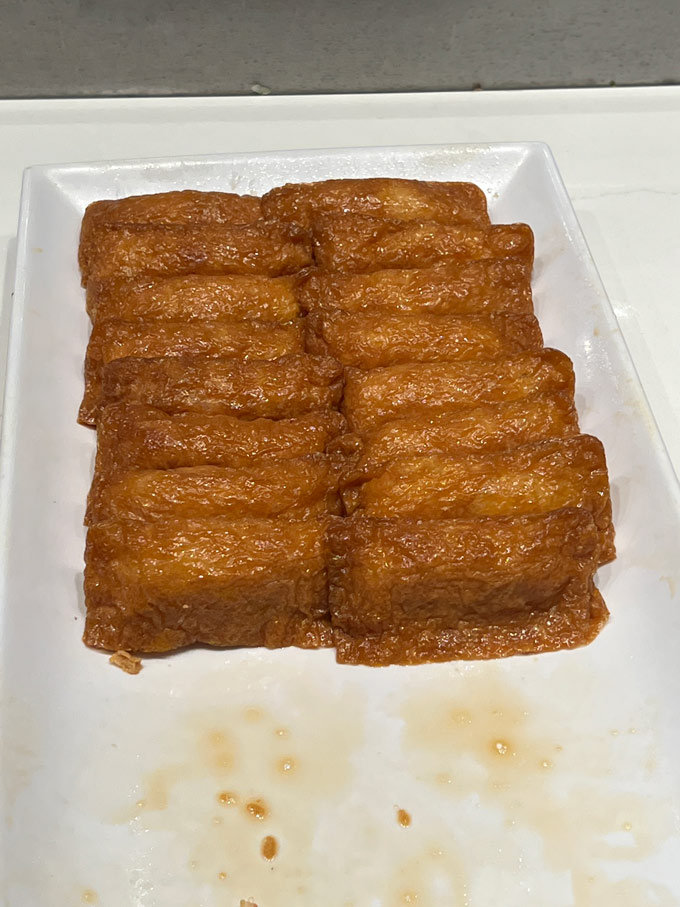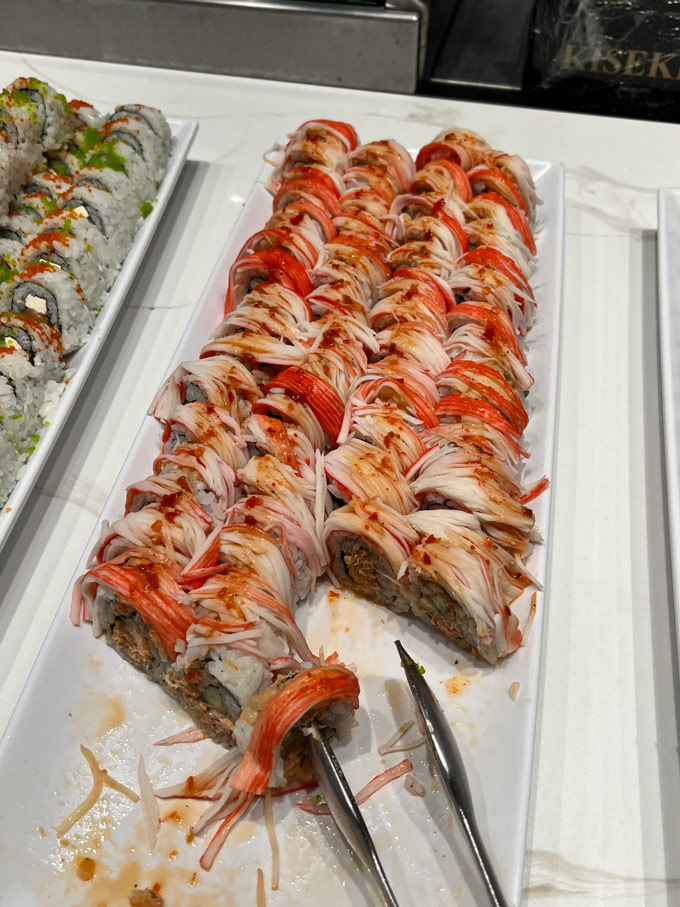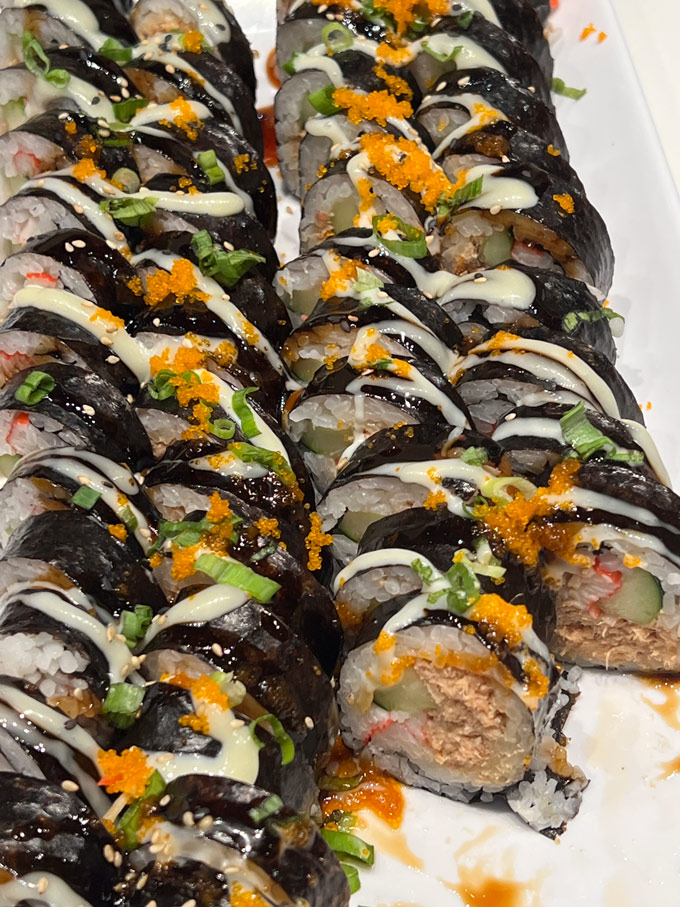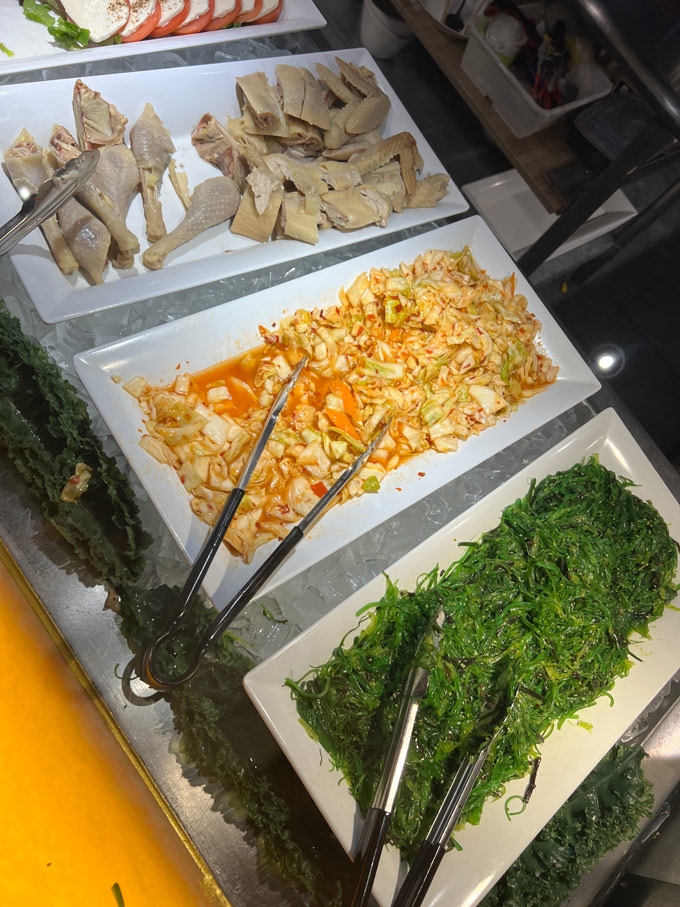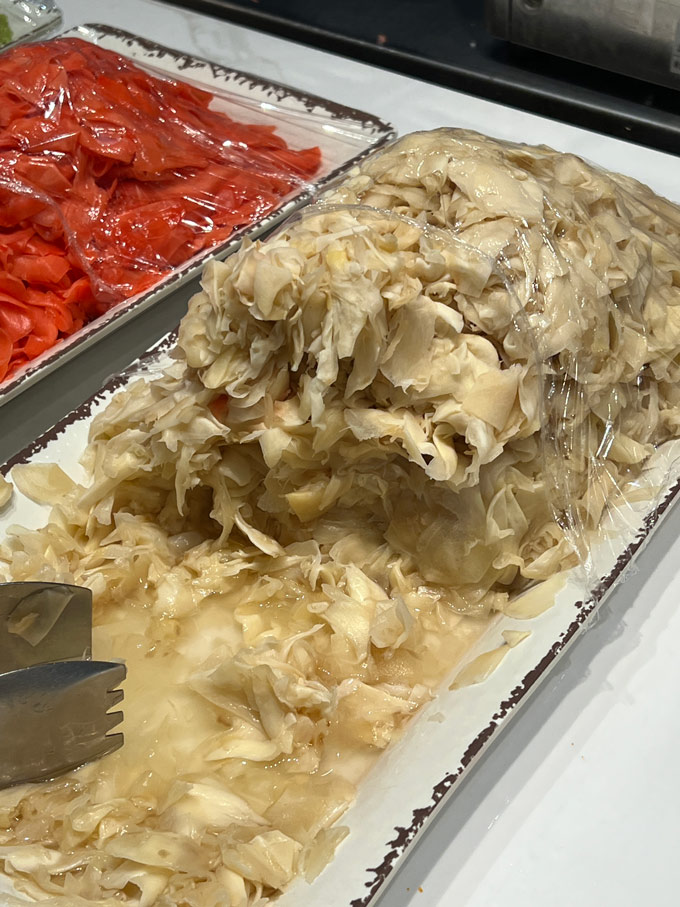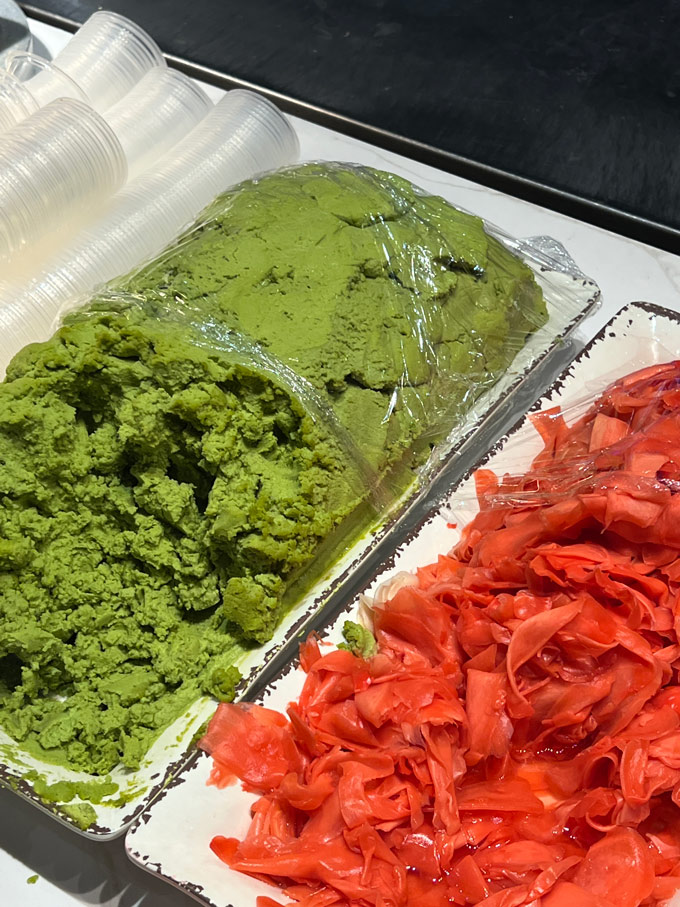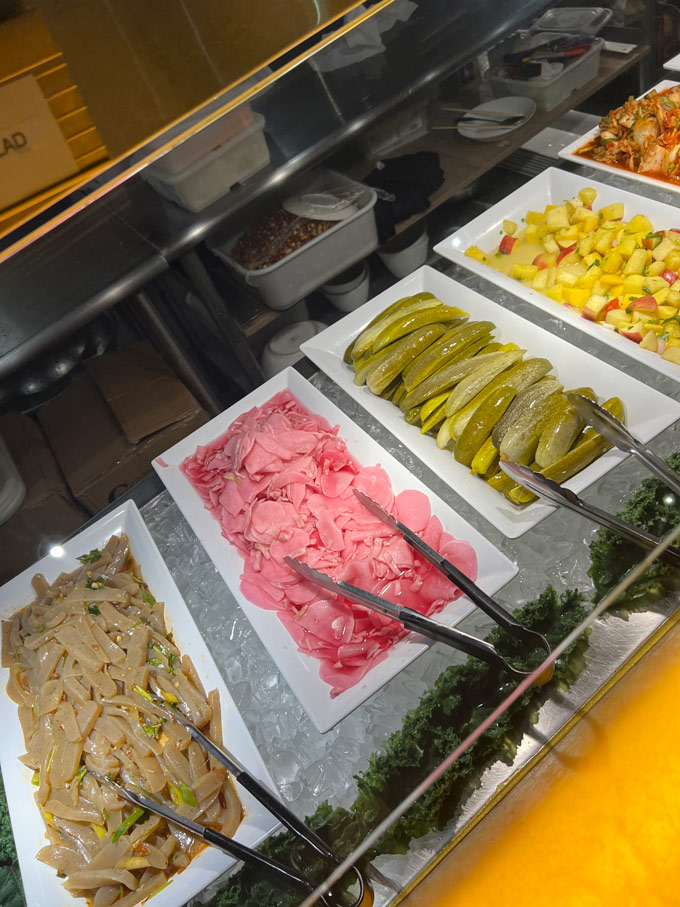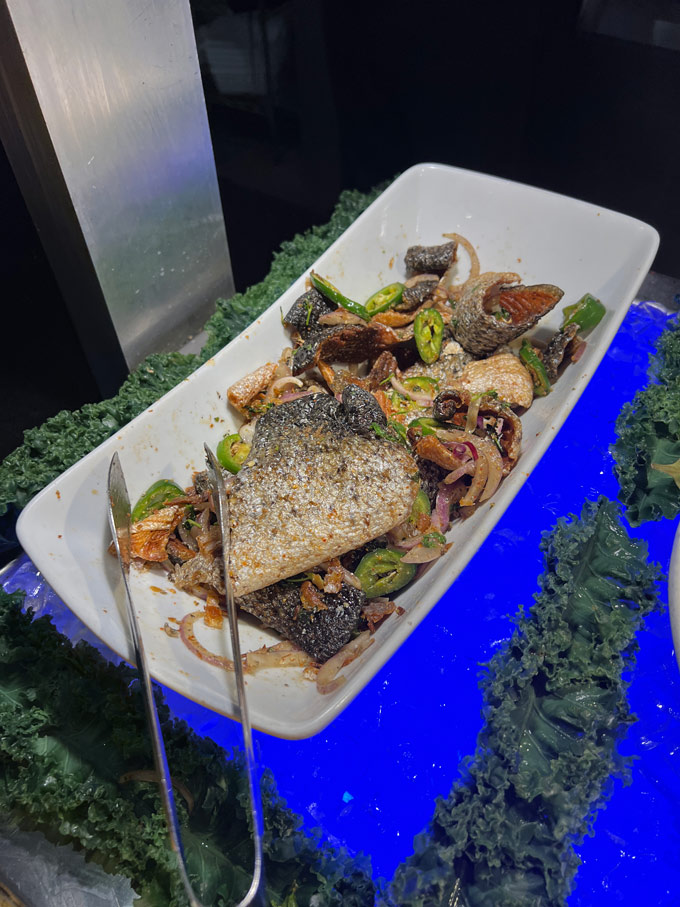 At Mongolie Grill, you choose the ingredients you want in your bowl and they sauté it for you with the sauces of your choice.
There were large cuts of meats and quite generous protein. I noticed a lot of guys stacking the meats for their bowl.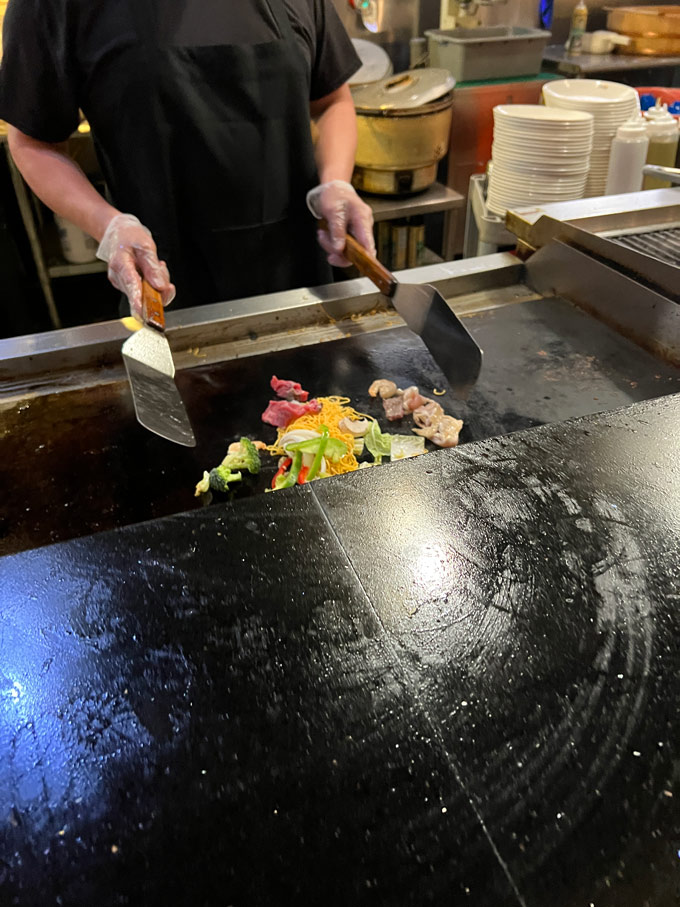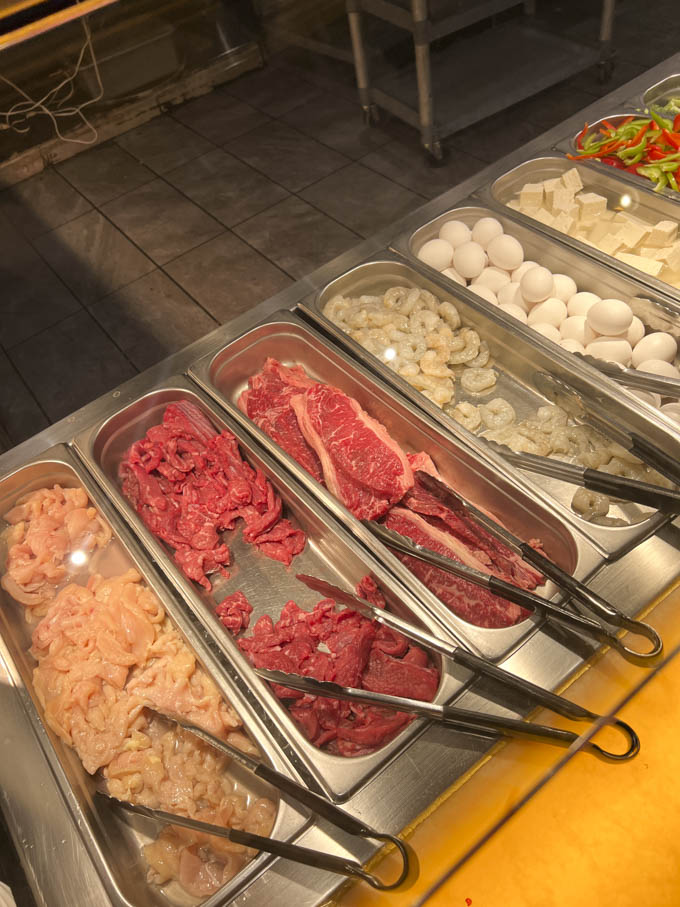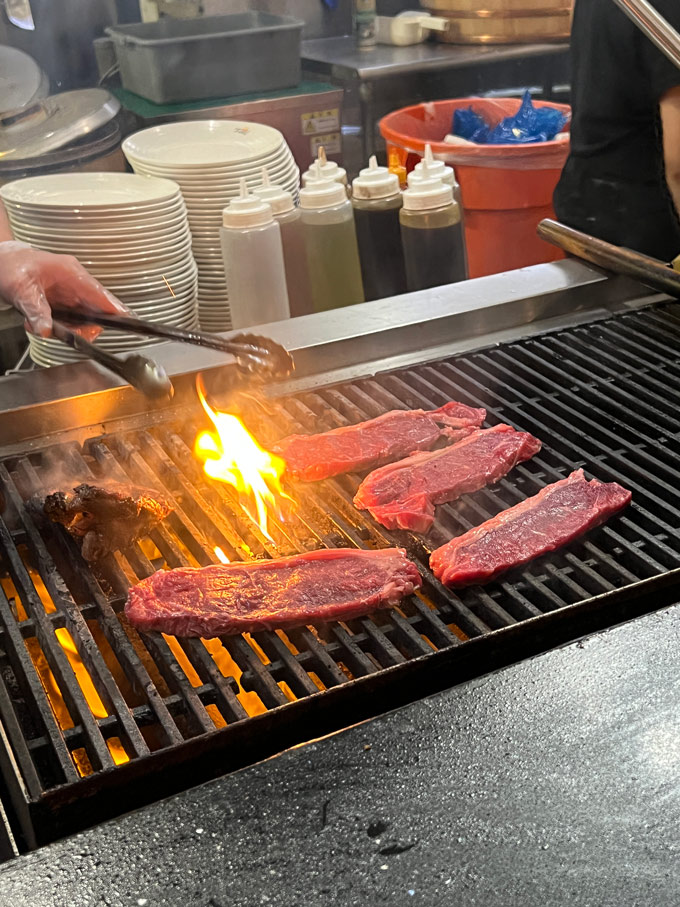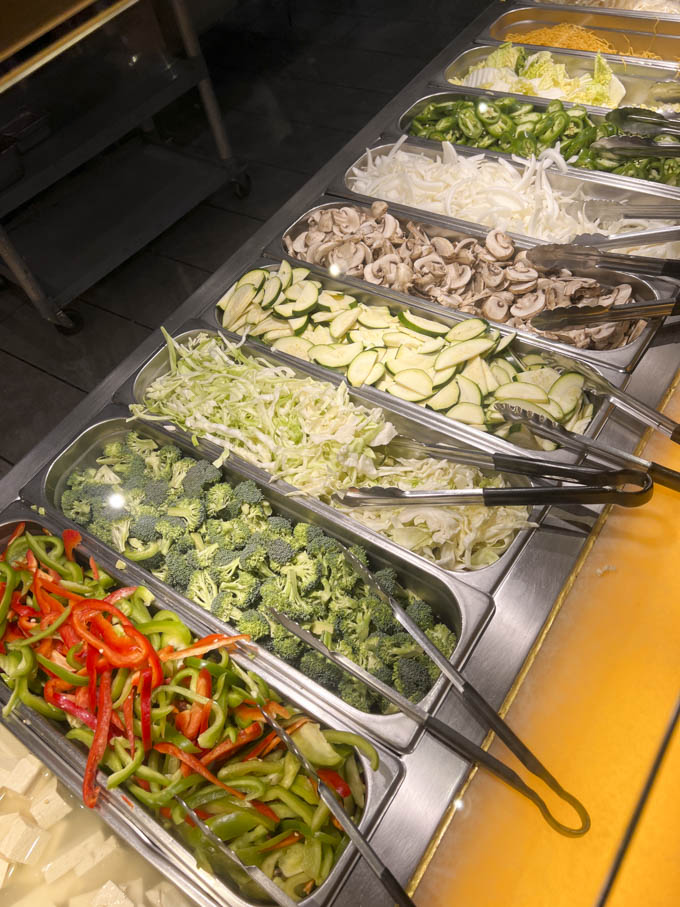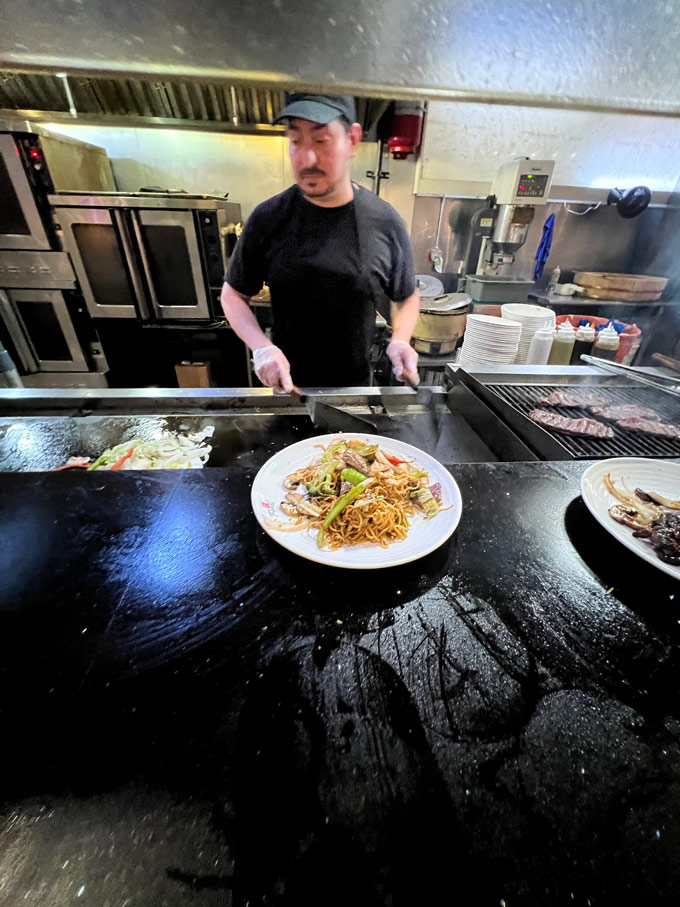 The dim-sum options were reasonable and had your staples like ha gow prawn dumplings, siu mai pork, chicken feet, steamed buns, etc.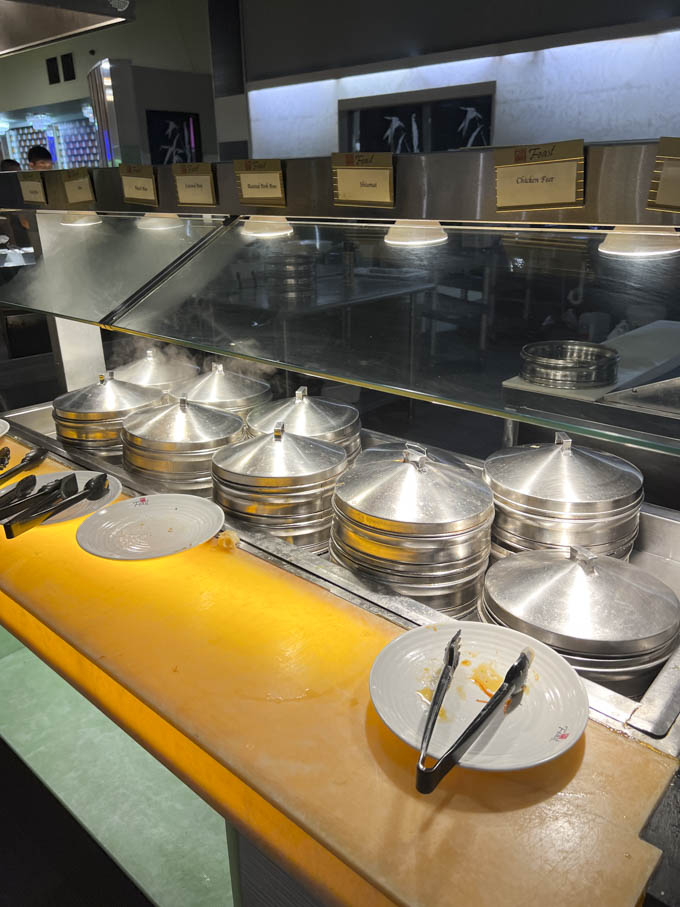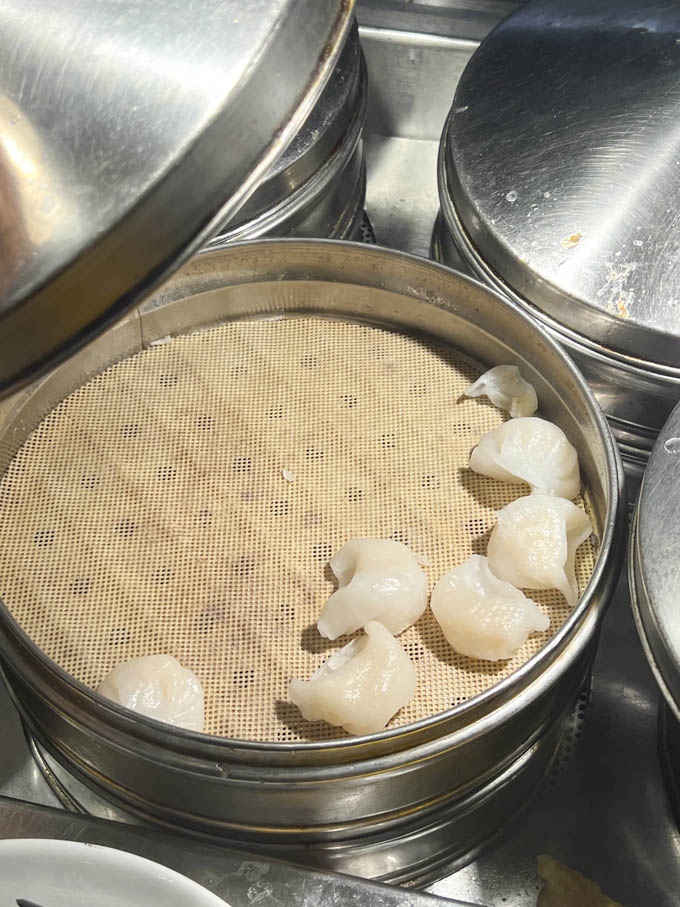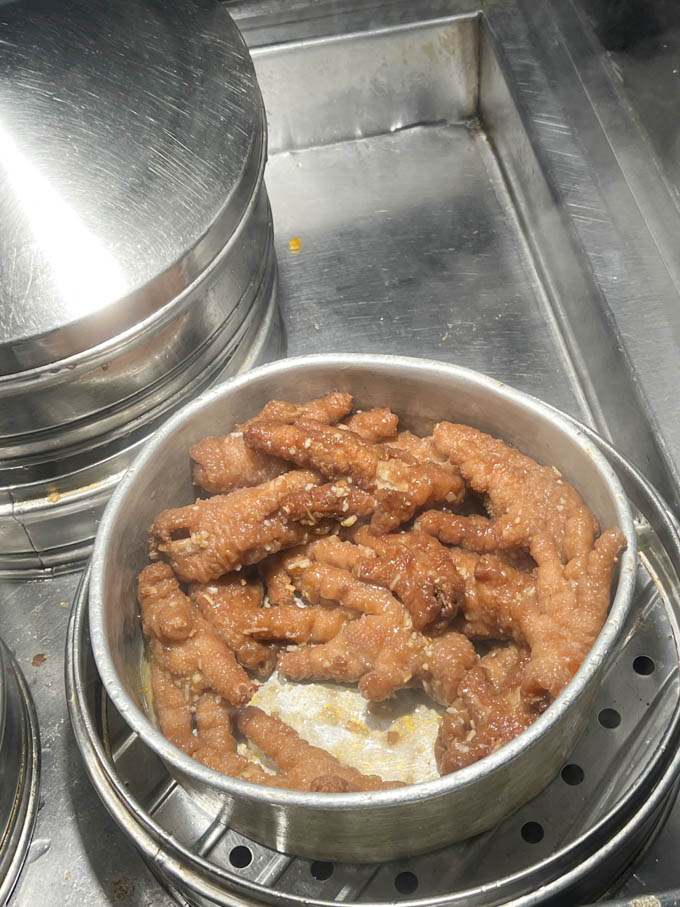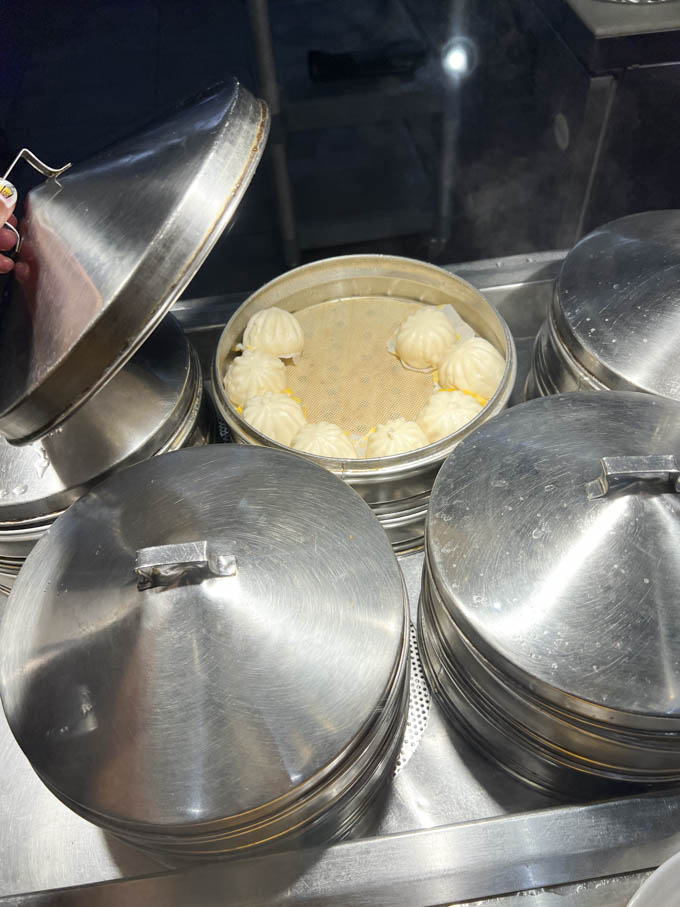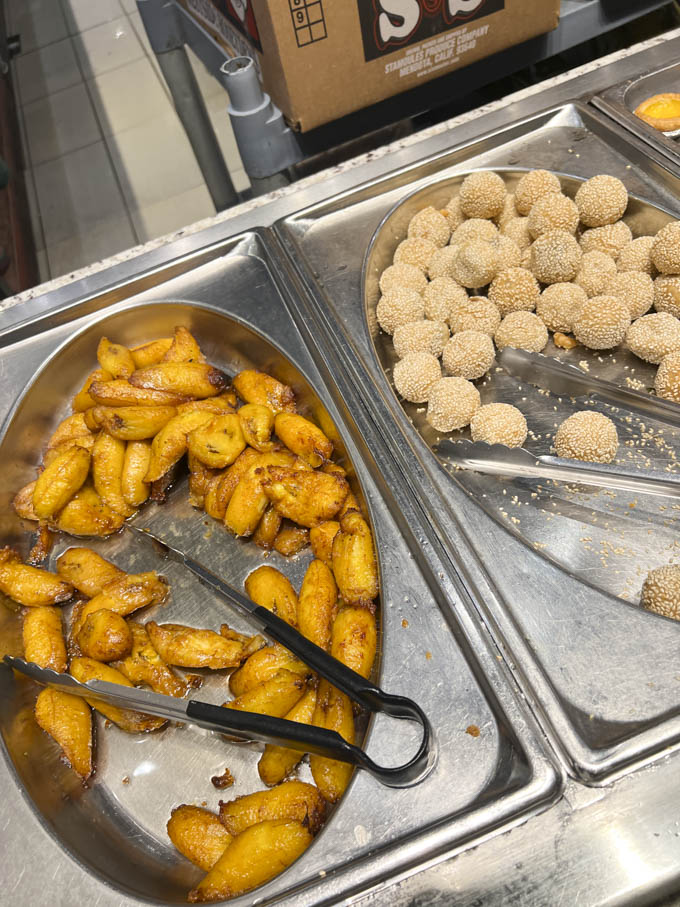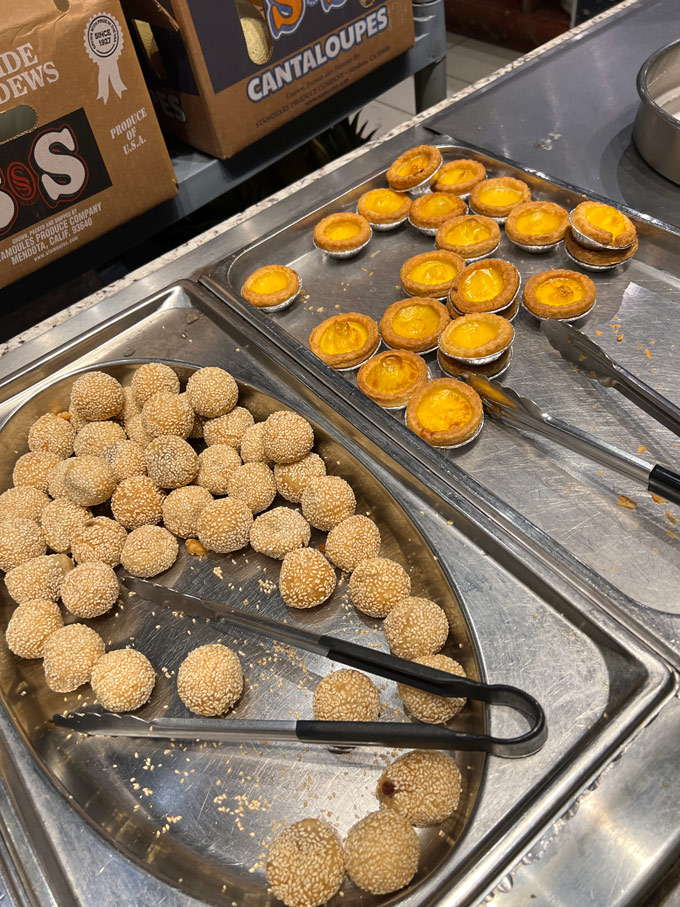 The build-your-own-noodle the soup bar offered different bases of noodles, vegetables and soups.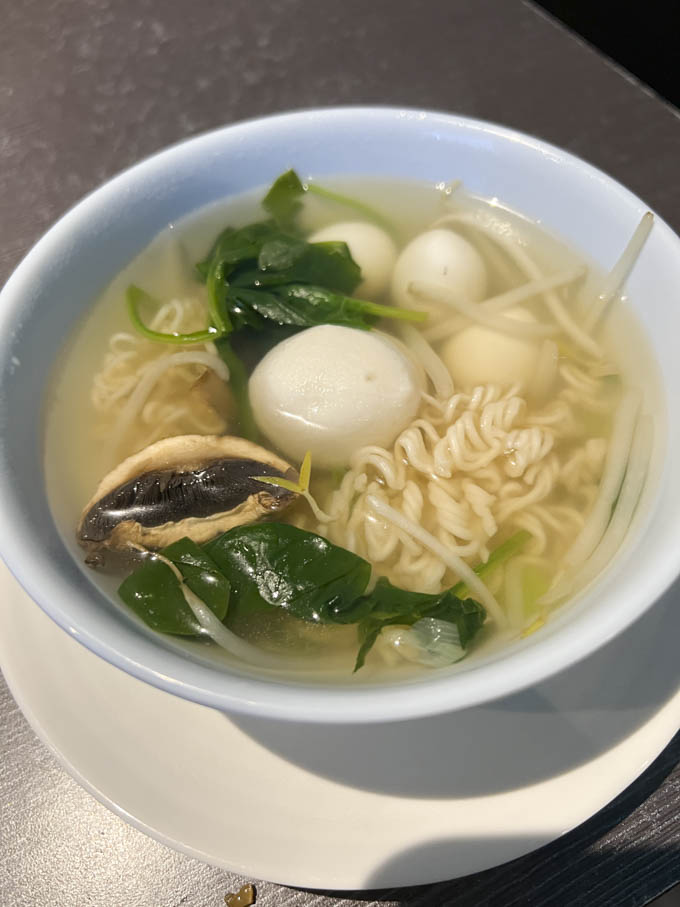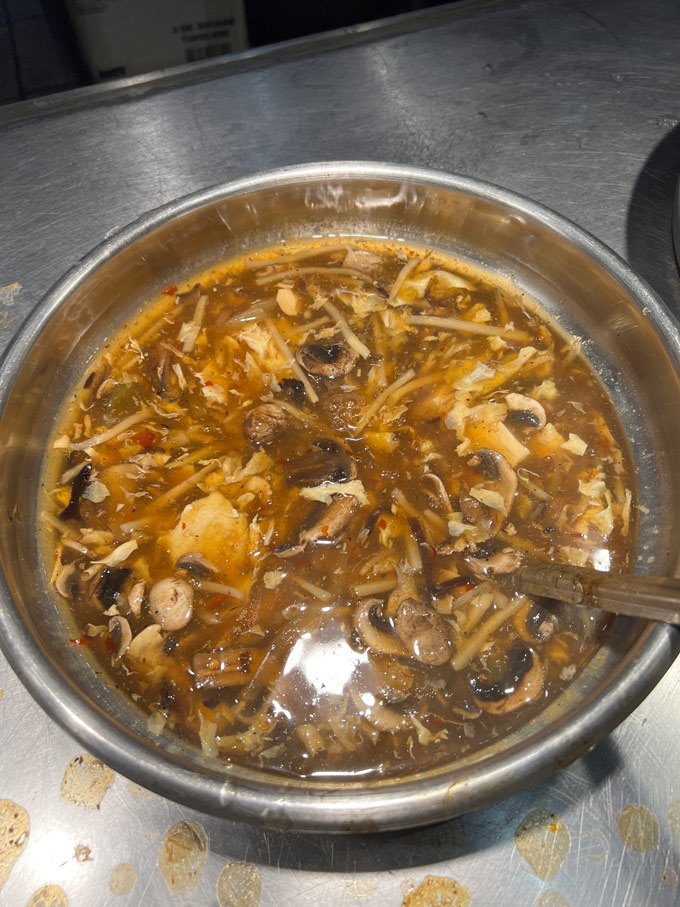 There is also a build-your-self salad buffet.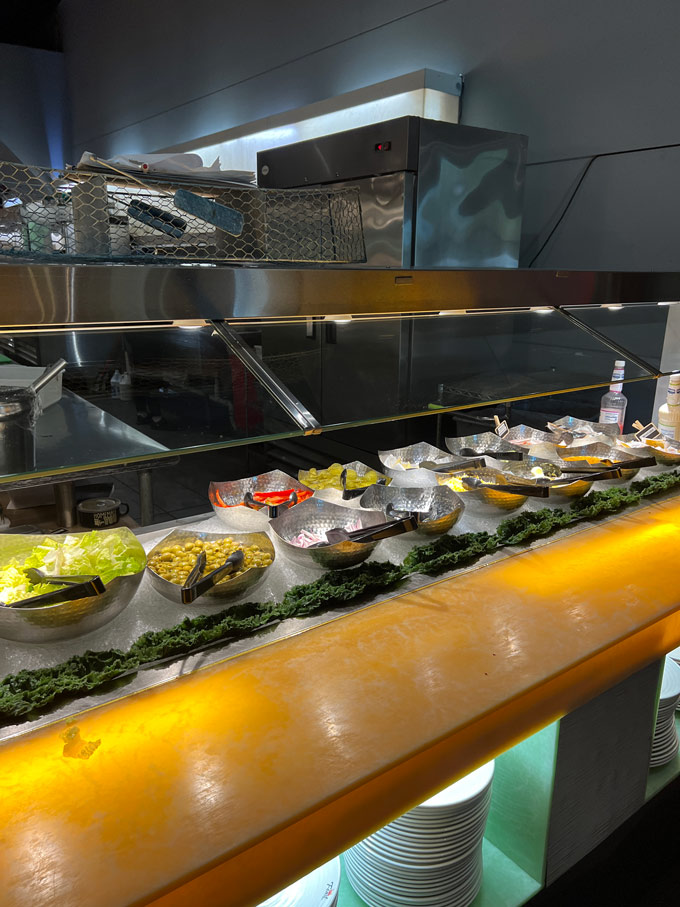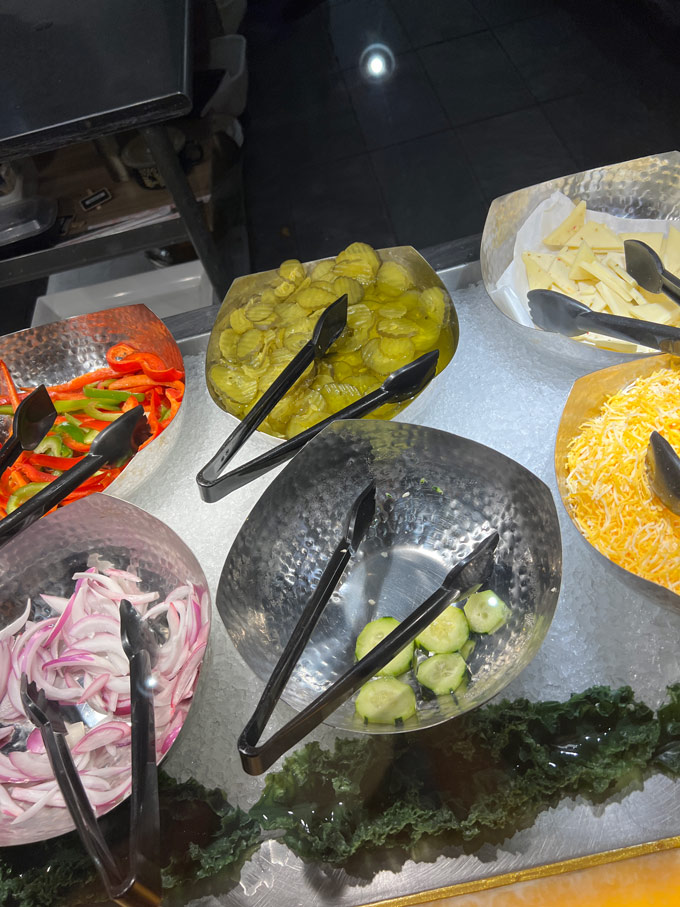 There were also lots of different hot dishes like pizza, stir fry, pasta and more.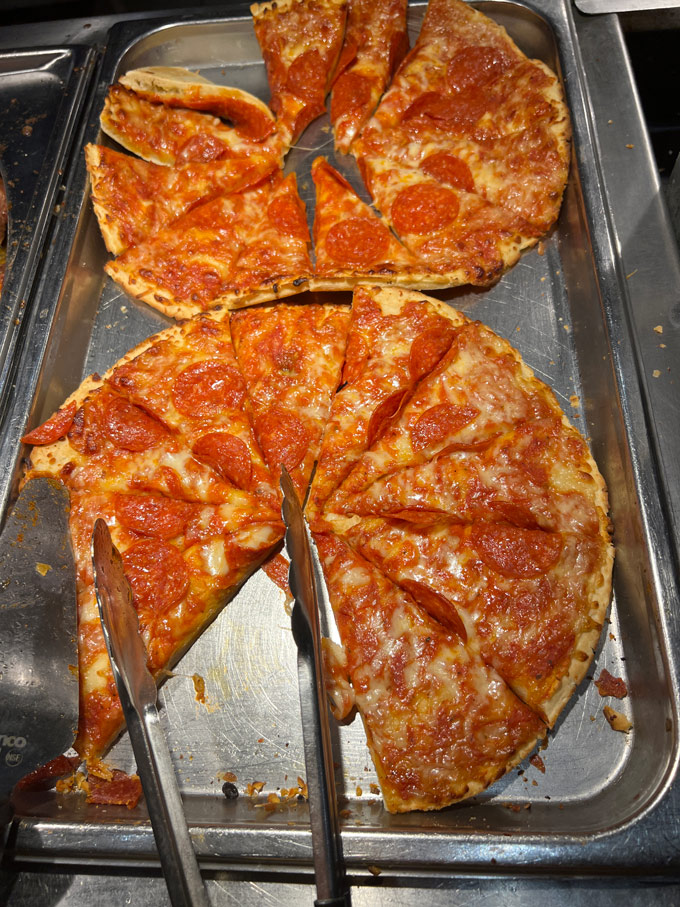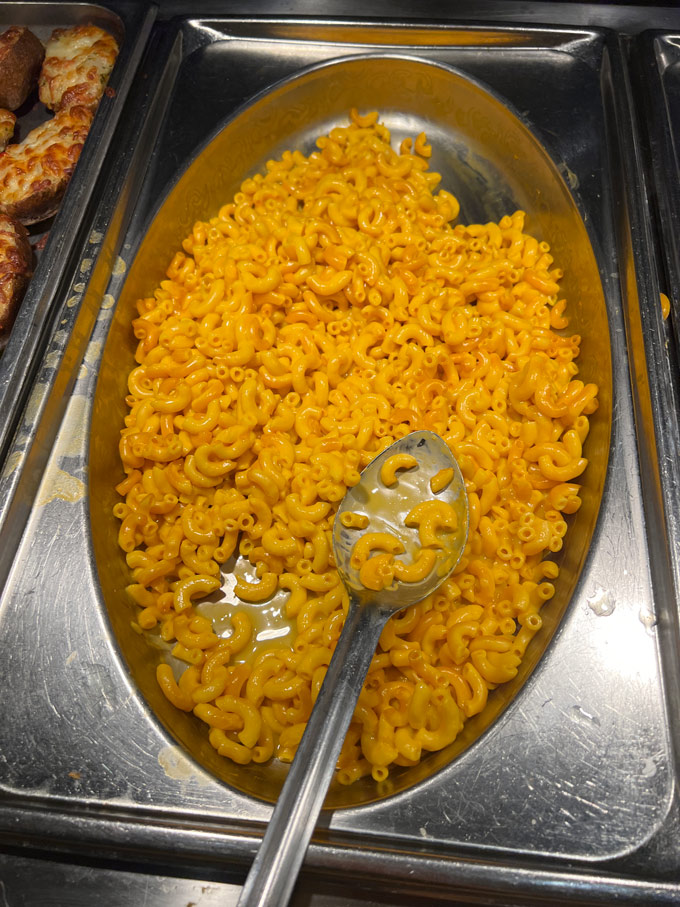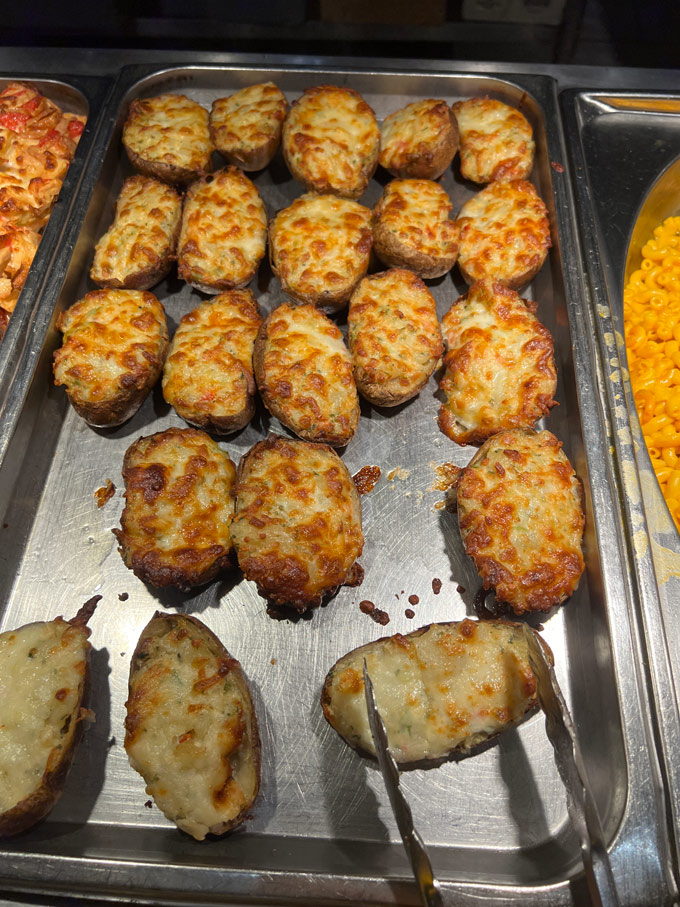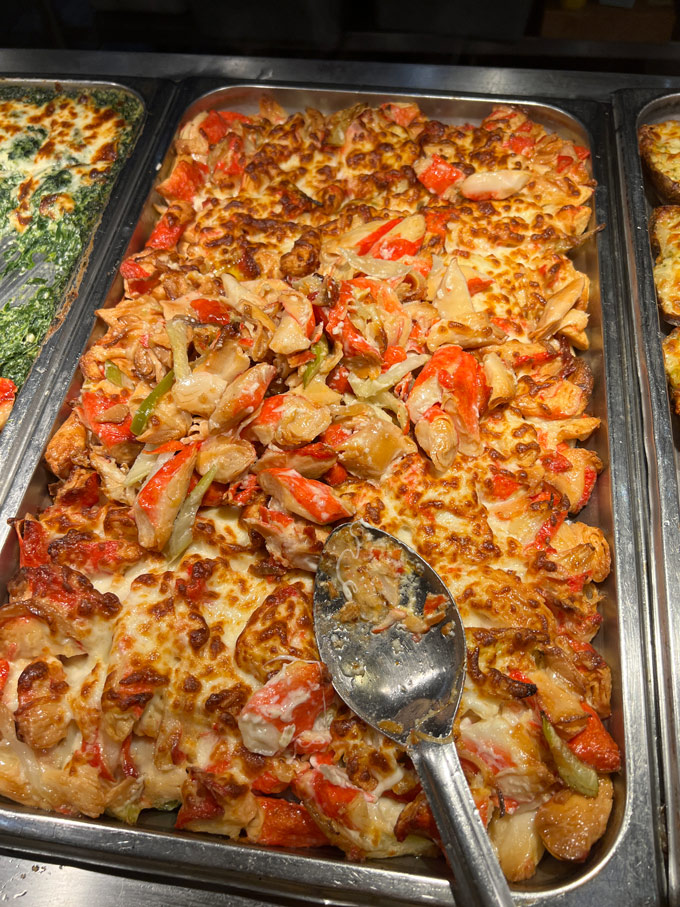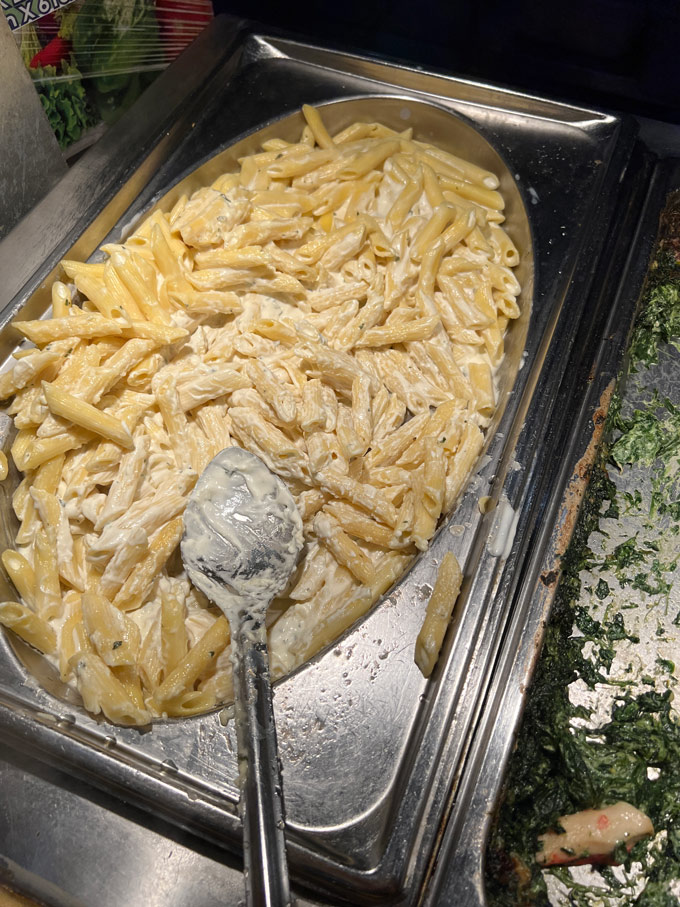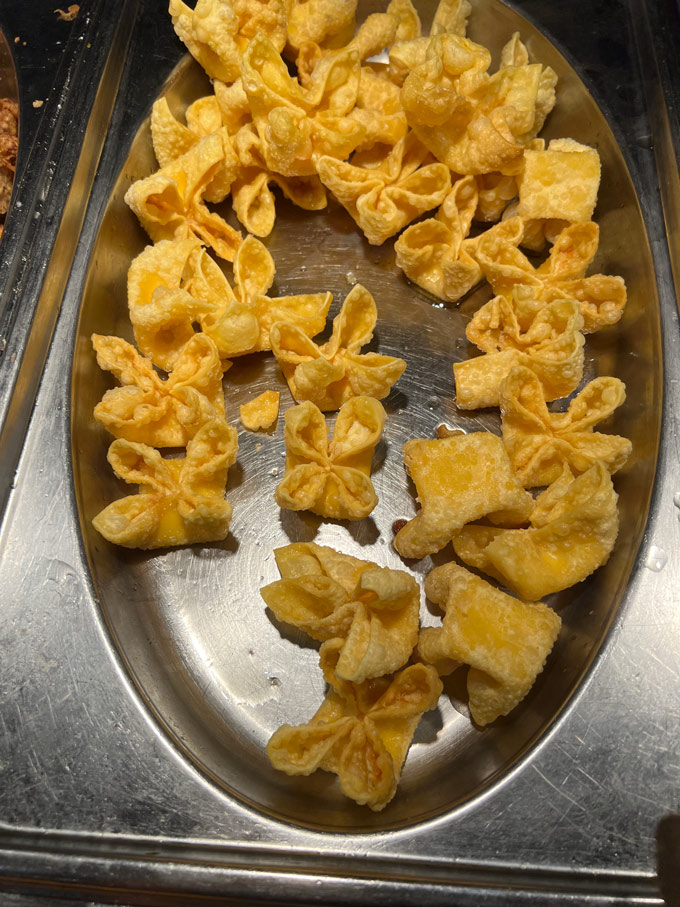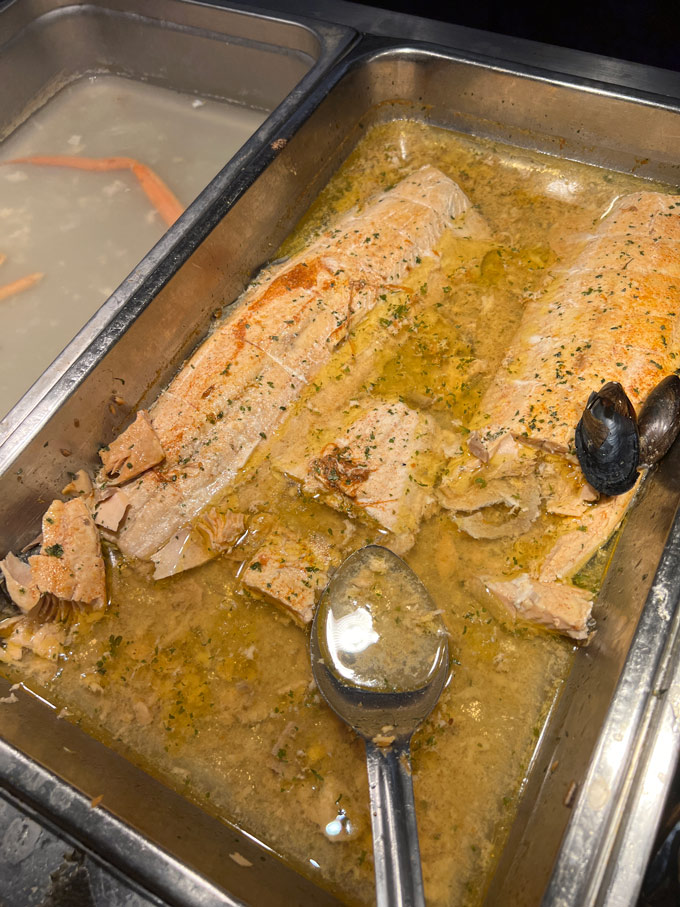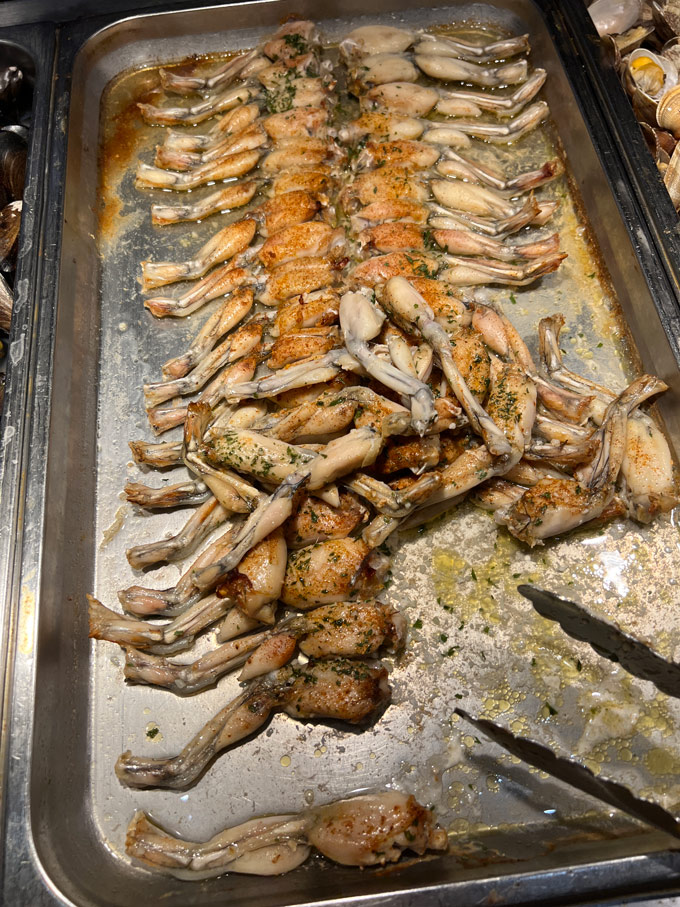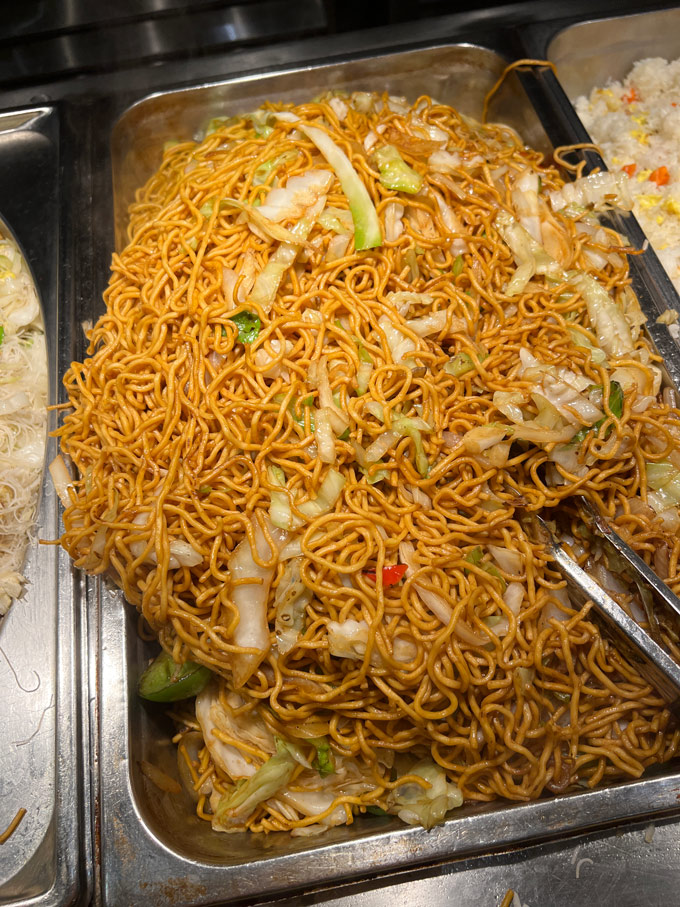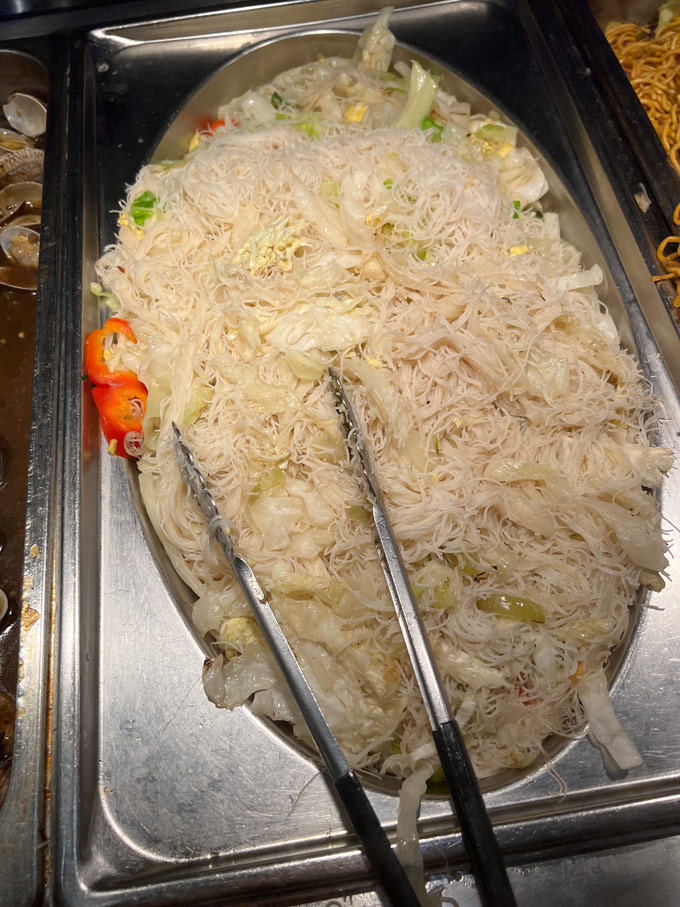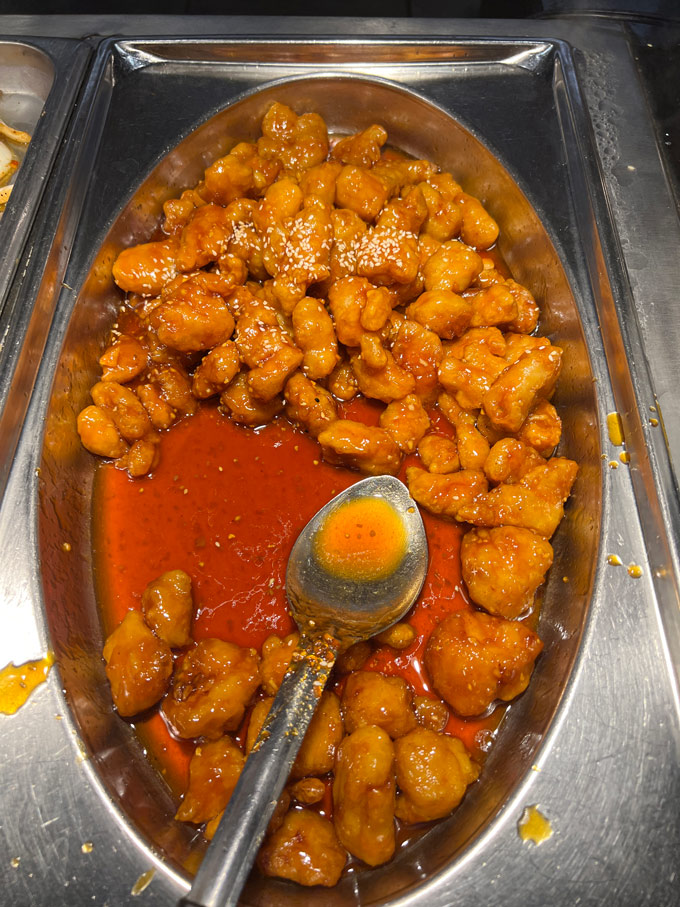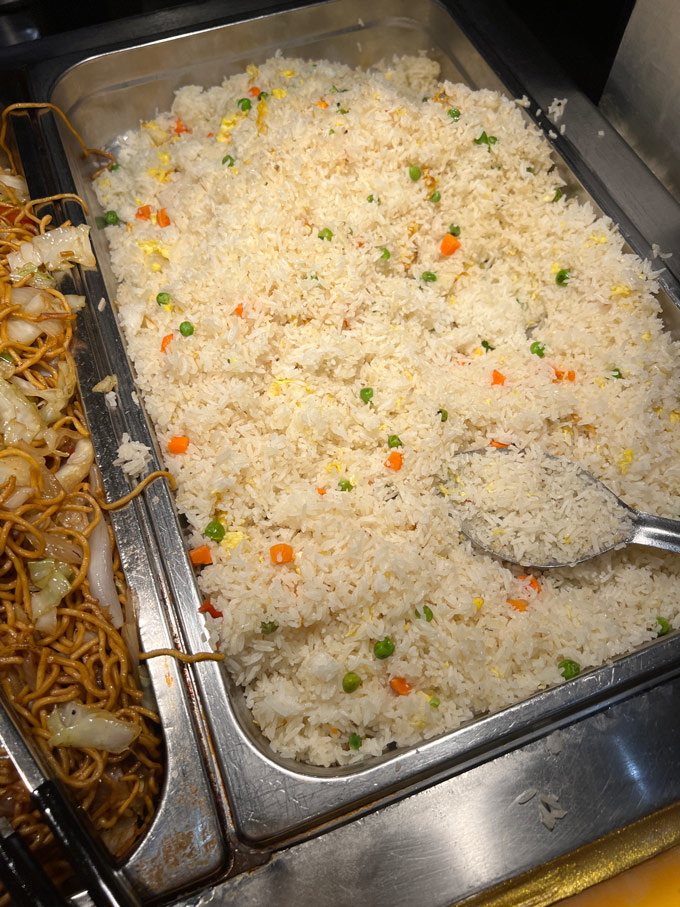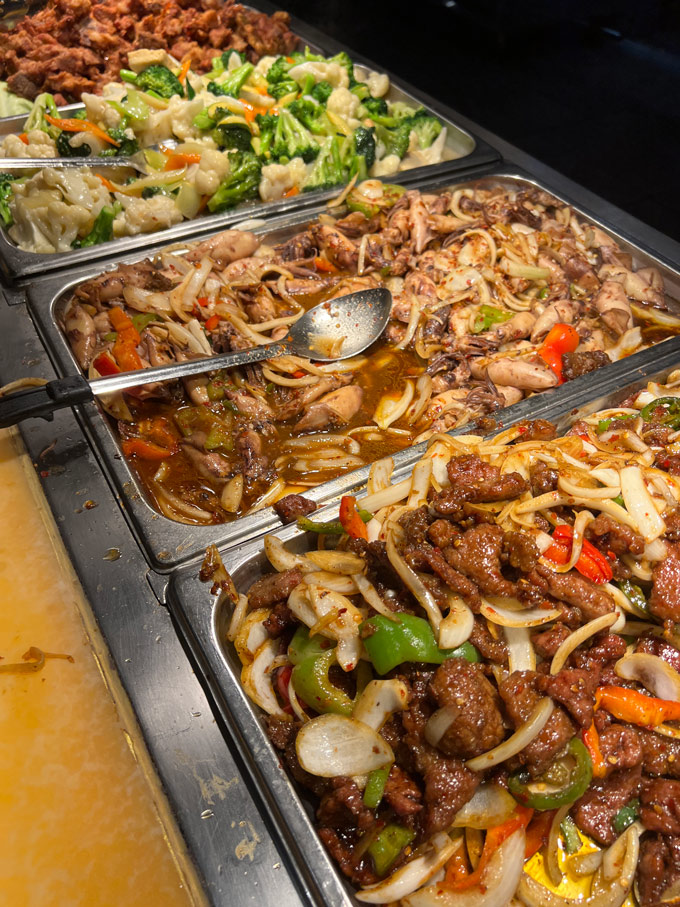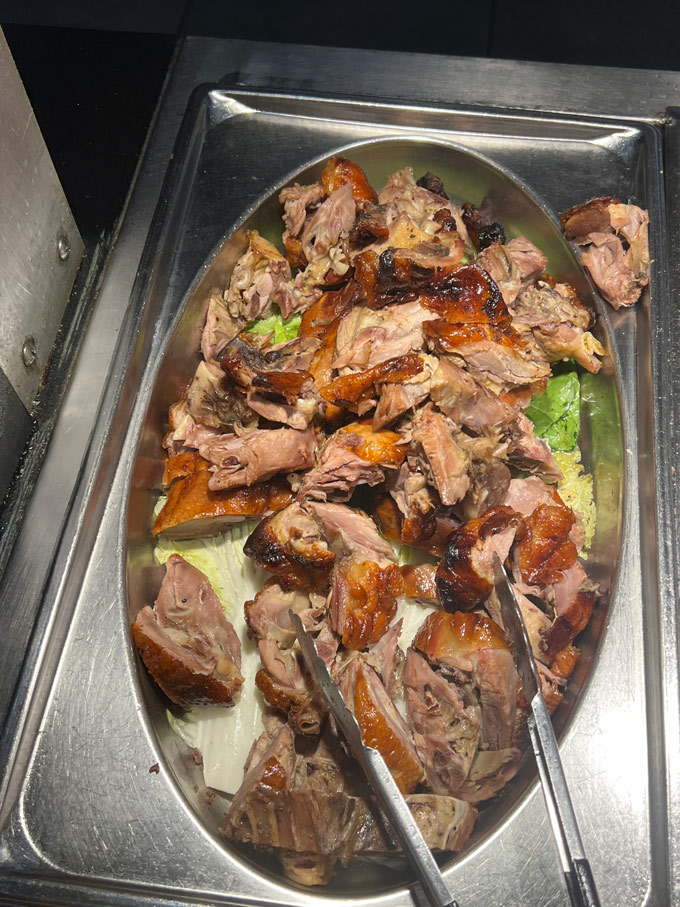 Unique dessert options included a chocolate fondue fountain; bubble waffle; cotton candy and a buildable shaved ice station with toppings like coconut jelly and grass jelly.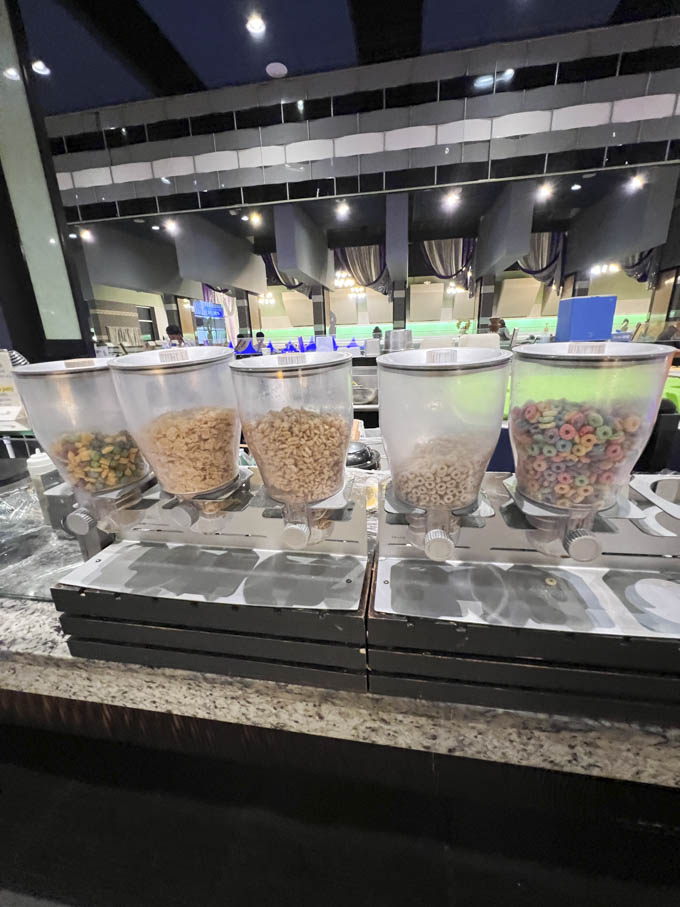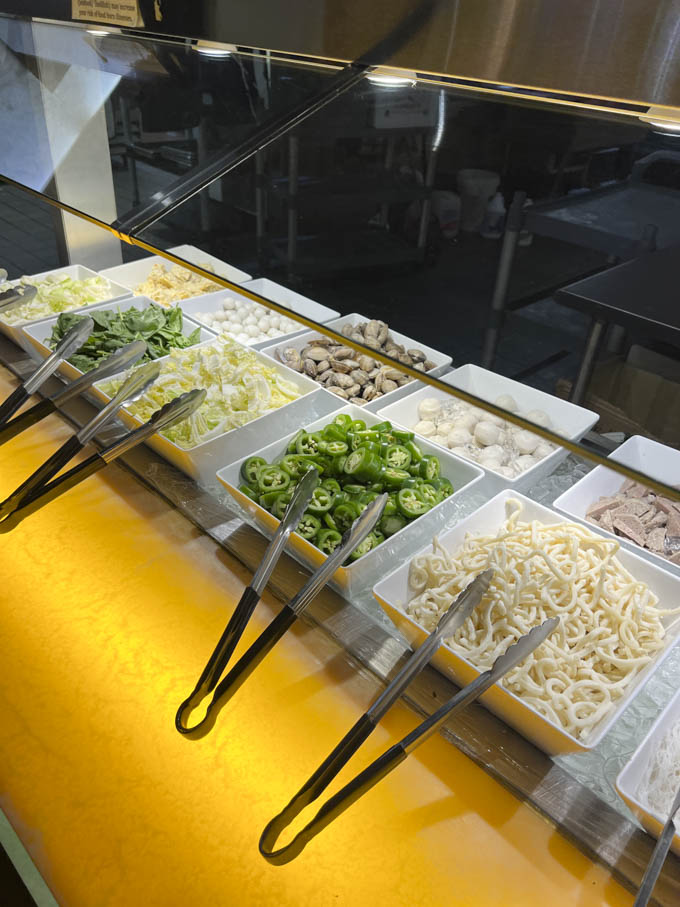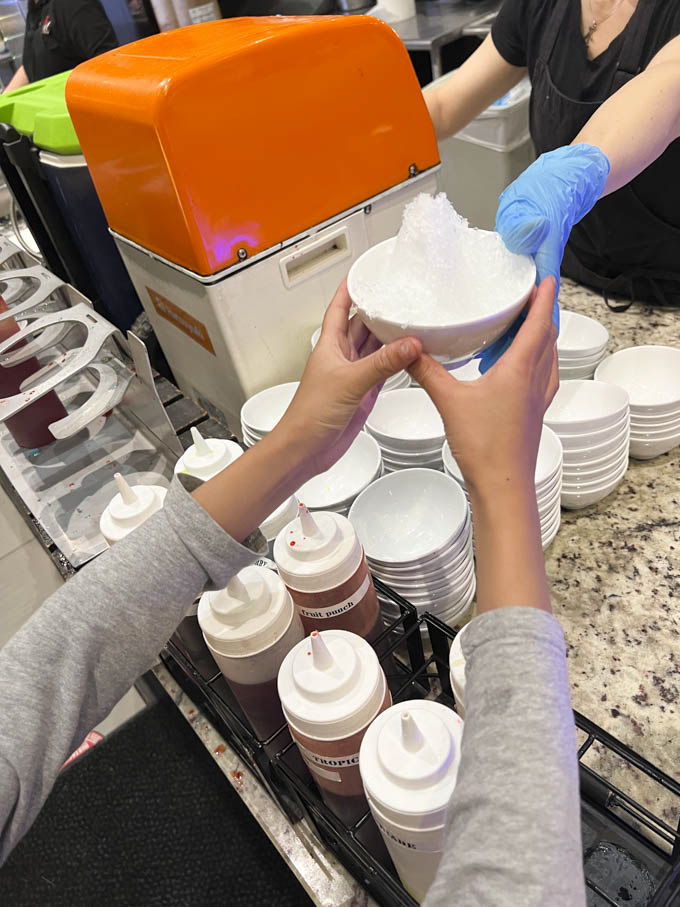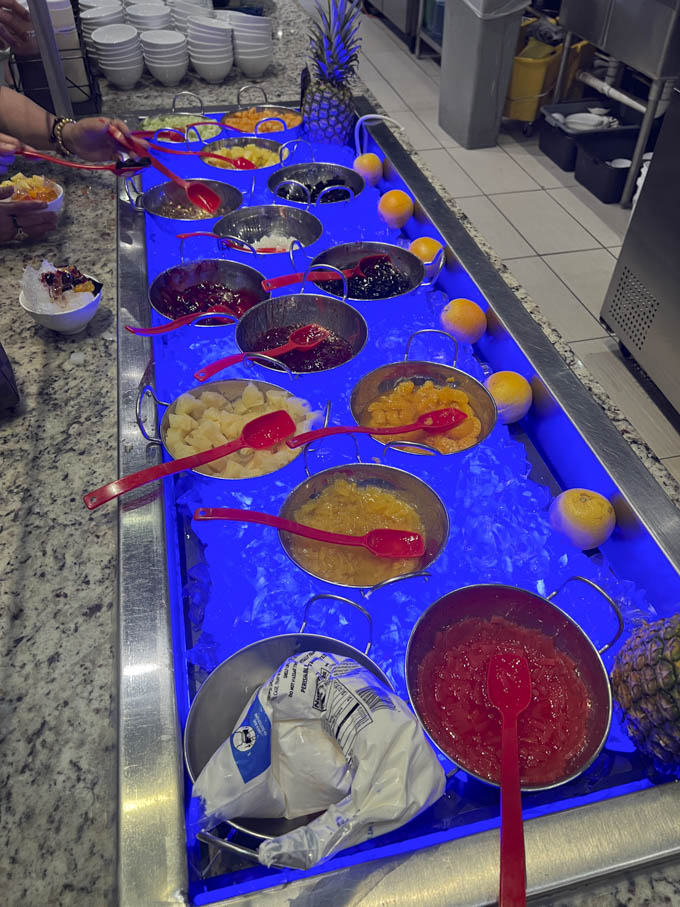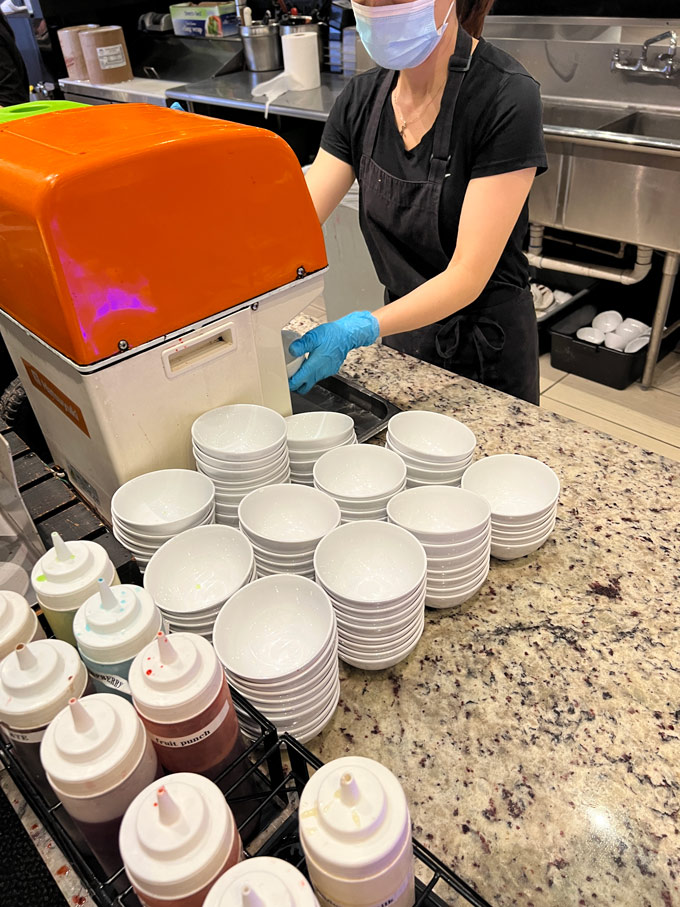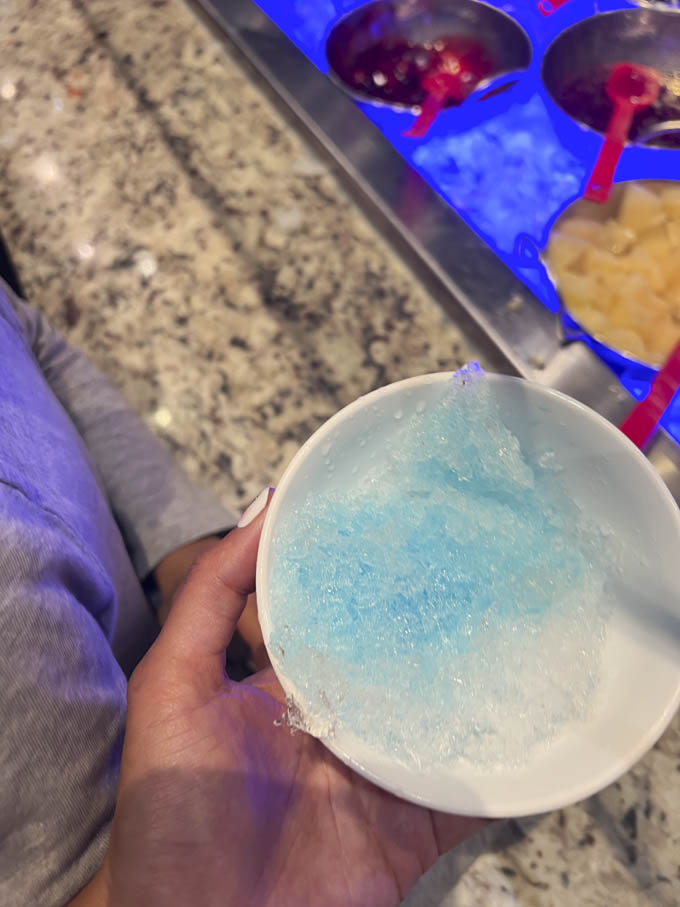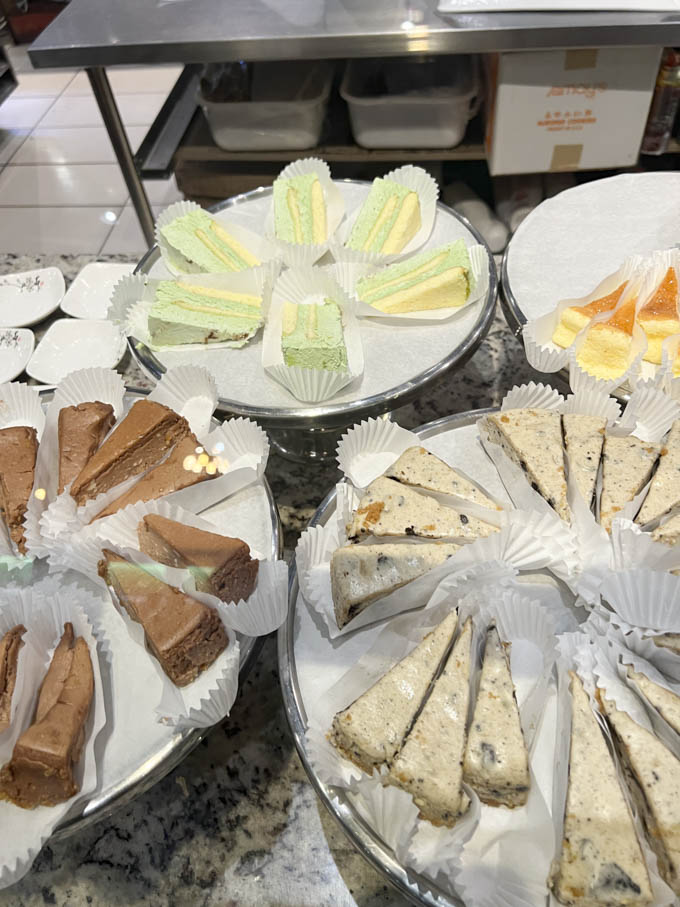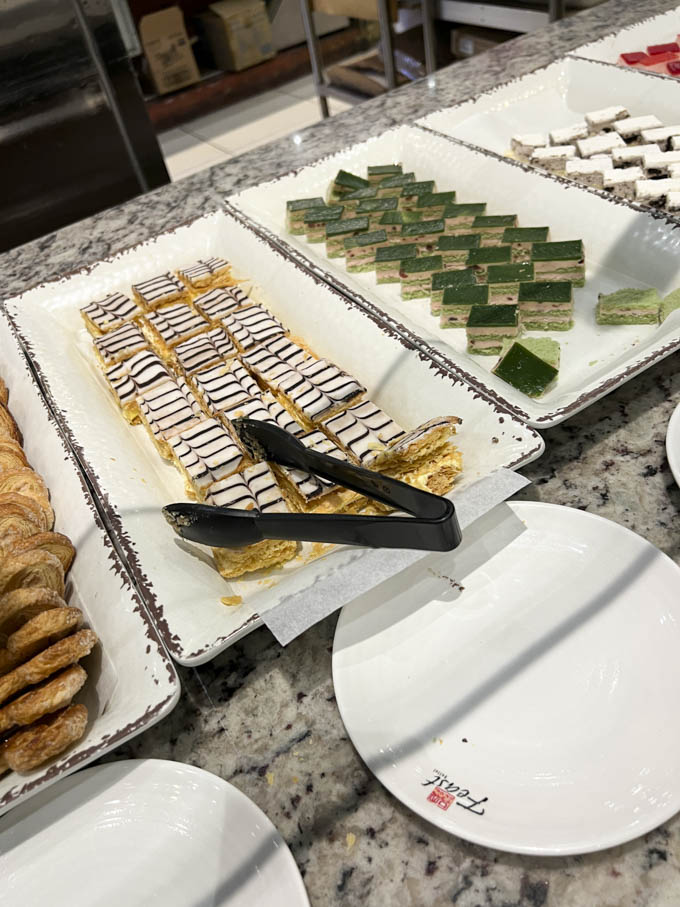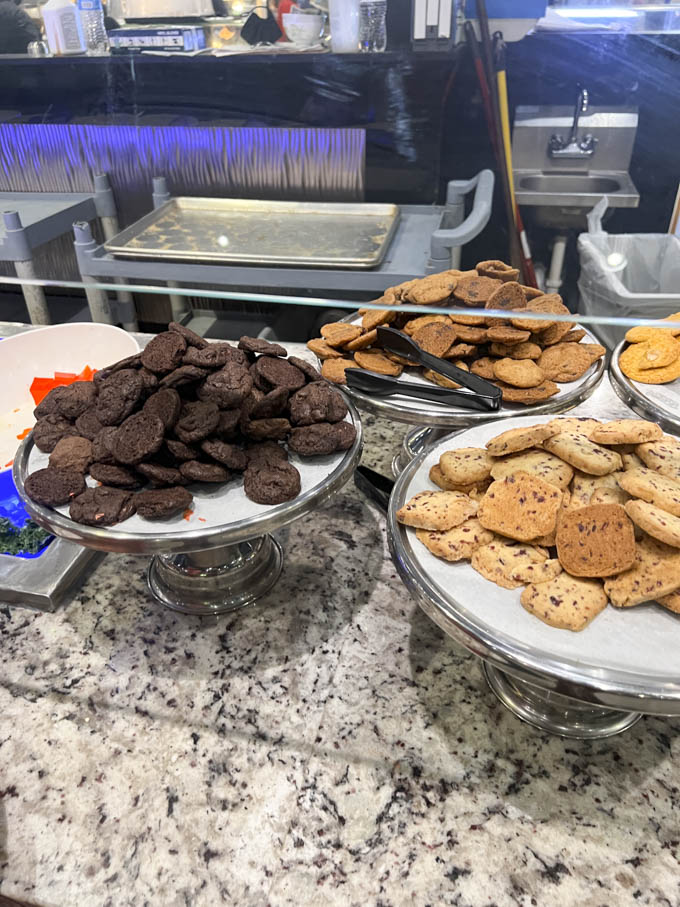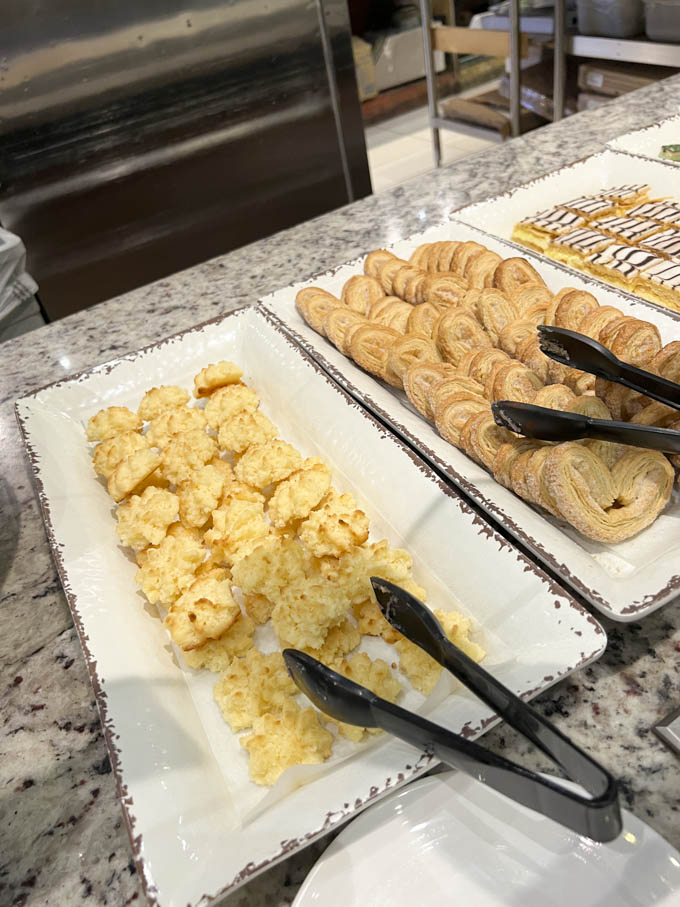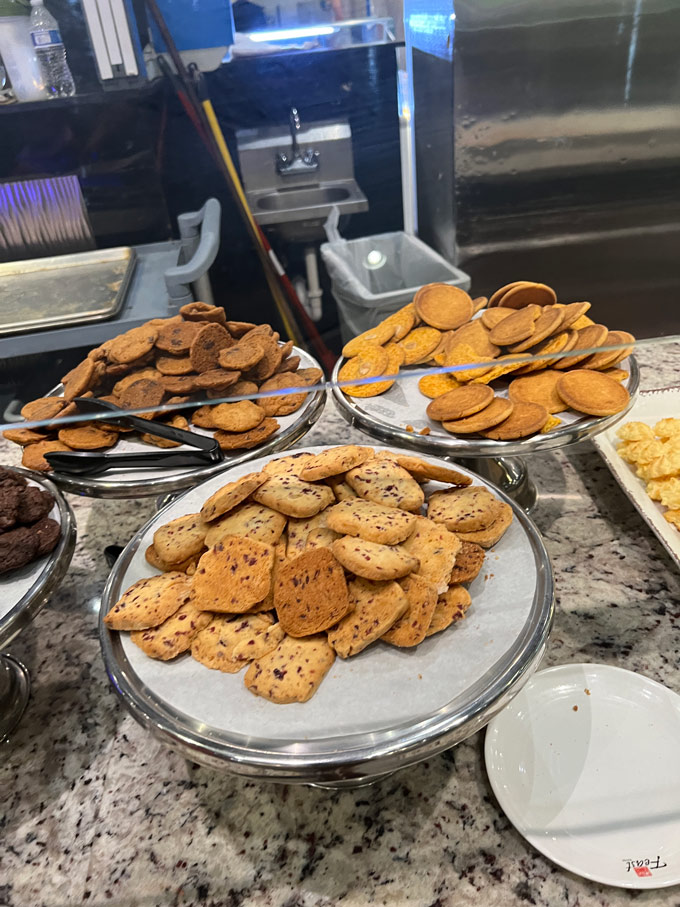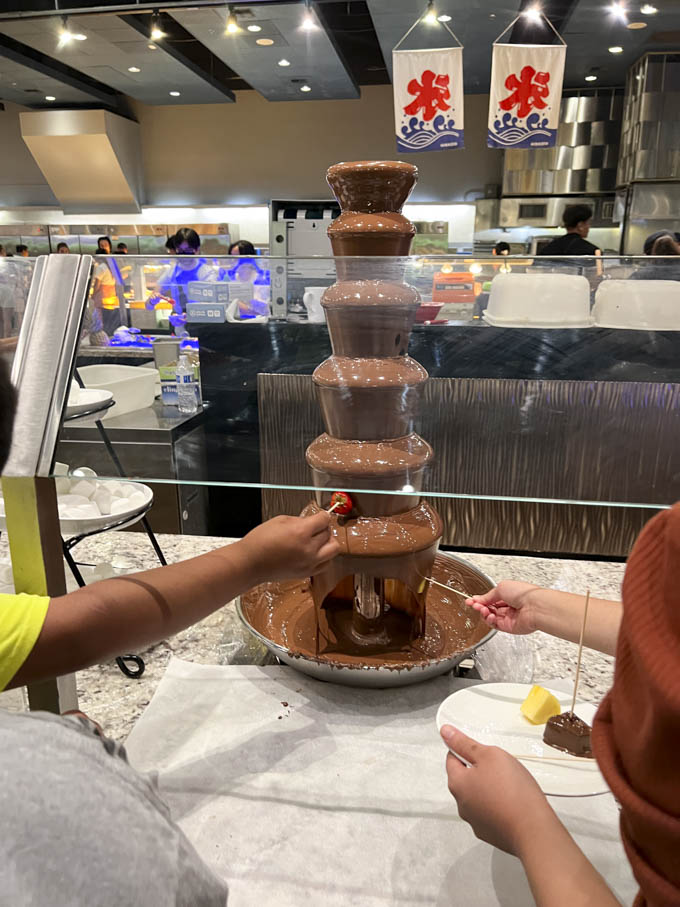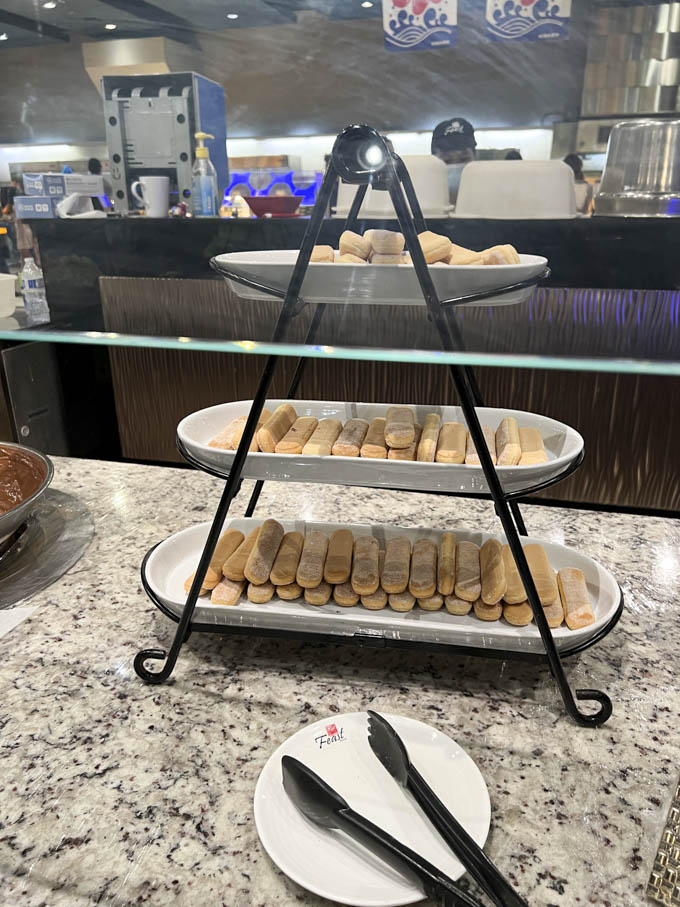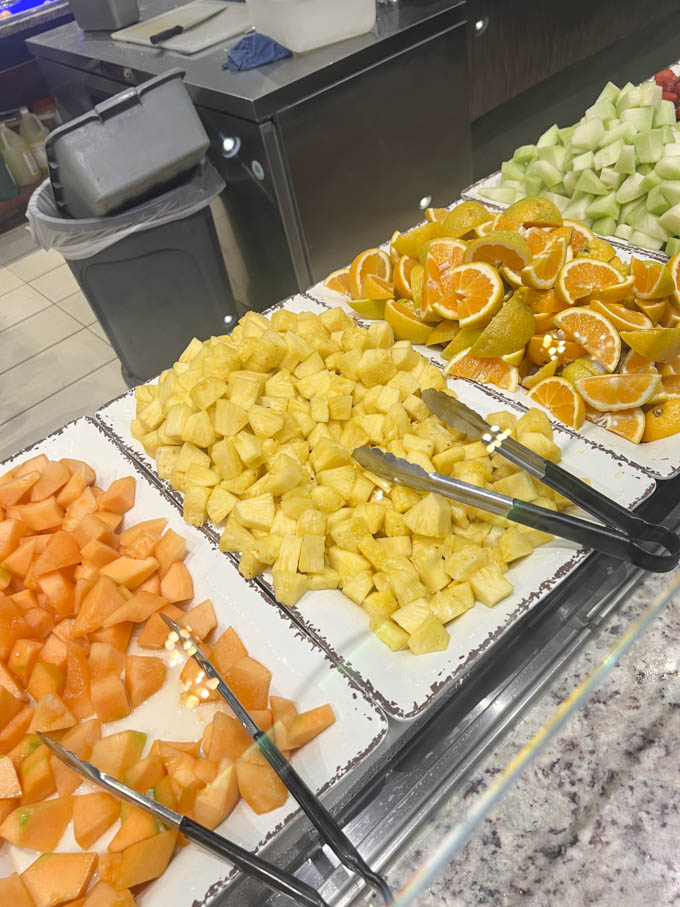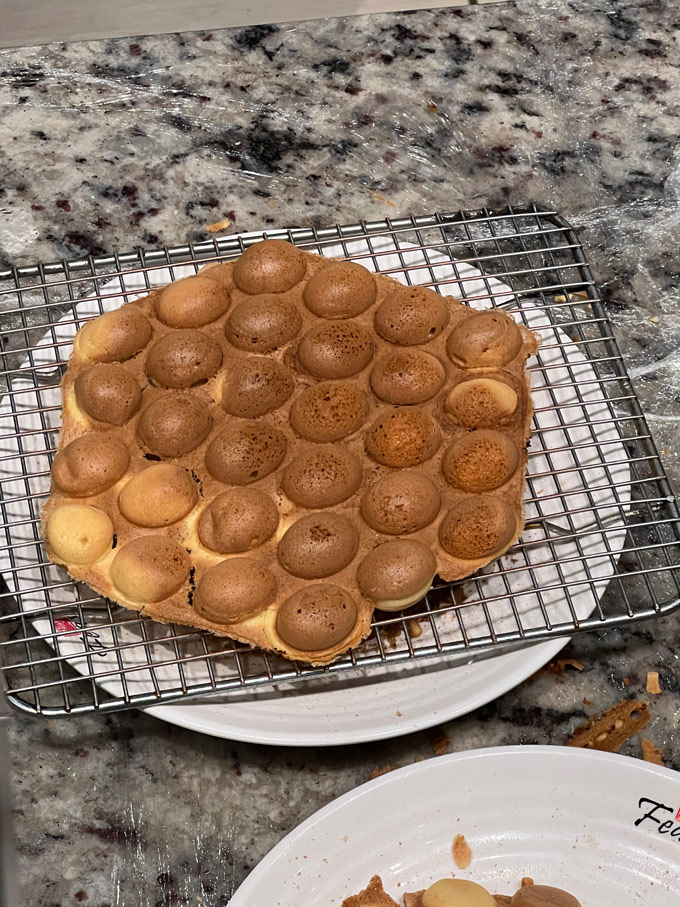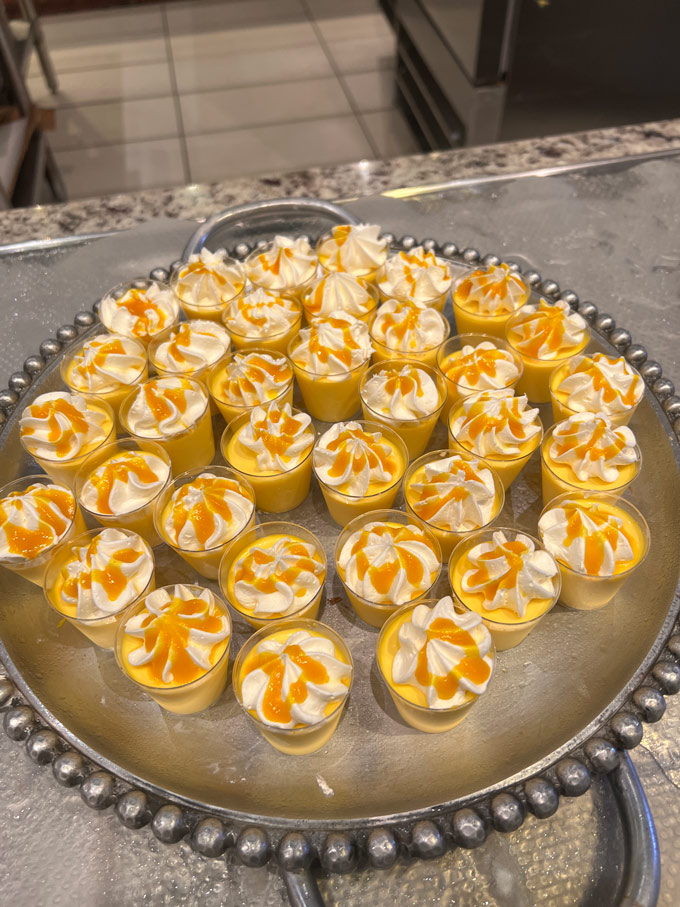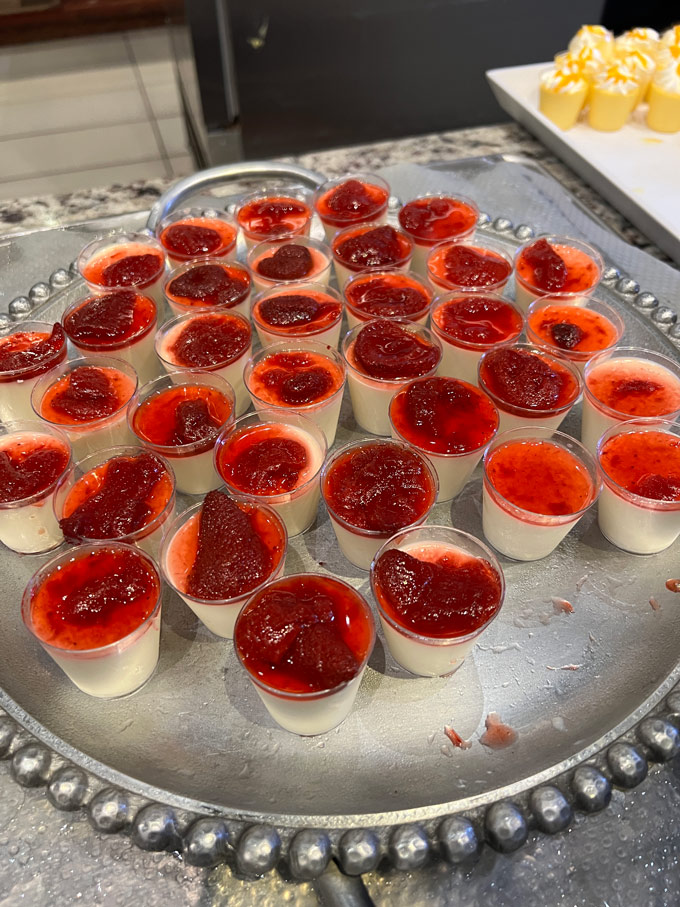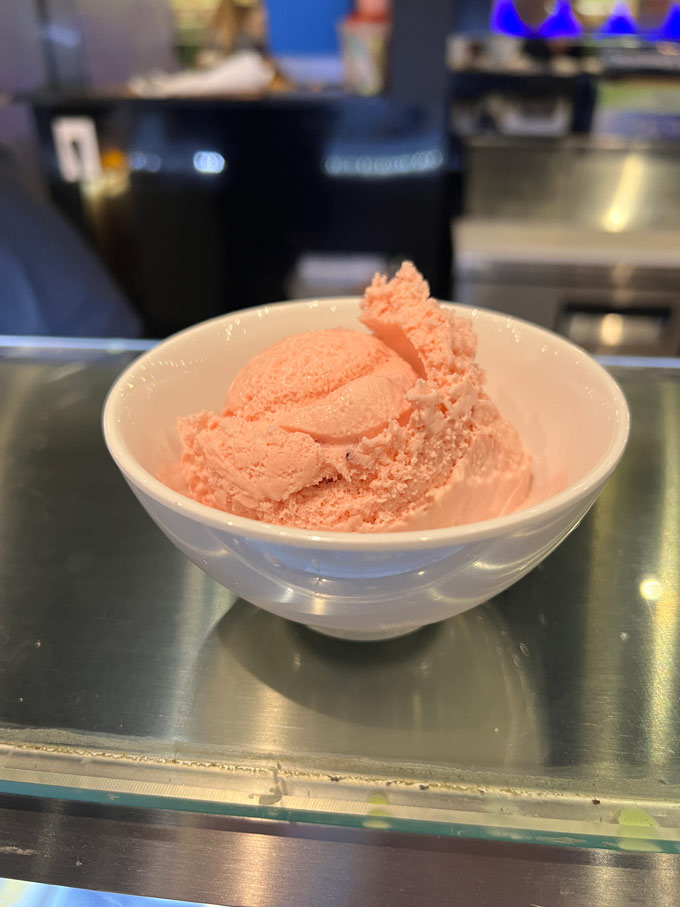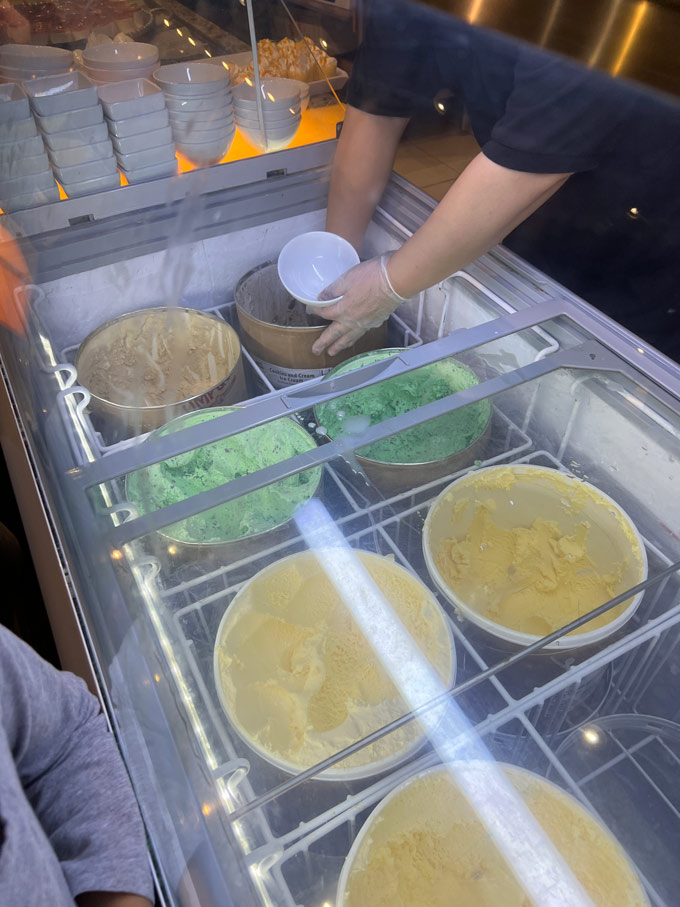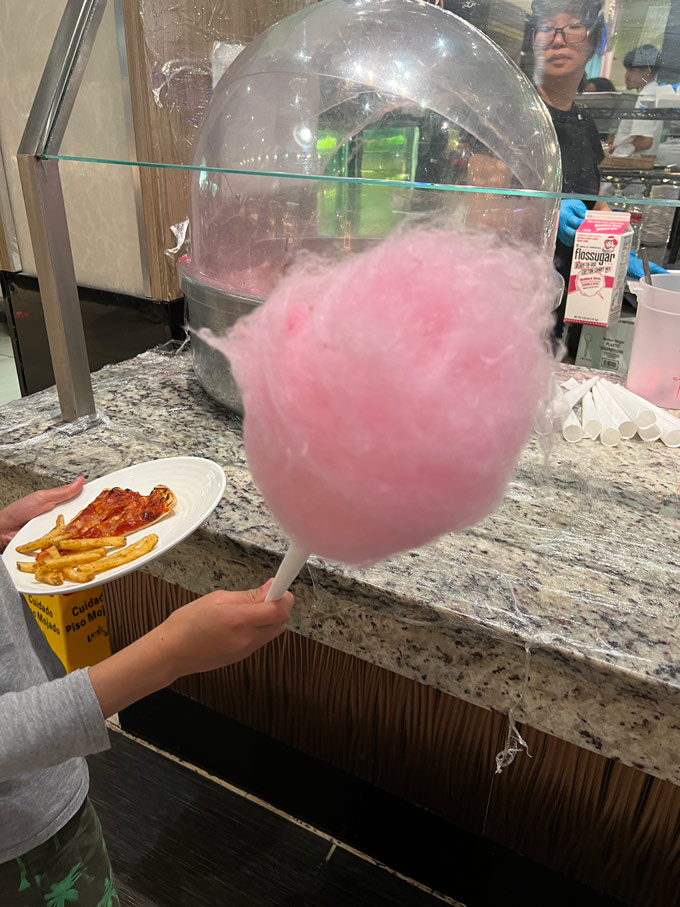 No waste
There are also signs to remind everyone to love food and not waste!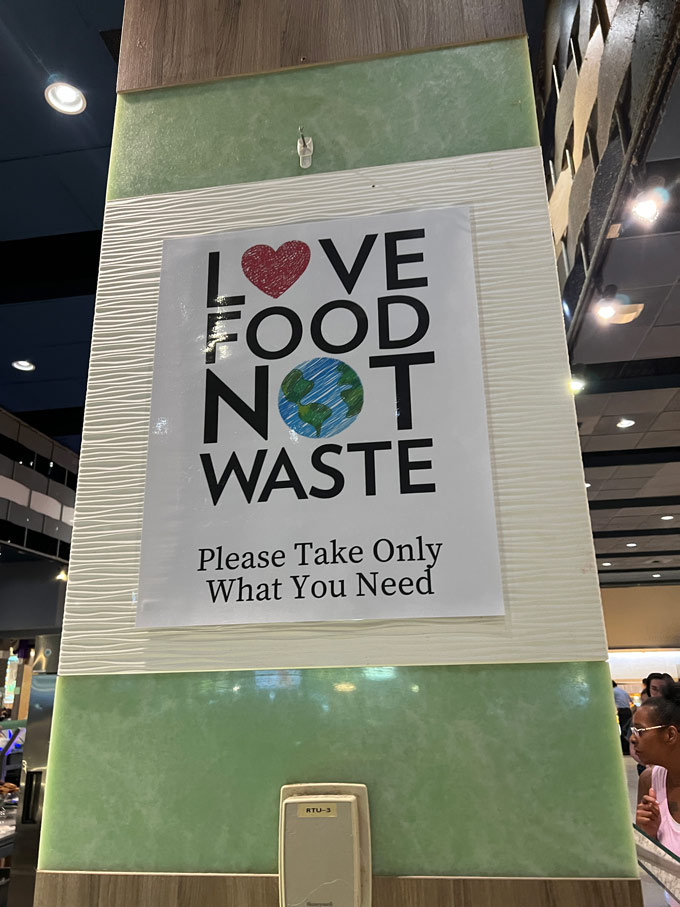 General impression
Overall the food was reasonable all things considered (like inflation and the pandemic). It is usually very well staffed with station attendants and staff who clean the dishes at your table. I would go back and recommend it.
485 Renton Center Way SW, Renton, WA
feastbuffetrenton.com
Sharing is caring!