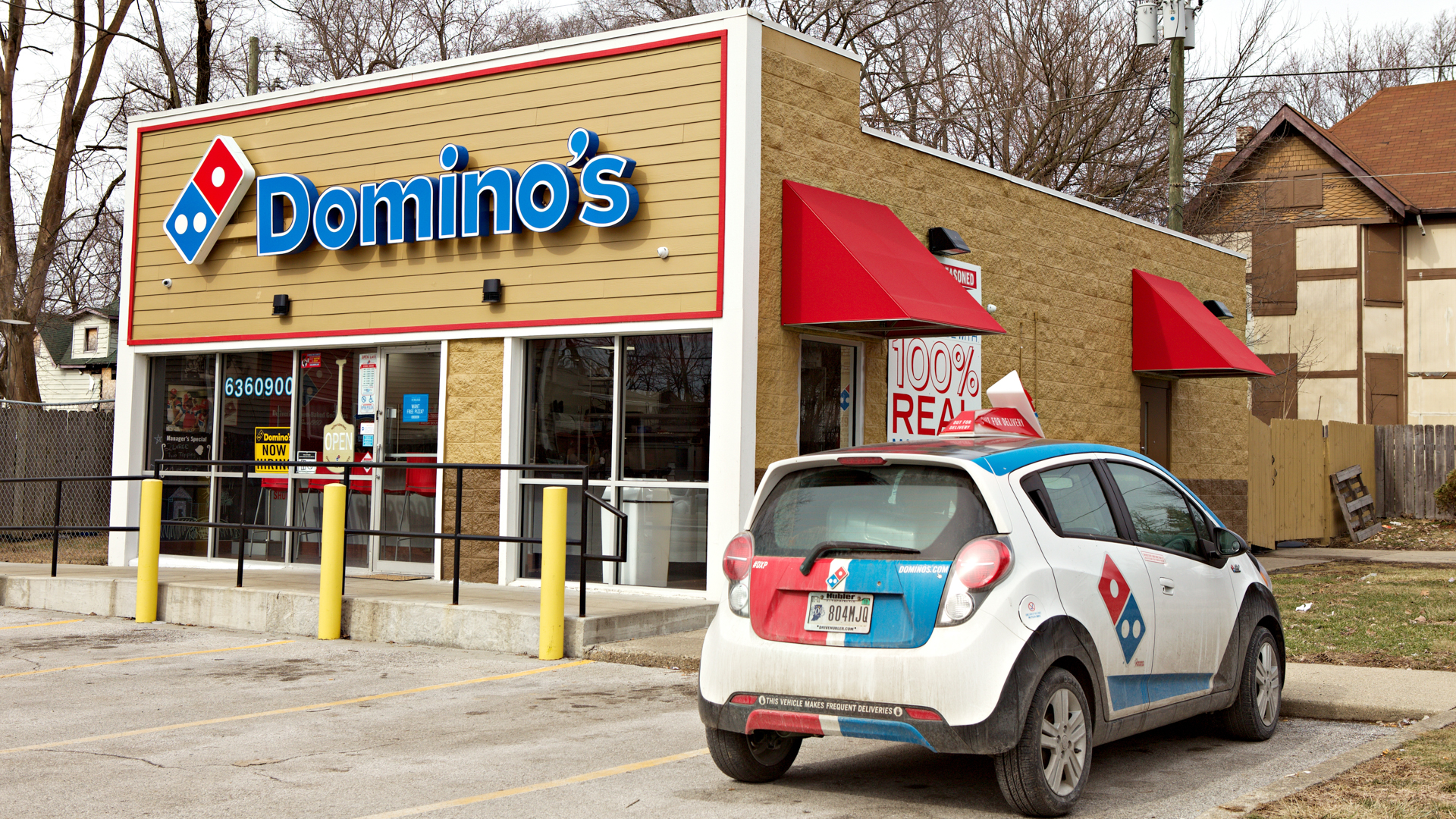 Fast food items you should never spend money on, according to employees
Matthew Schaefer / Shutterstock.com
While fast food is a great way to get an affordable meal quickly, sometimes these convenient meals aren't great value. Whether you're ordering Domino's or another quick meal, there are a few menu items that are bad bang for your buck – but by tweaking your order slightly, you can get an almost identical product for less.
Check Out: 8 Costco Frozen Foods That Give You the Best Bang for Your Money
Important: This Credit Score Mistake Could Cost Americans Millions
Read on to find out the best and worst deals — according to fast food workers themselves — plus trade secrets for big savings when looking for your next drive-thru fix.
Fast food items you want to avoid – and better alternatives
Fast food workers have seen a thing or two working behind the scenes, and their expertise gives them insight into which items have the best and worst value.
1. Panda Express: Shrimp
Beware of the portion restrictions fast food outlets like Panda Express have on their most popular dishes.
"I worked at Panda Express. No complaints about ingredients and food preparation, but don't buy prawn entrees if you really want to [get] a full meal," said a Panda Express employee noodlez5120 on Reddit. "They purposely use a small serving spoon to make it look like you're getting a lot of food. I believe it was [six] Shrimp per serving max was the policy.
Go for a different entree or don't be afraid to ask for more to get your money's worth.
Live Richer podcast: Parenting Hacks: Ways to score cheap school supplies this school year
2. Domino's: bread twists
Save a few bucks when ordering breads from Domino's by following this employee's advice.
"Please stop ordering our bread twists (unless you want the cinnamon ones)," Domino employee feelikekobe posted on Reddit. "You can order the Parmesan Bread Bites instead which have the same amount of dough in total for three dollars cheaper."
Save money with this ordering hack, as the parmesan bread twists are $7.99 and the 16-piece bites are $4.99.
The best deals you can get at fast food joints
Frequent fast food customers know ordering tips that will help you stretch your purchases and save money. Be sure to consider trying them on your next fast food run.
1. McDonald's: Take Surveys
While not technically food, this tip will help you save on every trip to the Golden Arches.
"Keep your McDonald's receipt and go to www.mcdvoice.com and complete their customer service survey, which takes less than a minute to complete," said Reddit commenter I_am_Partly_Dave. "Write the promotional code they give you on your receipt and use it the next time you go to McD's. It's good for BOGO or the cheapest item you order for free. I make it every time and haven't paid for a soda at McDonald's in years.
By taking surveys after every McDonald's ride, you can earn a free item on every trip, saving you $1.29 on an average drink or $1.79 on an average fries, whichever is less. dear you ordered.
2. Starbucks: make your own latte
While this money-saving tip might make you lose sight of Starbucks employees, it's a proven way to save a few bucks on your next coffee purchase.
Instead of ordering a large cafe latte for $4.45, make your own drink. Order a few shots of espresso for $2.95 in a large mug and head over to the counter to add your milk and sugar. While this hack, unfortunately, doesn't go drive-through, it's a cheaper way to make the drink you want with a little extra effort when buying from the store.
3. McDonald's: replace the sauce to avoid additional costs
Another easy way to save money at McDonald's is to follow this careful verbiage to avoid extra sauce charges.
"When I get a McDouble and want Mac sauce, I say under the ketchup for Mac sauce," Reddit commenter Afeazo said. "If they enter it that way, there's no extra charge, but if I say no ketchup and add Mac sauce, it will sound like extra."
Save 23 cents on every trip by ordering this way.
4. Chipotle: create your own burrito at home
Chipotle is known for filling its burritos and bowls to the max with loads of toppings for customers. Here's an easy trick to stretch their generous portions a bit more.
"Order a huge burrito bowl with tons of beans, fajita vegetables, lettuce, guacamole, cheese, sour cream, salsa, etc. as well as a pile of taco-sized tortillas. [This] makes at least four decent meals and it costs about $10," said a Chipotle employee timjasf on Reddit. "At Chipotle, you can ask for two tortillas with a burrito bowl for free."
Plus, if you're looking for a cheap bite to eat at this food stop, order any burrito or bowl with two toppings – like beans and cheese or beans and rice – and you'll be charged for both sides. , bringing your grand total to $1.94. Unfortunately, if you want three toppings in your burrito or bowl, you'll have to pay full price.
More from GOBankingRates