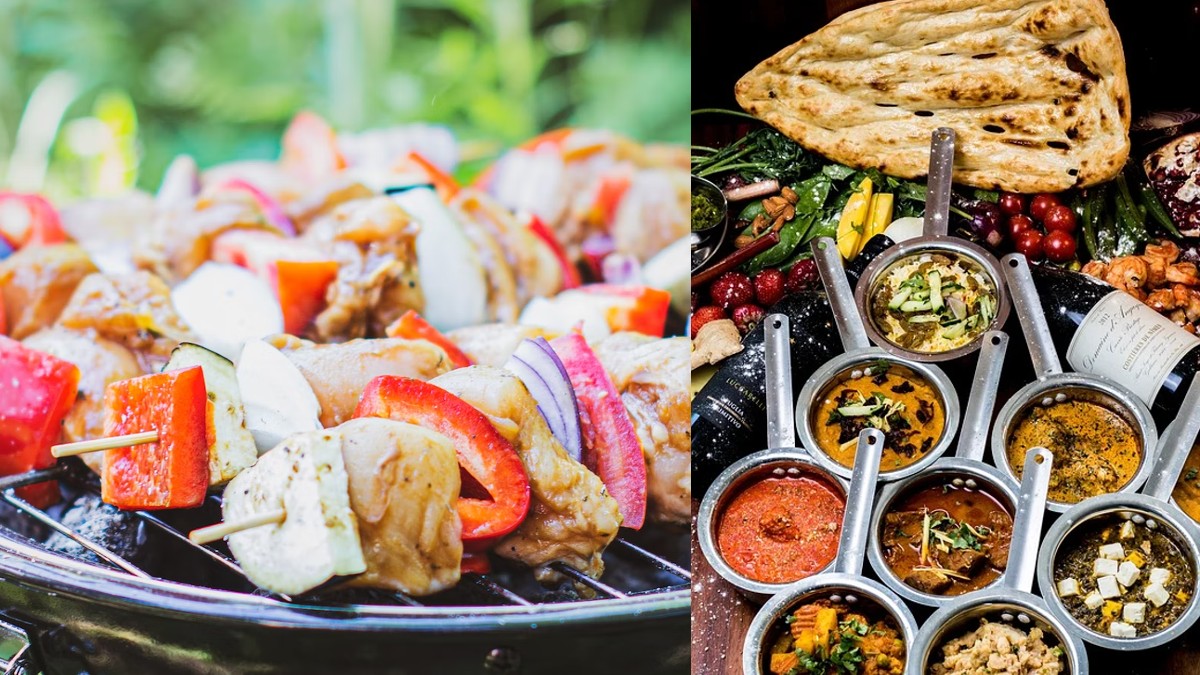 Enjoy UNLIMITED BBQ & Buffet with desserts just ₹630 at this restaurant in Pune
We foodies love to eat good food. For us, overeating is normal and dieting is an illusion. No wonder, the very utterance of the phrase "unlimited food" makes us jump for joy. And a restaurant that deploys such an offer can never escape our eyes. This time we came across a fancy restaurant in Pune where you can eat as much as you want at an affordable price. The all-you-can-eat buffet at Roti Shoti Aur Kebab Pune BBQ Restaurant includes 10 types of starters, 2 snacks from the live counter, 4 types of curries, roti or naan, 2 types of rice and 3 types of desserts. You can have unlimited quantities of these dishes by paying just ₹630.
Also Read: This Delhi Food Joint Serves UNLIMITED Kathi Kebab Kulcha at ₹99
Throat on unlimited amounts of Malai Paneer, Mushroom Banjara, Moong Halwa and more!
Located next to Natural's Ice Cream at Shivajinagar in Pune, Roti Shoti Aur Kebab serves the best buffet in Pune. The dishes are healthy and absolutely irresistible. The menu keeps changing from time to time. Some dishes included in the unlimited menu are Paneer Tikka, Mushroom Banjara, Alu Hariyali, Mohri Batata, Pasta, Patthar Ke Paneer, Malai Paneer, Veg Korma, Alu Bhindi and Thai Curry among others. Desserts include options like Moong Halwa, Aamrakhand, and ice cream.
Also Read: Enjoy Unlimited Misal Only For ₹108 At This Restaurant In Bhavdhan
Soak your throat with refreshing mocktails
Roti Shoti Aur Kebab is a purely vegetarian restaurant and offers a plethora of finger-licking vegetarian dishes. If you want to soak your throat, you can choose from their refreshing mocktails. These drinks do not come with the buffet. You can order them separately. The restaurant has a cozy lounge area, ideal for a family outing. The buffet hours are from 12:30 p.m. to 3 p.m. and from 7:30 p.m. to 10 p.m. Also keep an eye on the restaurant's Instagram handle for their updated menus. Until then, enjoy this virtual tour of Pune from the comfort of your couch: