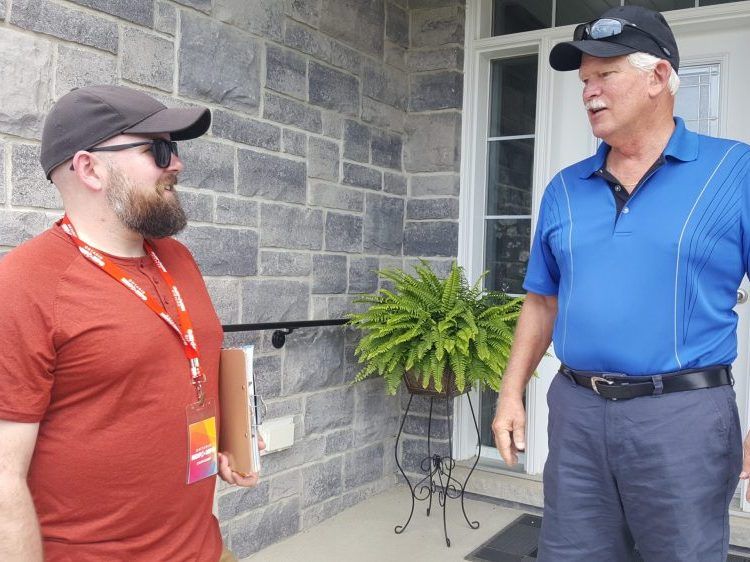 CHATHAM-KENT-LEAMINGTON: Buffet of Unexpected Twists Riding the Erie Coast
Content of the article
This is part of a series of riding profiles for the London area ahead of the June 2 provincial election:
Content of the article
CHATHAM-KENT-LEAMINGTON
THE CIRCULATION
Formerly known as Chatham-Kent-Essex and renamed in the 2012 redistribution, the constituency comprises all of the former county of Kent south of the River Thames, plus the townships of Chatham, Leamington and Mersea within the county neighbor of Essex. Agriculture, manufacturing and food processing are among the main economic drivers of the region.
ELEPHANT(S) IN THE ROOM
There are two – for both Progressive Conservatives and Liberals, making the race a regional staple. The Tories, leading Leamington civic politician Trevor Jones, had expelled the constituency MPP Rick Nicholls of 11 years from their caucus for refusing to take a COVID-19 shot, only to see him run this times for a rival party that has come to the right political level. The Liberals – in a constituency that produced a minister for them a generation ago – entered the campaign without a candidate, then found one, Alec Mazurek, then voted him out after anti-gay slurs he posted on Facebook as a teenager emerged, then replaced as a last-minute replacement, Audrey Festeryga. She pulled out days later, amid NDP allegations that signatures collected for the booted candidate's nomination papers had been recycled for her. At the end of the line ? One of the three major parties has no potential MLAs behind the name on the ballot, and another is trying to defend the constituency without the name recognition advantage that a veteran legislator brings to the race.
Content of the article
HOTTEST ISSUES

Affordability and inflation issues loom large in the riding, as they do elsewhere in southwestern Ontario. Soaring housing prices are putting home ownership out of reach for many. Another concern in the wake of the COVID-19 pandemic is the future of healthcare and long-term care. Wind power, a contentious issue in previous elections in the constituency which is home to many giant wind turbines, still draws criticism, particularly in an area of ​​North Kent where some residents fear vibrations from wind towers could affect the well water quality. Another major problem is flooding and erosion along the constituency's shores of Lake Erie, along with the high cost of remediation.
RUNNING
(RETIREMENT) Audrey Festeryga, Liberal
Trevor Jones, CP
Rhonda Jubenville, New Blue
Brock McGregor, NDP
Rick Nicholls, Ontario Party*
Jennifer Surerus, green
*MPP in the last legislature