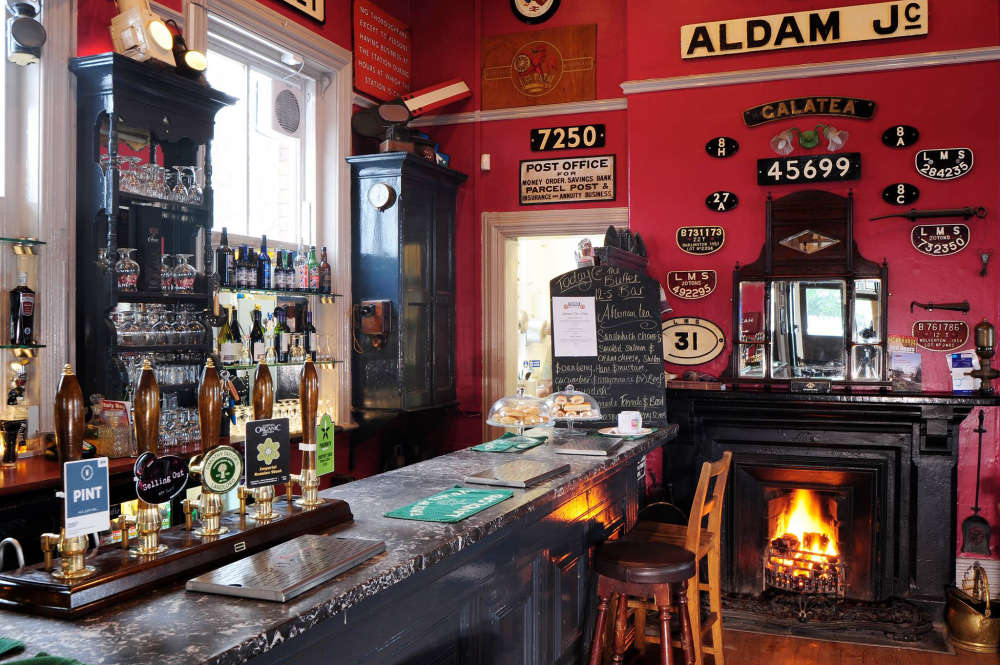 Buffet Bar is planning a good rail time for everyone to mark the 10th anniversary – Quest Media Network
In September Stalybridge Buffet Bar will be celebrating 10 years of being part of the Beerhouses family and to celebrate they are planning a four day celebration.
The famous Victorian buffet bar has seen a lot in its 137-year history, but after the last few years, it's time for a little fun.
From Thursday 15th September to Sunday 18th September there will be a host of things going on including a big celebration party on Friday with Tameside Radio, Street Food courtesy of RAD Burgers Manchester, Big Prize Play Your Cards Right and a charity raffle.
Events continue throughout the weekend with events to be confirmed, but a return of black polka dots is on the way.
As you would expect from the Buffet Bar, there will be a fantastic range of craft beers, cask ales and ciders. After all, they've been featured in the Good Beer Guide more than 30 times and are the current region's pub cider of the year.
Barry Shaw, Operations Manager for Beerhouses, is proud to celebrate 10 years as guardians of the Buffet Bar.
He says the whole team were eager to celebrate the milestone in style and as such the events being held are largely the brainchild of all pub staff.
"We are delighted that after very difficult years, the Buffet Bar is still going strong thanks to the efforts of our staff who ensure that the standards and service that keep our loyal customers coming back are maintained.
"The Buffet Bar may have a traditional look with many features unchanged since 1885 as well as a great history, but we always have our eye on innovation and we always adapt to what people want.
"In addition to premium craft and cask ales and real cider, all sourced from independent suppliers, we offer a wide range of wines and spirits. Maintaining high quality while supporting independent breweries and distillers is extremely important for us, just like adapting to the wishes of our customers and this celebration is all that.
Keep up to date by checking out the Stalybridge Buffet Bar on Instagram, Twitter and Facebook.
Find out more about the Tameside Reporter
Click here for more latest news
Click here to read the latest edition of the journal online
Click here to find out where you can get a copy of the newspaper