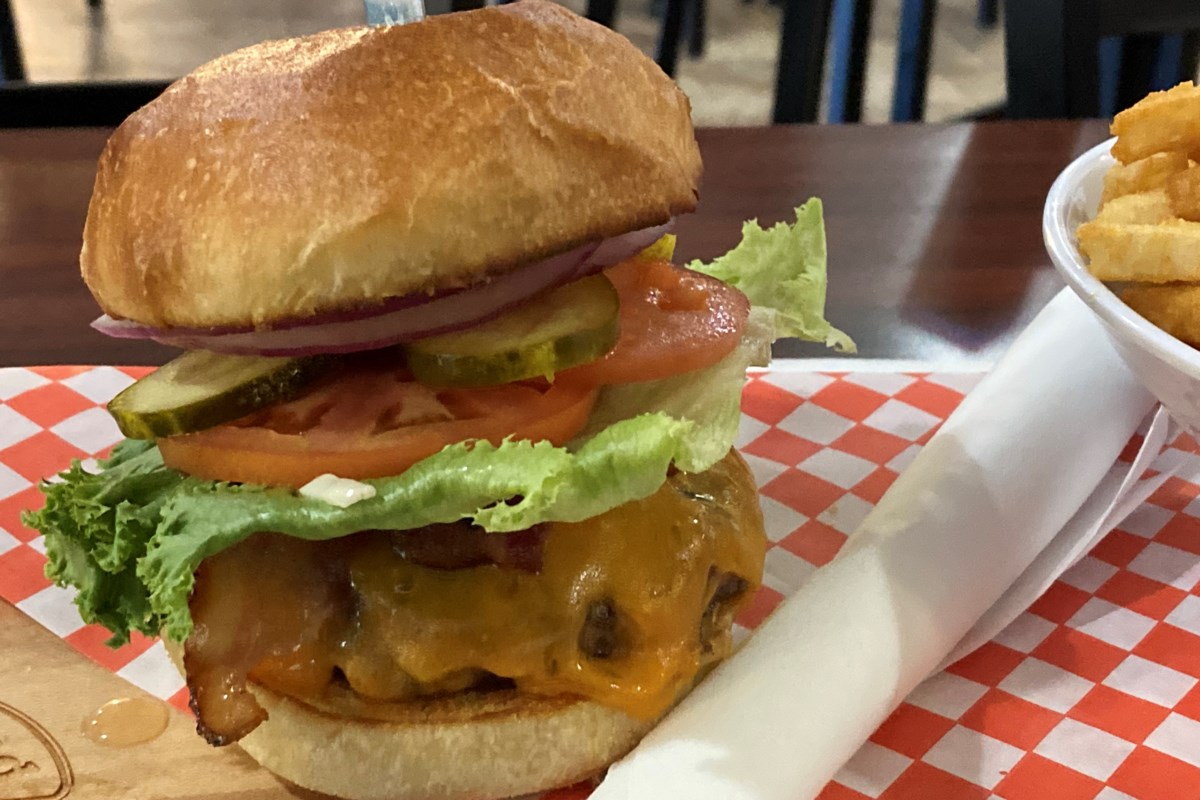 Beef n' Brand is proud of its Sunday brunch buffet
Anyone who has been around North Bay long enough will remember Beef n' Brand Bar and Grill when it was located at the Fisher Street Mall.
Over the years, the restaurant has changed hands several times.
The local family restaurant, now located on Pinewood Park Drive, continues the longstanding tradition of serving delicious food in a comfortable and relaxed environment.
"I don't just serve food, I serve nostalgia on a platter. The recipes are 40 years old and I can say they have proven themselves," said new owner Les Joseph.
"We are a cross between a restaurant and a franchised bar-grill. We provide the comfort food North Bay is used to, at a more affordable price.
Guests can start their day with a standard breakfast Monday through Saturday from 7:00 a.m.
But that's just a taste of the phenomenal Sunday brunch buffet served from 10 a.m. to 2 p.m.
"It's back based on demand from people requesting the return of the brunch buffet."
Joseph is particularly proud of the many buffet options, which the owner describes as a healthy mix of breakfast and lunch dishes.
"We have eggs Florentine, eggs Benedict and we have the standard meats like bacon, ham and sausages. There is also an omelet station where customers can choose the ingredients they want for their omelet and someone will cook the omelets for them at their request," Joseph explained.
"And we also have a carving station where sometimes there will be ham or roast beef or brisket and lots of salad options. Fruit salad is also on the menu and lots and lots of desserts.
Joseph says the key to his buffet is that no two Sundays are the same.
"Every Sunday we change what we can, except of course the basics. That way if you come every Sunday you still have a variety of things to try that you didn't do the week before. We try to stay away from the consistency of a boring buffet and have a few more options.
"Our chef Rob Hough is a very adventurous guy and comes up with some pretty interesting food for the buffet."
This Sunday, Hough offered an inside round roast and beef brisket.
"We have three starters, it's usually a chicken, a beef and a pasta dish. This week it's beef bourguignon, then we have pasta burrito and a chicken in a white wine cream sauce.
The cost is $21.95 for adults, $18.95 for seniors 65 and over, and $12.95 for children. Prices will of course vary on special event days, such as Mother's Day and Father's Day "because the menu will include much more expensive items."
The restaurant also offers daily specials. And it has an extensive menu option for lunch and dinner.
"In our normal day-to-day business, we have very popular staples. The thing that surprised me the most was our liver and onions and their popularity at Beef n' Brand," observed Joseph.
"The biggest draw always comes from our homemade burgers. It's an eight ounce patty, so you get what you pay for on this dish. And our fish and chips are also very popular. They are freshly breaded with a lovely homemade batter and definitely a crowd favorite.
Joseph believes the food's popularity comes from maintaining the tried and true recipes developed over the years.
"We pride ourselves on doing the same in-house rather than opening a package to cook."
The soups of the day are always homemade.
"We stay away from packaged soups. The Beef n' Brand has a 40-year heritage. We still use the original recipes from the original restaurant to this day and I think that is our biggest threat. With our clientele, I can say 100% that the regulars I see and the stories I hear are "We used to go to the one in the mall all the time and I used to go with my partner." I know my Tuesday audience, I know my Wednesday audience, the staples of the business. And I think I'm extremely lucky to inherit a company that has such a loyal following.
The restaurant has a capacity of about 200 people.
"We have the space to host parties, 50 or 60 people," Joseph said.
"We have the ability to give sports teams the space they need. And I'm sure we are one of the few places that can accommodate 20 or 30 people without a reservation or on a very short notice to be able to accommodate. We have been tested many times with that," he smiles.
One of the kitchen's signature dishes is the Space Filler burger.
"It's a dish I would rave about because not only is it mouth watering, but it's also very pleasing to the eyes, the way it's presented on a platter," Joseph shared.
"The fact that the burger is fresh and homemade, that definitely gives us the biggest advantage over the burger. It's topped with bacon, cheddar cheese, caramelized onions and mushrooms, served with the works.
For anyone with a sweet tooth, there is one dessert in particular that has a long history with the restaurant and is another crowd pleaser.
"Believe it or not, Beef n' Brand cheesecake has its own reputation and I'm lucky to have the same gentleman, Len, who made the original Beef n' Brand cheesecake, who always does it for us.You can choose from many flavors, blueberry, strawberry, chocolate and cherry.Len was the chef at the Northgate Restaurant where he ran the restaurant for almost 25 years.
Always on the lookout for something new to offer customers, Joseph looks forward to Burger Bonanza. He is still working on a date for this event.
It's a way to challenge the staff and keep their creative juices flowing.
"We are organizing a competition among the staff. The staff will offer different types of burgers, and the one that sells the most will eventually take the pot. It's a way to keep your spirits up and have fun.
With the idea of ​​fun always in mind, Joseph works on the concept of offering a snack.
"I want to go back to sandwiches, scones because that's what I remember from my grandmother. And I would have loved to see my girls with my grandmother"
The bar is open until 11 p.m. with a bar card.
For more information on hours, menu items and pricing, visit the restaurant's website at beefnbrand.ca or call 705-478-8739.