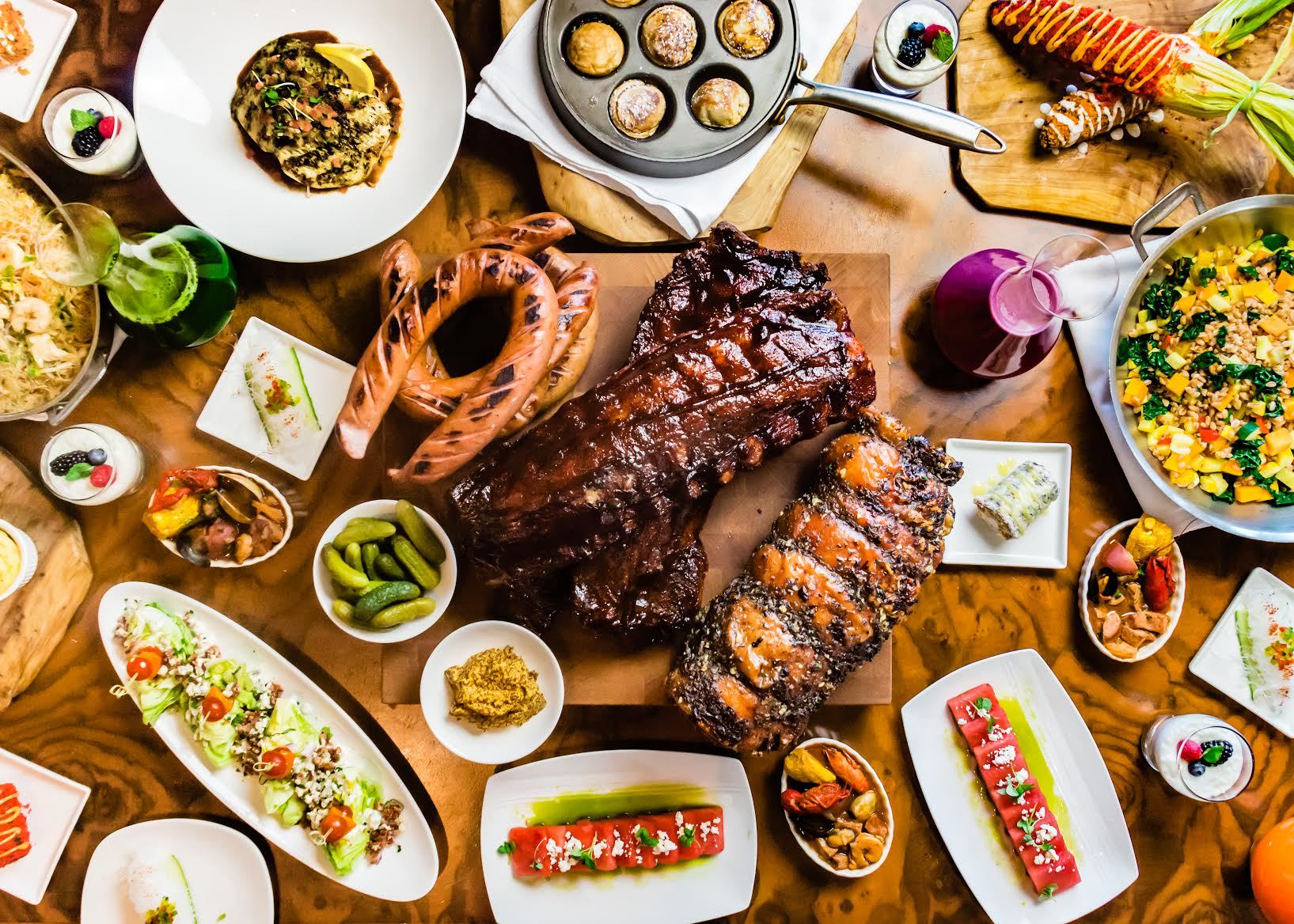 Apply for the 'Time2play Las Vegas Casino Buffet Tester' Job Reviewing All You Can Eat Buffets With Many Perks
Want to apply for the most awesome job ever? It comes with amazing benefits and a decent salary, but you can't mind gaining around five or ten pounds. Still interested? Casino comparison site Time2play is hiring someone to taste and review four of Las Vegas' most epic buffets, as reported by Delish.
This 'Time2play Las Vegas Casino Buffet Tester' job is a dream come true for some as you dig your way through the carpet from the buffet to your table again and again. All you can eat? Yes, and then some. If you're ready to be a remorseless dining machine like Homer Simpson, apply to be the "munch clerk" as you review buffets at the Wynn, Bellagio, Cosmopolitan, and Caesar's Palace.
While we think the dinner option is enough, you'll also receive $500 cash at the end of the exams, a $500 voucher from Southwest Airlines to take you and a friend to Las Vegas for four nights in a hotel-casino on the Strip, $1,000 to spend some cash, and…we're hesitant to mention that hilarious and necessary perk: a pair of Lululemon sweatpants, because your regular pair of pants might not fit you anymore. Can your plus-one also enjoy the buffets? Definitely, YES.
Want a quick preview of what you could slip onto your plate? At the Wynn, there's a new Eggs Benedict station and Latin street food station, plus 16 live stops to watch chefs cook, and you'll dine in an atrium filled with palm trees. At the Cosmopolitan's Wicked Spoon buffet, enjoy a market dining experience with rotating seasonal dishes as well as more traditional dishes, while dining on the second floor of the Chelsea Tower. At the newly renovated Bacchanal Buffet at Caesar's Palace, hundreds of dishes are prepared in front of you in nine open kitchens: the largest buffet in Las Vegas at over 25,000 square feet. The nature-inspired dining room features glass, stone, and ice cave decor. Finally, the Bellagio Buffet offers live cooking stations with world cuisine and a custom gelato stand. With a four-night stay at the hotel, you can tackle a buffet each day and then "eliminate" the calories by rolling dice on the craps table.
Apply by midnight EST on July 31. The online application form is simple and asks you to write a short paragraph explaining why you are the best person to test the Las Vegas casino buffet. You must be 21 or older to enter – these buffets are usually all you can eat. Which reminds us of another dream job paying $10,000 a month to live on a California winery…the job scene looks great these days.